10 TWITTER MOMENTS: JACK HARLOW IS A HUGE FAN OF MILFS
Hi, everyone! How are you? How's your week going? If you're tired of doomscrolling through all of this talk of the COVID-22 super variant and are looking for something a little more fun and lighthearted to help you make it over Hump Day, then I'm pleased to tell you you're in the right place. Oh, and don't worry, you also won't find any Milk Crate Challenges in this latest edition of We Are: The Guard's 10 Twitter Moments, featuring Jack Harlow, Cardi B, Lil Nas X, and lots more!
This shit got more remixes than old town road omfg https://t.co/C5uPw3Arfp

— JOR 2 LA'D UP (@eljorrgguod) August 24, 2021
-
JACK HARLOW IS A HUGE FAN OF MILFS
My weakness is women that were born in the 70s…sorry can't help it

— Jack Harlow (@jackharlow) August 22, 2021
That moment when you discover you were born several decades too late for Jack Harlow...PAIN! Something tells me I need to hack into my mom's Facebook account if I want any chance of making it with the "INDUSTRY BABY" rapper. Desperate times call for desperate measures, okay?
omg that's so crazy! i'm originally from the 70s and some scientists just unfroze me! hi, how are ya!?pic.twitter.com/wnM8Wo9xqV

— stevie f baby (@DojaBurner) August 22, 2021
CARDI B NEEDS TO BUY A BIDET
The worst thing ever is takin a shower and having to shit right after.

— iamcardib (@iamcardib) August 21, 2021
LMAO! Love her or hate her, you can't deny Cardi B isn't her most authentic self on Twitter. And, let's be honest, the "Rumors" rapper is only tweeting what the rest of us are thinking most of the time. I have one word of advice, and one word of advice only, Belcalis Marlenis Almánzari: BIDET!
https://t.co/aD21t9s8oN pic.twitter.com/S3p3UKmgYL

— iamcardib (@iamcardib) August 21, 2021
LIL NAS X IS ENTERING HIS LORDE ERA
listening to lorde's new album to prepare for my midsommar era

— nope (@LilNasX) August 21, 2021
First things first: Lil Nas X is a Lorde stan? I really do love to see it! Secondly: I'm absolutely here for his Midsommar Era! Bring on the epic embroidery and flower crowns! P.S. This doesn't mean the Gay Cowboy Era is completely out of the picture, though, right? RIGHT?
no fuckin way omg https://t.co/KxFVYahbOH

— nope (@LilNasX) August 22, 2021
HALSEY IS A GOTH MOM
Welcome to the jungle @aboutfacebeauty pic.twitter.com/JBRlud5RbM

— h (@halsey) August 22, 2021
ASHLEY NICOLETTE FRANGIPANE, EVERYONE! It's only been six weeks since she gave birth to her baby, but Halsey is already back to slaying with her gothic makeup lewks like it's nothing! Can we also take a moment to discuss that outfit Ender is wearing? The rock star jumped out!
I can't wait to do my makeup again lol. Newborn life is chapstick and mascara I am y/n

— h (@halsey) August 21, 2021
LADY GAGA REMINDS US TO SPREAD LOVE
Gratitude is paramount now. During more times of wrongdoing, undoing, and crisis may we hold each other. Brothers, sisters and however you identify—the global community—may we honor humanity as one whole imperfect entity…hold each other, pray, and wish for peace. Love forever

— Lady Gaga (@ladygaga) August 21, 2021
This, this, and this!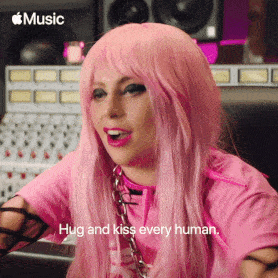 ARIANA GRANDE IS GOING TO SPACE
— Ariana Grande (@ArianaGrande) August 23, 2021
*Miley Cyrus screaming voice* WHAT DOES IT MEAN? WHAT DOES IT MEAN? Are we thinking a music video for thank u, next favorite "NASA?" Maybe a live performance at the MTV VMAs in September? Perhaps she's booked a flight to the moon with Jeff Bezos? Just give us some answers, already!
It's like you're the universe and we'll be N-A-S-A

— NASA (@NASA) August 23, 2021
NORMANI WANTS TO PERFORM AT THE VMAS
they haven't booked me yet https://t.co/XdY7QDt5aT

— Normani (@Normani) August 20, 2021
Speaking of the VMAs, can someone please, please, please tell me why Miss. Normani Kordei Hamilton still isn't booked to perform at the Barclays Center in New York City next month? The world is quite literally begging for a live performance of "Wild Side." Do the right thing, MTV!
.@vmas #bookNormani https://t.co/FzEYMoFbzK

— iamcardib (@iamcardib) August 20, 2021
SHAMIR NEEDS TO OPEN AN ETSY STORE
Saw this $500 top on Emma Chamberlain and said "bet". The designer is selling the pattern but I also have never and would never pay $20 for a pattern, so I made this shit from just looking at it pic.twitter.com/sTuporNvqN

— Shamir (@ShamirBailey) August 24, 2021
Shamir's talents really know no bounds, huh? The We Are: The Guard favorite recently took time out from promoting his upcoming mixed-media chapbook of essays But I'm a Painter (Pre-order it here!) to drop this knitted Emma Chamberlain dupe. I can't be the only one hoping he opens an Etsy store ASAP?
#copyrightinfringement pic.twitter.com/O3wQ1SUpPE

— Shamir (@ShamirBailey) August 24, 2021
LIZZO DESERVES ALL OF THE TONY AWARDS
RUMORS: The Musical feat Sasha Flute

Hope y'all enjoy cus I wrote, directed and edited this myself just for y'all

Oh yeah STREAM #RUMORS pic.twitter.com/w0iWQpEUME

— ALL THE RUMORS ARE TRUE (@lizzo) August 20, 2021
The flute? The outfit? The camera angles? Everything about this is an absolute masterpiece! Give Lizzo all of the Tony Awards, already! Oh, and while we're on the topic, has anyone else been streaming "Rumors" like their life depends on it? Song of the Summer, Fall, Winter, and Spring, much?
Dinner last night…. pic.twitter.com/ZqdMafF9Fo

— ALL THE RUMORS ARE TRUE (@lizzo) August 21, 2021
MISSY ELLIOTT HAS SOME WISE WORDS
You may be feeling a lil depressed because everything you been trying to do is taking so long to happen… Don't give up on your IDEAS or your VISION just KEEP WORKING & when the TIME IS RIGHT everything will ALIGN up for you & you will be HAPPY you didn't Give up

— Missy Elliott (@MissyElliott) August 18, 2021
And finally, some very, very, very wise words of wisdom from the Goddess of Rap herself, Missy Elliott. If you're not where you want to be in life at the moment, then consider this a sign to keep pushing on regardless. One day, all of your hard work will pay off. Right, Missy?
Those who have met their goals will say it didn't happen over night…Life is NOT easy for many theres good & stressful days.Sometimes we get in our own head & it seems it's to much to keep going. But if you started something you must of BELIEVED YOU COULD DO IT! So KEEP GOING

— Missy Elliott (@MissyElliott) August 21, 2021
-
Why not follow We Are: The Guard on Twitter for lots more? xo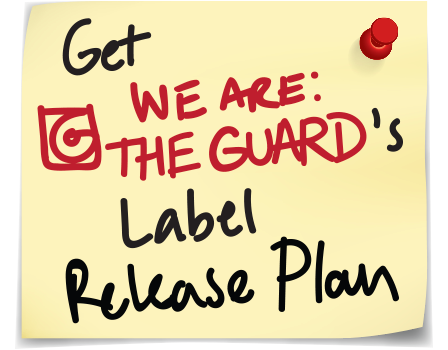 Jess Grant is a frustrated writer hailing from London, England. When she isn't tasked with disentangling her thoughts from her brain and putting them on paper, Jess can generally be found listening to The Beatles, or cooking vegetarian food.