10 TWITTER MOMENTS: JANELLE MONÁE IS THE REAL MOTHER OF DRAGONS
If there's one thing that you can say about Twitter, it's that there's no place on the Internet like it. I mean, where else can you engage in a live debate about whether or not you should wash your legs in the shower? Or watch the president lose the plot in real time? It's also a great place to connect with famous musicians, as we're about to find out in the latest edition of We Are: The Guard's 10 Twitter Moments. Cancel your plans this Wednesday, then, as you're not going to want to miss out on the following Twitter highlights from Janelle Monáe, Mick Jagger, Kid Cudi, Khalid, Charli XCX, and more.
-
JANELLE MONÁE IS THE REAL MOTHER OF DRAGONS
Pre gaming . #GameofThrones pic.twitter.com/abgga04Zgx

— Janelle Monáe, Cindi (@JanelleMonae) May 19, 2019
This video of Janelle Monáe lying on a dragon float and drinking a cocktail is basically everything that Season 8 of Game of Thrones wishes that it could have been. No, really – my girl is looking SMOKING in that bikini!
MOVES LIKE JAGGER
— Mick Jagger (@MickJagger) May 15, 2019
How is that Mick Jagger is 75 years old still fitter than I – a woman in her mid-20s – will ever be? And I haven't even mentioned the fact that this video was filmed SIX WEEKS after the dude underwent heart surgery! Amazing!
This is me when Postmates arrives. https://t.co/5zILbgWdEe

— pw (@petewentz) May 16, 2019
KID CUDI 2020
New music next year!! Gonna work the rest of this year. In no rush to do anything right now. I dont drop albums every year anymore. Gotta give myself time to do other things. And relax!

— The Chosen One (@KidCudi) 17 May 2019
Okay, so, let me get this straight – not only is Kid Cudi going to be appearing alongside Aaron Paul in West-freaking-world in 2020, but he's dropping a whole ass album too? Bring it on, Cudder!
2020. pic.twitter.com/GSjI8JwL5D

— Westworld (@WestworldHBO) 20 May 2019
KHALID AND BILLIE EILISH: NAME A MORE ICONIC DUO
2017.
writing lovely
love u @billieeilish @finneas pic.twitter.com/prTr5FMYYE

— Khalid (@thegreatkhalid) May 20, 2019
Erm, not to exaggerate or anything, but I'm pretty sure that this video of Khalid and Billie Eilish writing "lovely" is the most important footage ever recorded in music history. Jokes aside, Khalid's falsetto is ON POINT in this clip.
CHARLI XCX IS COMING
angels, your mother is about to feed you new music for 5 months straight. you deserve it and you're welcome.

— CHARLI XCX (@charli_xcx) 21 May 2019
OMG! So it seems that Charli XCX was only getting started last Wednesday when she dropped the Lizzo-featuring "Blame It on Your Love." FIVE MONTHS of brand new music? 2019 is about to go OFF!
JUST @ ME NEXT TIME, LIZZO
— |L I Z Z O| (@lizzo) 20 May 2019
I feel very attacked!!!!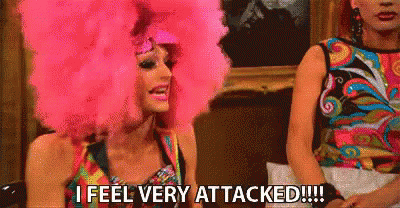 P.S. My body is SO ready for Lizzo's Tiny Desk Concert!
GUESS WHAT?! https://t.co/hL6FmY6lMN

— |L I Z Z O| (@lizzo) 20 May 2019
KIM PETRAS ENDS THE PATRIARCHY
I'm disgusted... why do all these old male fucks try to tell women what they can or can't do with their bodies ? It's not your body what the fuck power trip are you on to even allow yourself an opinion on this shit ... dudes with small dicks ... the worst ...

— KIM PETRAS (@kimpetras) May 16, 2019
Nothing to see here, just Kim Petras ending the patriarchy in fewer than 280 characters. In all seriousness, I think that I speak for everyone when I say that the "Blow It All" singer nailed it with this tweet. #StopTheBan
VINCE STAPLES, EVERYONE
I ain't ran outta toilet paper in five years all off rap money.

— Vince Staples (@vincestaples) May 16, 2019
Weird flex, but okay.
STOP EVERYTHING, KEHLANI JUST SHARED MORE PHOTOS OF ADEYA
MI AMOR! HAPPY 2 MONTHS! pic.twitter.com/gxYCoujjI8

— Kehlani (@Kehlani) May 18, 2019
Can Adeya quit being so goddamn cute, already? I mean it – that smile is enough to steal anyone's heart! I'm such a proud auntie! Oh, and is it me, or is she already starting to look like a mini Kehlani? ADORABLE!
WTF, LIL YACHTY?
They look like floating pizza rolls https://t.co/0eaoBaE2GE

— cookin up LB3 (@lilyachty) May 21, 2019
Me every time that Lil Yachty tweets: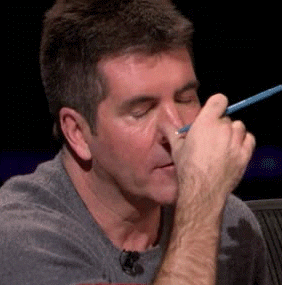 or hot pockets who knows

— Hot Pockets (@hotpockets) May 21, 2019
-
Until next Wednesday, I'll see you over at Twitter! x
Jess Grant is a frustrated writer hailing from London, England. When she isn't tasked with disentangling her thoughts from her brain and putting them on paper, Jess can generally be found listening to The Beatles, or cooking vegetarian food.