10 TWITTER MOMENTS: KANYE WEST WANTS TO LAUNCH JESUS TOK
Forget Twitter. Forget Instagram. Forget TikTok. There's a brand new social media in town: Jesus Tok. That's right, you guys. From the mind of Kanye West comes a Christian-friendly revision of the dance app set to bless up Internet users everywhere. Just one question: Does this mean a 10 Jesus Tok Moments column is order? Check out this week's edition of We Are: The Guard's 10 Twitter Moments, featuring Rihanna, Cardi B, Rina Sawayama, and lots more!
-
KANYE WEST WANTS TO LAUNCH JESUS TOK
A VISION JUST CAME TO ME... JESUS TOK I WAS WATCHING TIK TOK WITH MY DAUGHTER AND AS A CHRISTIAN FATHER I WAS DISTURBED BY A LOT OF THE CONTENT BUT I COMPLETELY LOVED THE TECHNOLOGY

— ye (@kanyewest) August 17, 2020
BRB, setting up my account.
Me going viral on @kanyewest's Jesus Tok. pic.twitter.com/bNlLt8d95Z

— We Are: The Guard (@WeAreTheGuard) August 17, 2020
RIHANNA SPELLS OUT HER THOUGHTS ON DONALD TRUMP
art.#81days pic.twitter.com/Vx1vjkzezf

— Rihanna (@rihanna) August 15, 2020
That moment when you think there are 81 days to go until R9, but Rihanna is actually tweeting about the election.
Melania likes art. #78days pic.twitter.com/Li9Kl17vuH

— Rihanna (@rihanna) August 18, 2020
CARDI B AND AOC ARE WOMEN AGAINST PATRIARCHY
She better run for president when she turns 35 https://t.co/TcSfYLGeah

— iamcardib (@iamcardib) August 15, 2020
Cardi B and AOC? NAME A MORE ICONIC DUO!
P.S. Cardi for VP?
Women Against Patriarchy (WAP) 2020

— Alexandria Ocasio-Cortez (@AOC) August 15, 2020
RINA SAWAYAMA INVENTED THE MUSIC INDUSTRY
backaches from carrying the entire pic.twitter.com/UQzYcnt4ER

— RINA SAWAYAMA (@rinasawayama) August 16, 2020
Me every time Rina Sawayama tweets: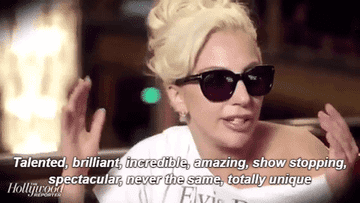 P.S. Happy Birthday, Legend!
30 TODAY !!!!!! feeling sexy n cunty for a new decade !!!!!!!! thank u for ur bday wishes i love u so much !!!!!! stream sawayama !!!!!!!!!! pic.twitter.com/RJCASQ7cs6

— RINA SAWAYAMA (@rinasawayama) August 16, 2020
ALISON WONDERLAND LOVES PINEAPPLE PIZZA
I love pineapple on pizza fight me in the comments

— ALISON WONDERLAND #blacklivesmatter (@awonderland) August 15, 2020
DELETE THIS TWEET, ALISON WONDERLAND! I blame Alicia Keys and Janelle Monáe for this!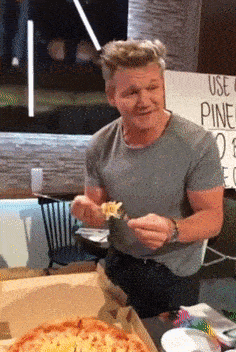 AND SASHA SLOAN LOVES TRIANGLE SANDWICHES
idk why but sandwiches cut diagonally taste so much better than ones cut horizontally

— Sasha Sloan (@sadgirlsloan) August 15, 2020
From one controversial Food Take™, to another. I can get on board with this from Sasha Sloan, though? DON'T @ ME, RECTANGLES!
LEWIS CAPALDI IS QUITTING MUSIC FOR A LONG TIME
You're welcome world x https://t.co/sVOlQdEfQV

— Lewis Capaldi (@LewisCapaldi) August 13, 2020
Does this mean I have to put "Someone You Loved" on repeat for ANOTHER four months?
MILEY CYRUS WANTS HER FANS TO STREAM THE RIGHT SONG
Streaming the wrong song https://t.co/exYFyMR6Ts

— Miley Ray Cyrus (@MileyCyrus) August 18, 2020
OMG! Miley Cyrus really said: "Get your sh*t together, Smilers!" Alexa, stream "Midnight Sky!"
HALSEY HAS THE COOLEST CELEBRITY PARENTS
should be going to sleep but can't stop trying to figure out who my celebrity parents are pic.twitter.com/MSbjvxFvSZ

— h (@halsey) August 18, 2020
It's definitely out of Freddie Mercury and Zoë Kravitz or Prince and Kim Kardashian for me. I'm also living for Dave Navarro and Aaliyah!
TAYLOR SWIFT SHARES A PSA FOR ALL OF US
Donald Trump's ineffective leadership gravely worsened the crisis that we are in and he is now taking advantage of it to subvert and destroy our right to vote and vote safely. Request a ballot early. Vote early.

— Taylor Swift (@taylorswift13) August 15, 2020
And, finally, an important PSA from Taylor Swift.
Did I mention REGISTER TO VOTE?
-
Don't forget to follow We Are: The Guard on Twitter for lots more! xo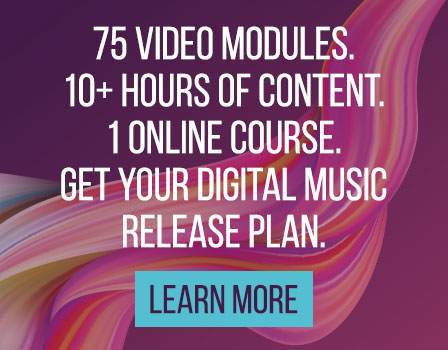 Jess Grant is a frustrated writer hailing from London, England. When she isn't tasked with disentangling her thoughts from her brain and putting them on paper, Jess can generally be found listening to The Beatles, or cooking vegetarian food.