10 TWITTER MOMENTS: KATY PERRY IS OVER BEING PREGNANT
Between the tragic political conventions, the California wildfires, and the seemingly unending creep of the coronavirus pandemic, it's very much turning out to be one of those weeks. I'm not sure about you, but I could most definitely do with a dose of escapism this Hump Day. And what better way to press "pause" on the reality around us than by diving into the world of Celebrity Twitter? Just switch off CNN and get ready to scroll through this week's edition of We Are: The Guard's 10 Twitter Moments, featuring Katy Perry, Kanye West, Kid Cudi, and more!
-
KATY PERRY IS OVER BEING PREGNANT
petition: to have all movies/tv shows etc update the fact that it's 10+ months instead of 9 months pregnant

— KATY PERRY (@katyperry) August 21, 2020
It really does feel like Katy Perry has been pregnant since forever! Can Baby Bloom get a move on, already? I need some cuteness in my life!
 

 

 

View this post on Instagram
KANYE WEST HAS NO TIME FOR ZOOM CALLS
I REFUSE TO DO ZOOMS WITH ONE PERSON IF I HAVE THEIR CONTACT ... I'VE GOT ANOTHER IDEA... IT'S CALLED FACETIME

— ye (@kanyewest) August 19, 2020
Meanwhile, Android users be like: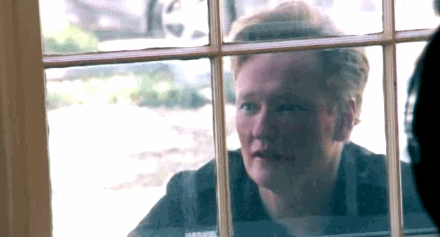 KID CUDI REVEALS HIS KURT COBAIN TATTOO
Dr. Woo

4 Kurt and salute to Daniel pic.twitter.com/tN1VnQqYnJ

— The Chosen One (@KidCudi) August 23, 2020
Erm, is Kid Cudi giving anyone else getting serious tattoo envy with this inking of Kurt Cobain in his famous Daniel Johnson t-shirt? The coolest! Doctor Woo is a total master!
Chris Farley

Woo pic.twitter.com/aS2xsF7A5T

— The Chosen One (@KidCudi) August 23, 2020
CARDI B IS THE H*RNIEST PERSON ON TWITTER
Me when I don't get dick for more then 18 hours ......I miss hubby pic.twitter.com/aoTJPPF30K

— iamcardib (@iamcardib) August 25, 2020
LMAO! I'm pretty sure Cardi B is officially the h*rniest person on the whole of Twitter? Offset is totally in a treat when he gets home!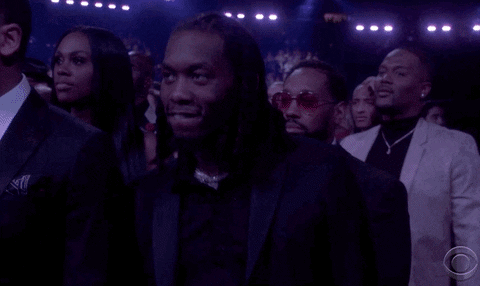 Okay so this might be weird but one of the things that turn me on bout my man is that he is really good in math https://t.co/Oof9894yvs that shit so sexy to me.

— iamcardib (@iamcardib) August 25, 2020
XYLØ IS A QUARANTINE MOOD
Constantly bored and hungry even when I'm busy and eating? pic.twitter.com/3zBKgHx8Ic

— XYLØ (@xylo) August 24, 2020
XYLØ's Paige Duddy is a whole quarantine mood!
P.S. Drop the eyeliner tutorial!
TRAVIS SCOTT REMINDS US TO STAY TRUE TO OURSELVES v
neva change who u are 4 nobody that shit will leave u smoke.

— TRAVIS SCOTT (@trvisXX) August 25, 2020
Just some words of wisdom from La Flame and Mr. Tenet himself, Travis Scott! Alexa, stream "The Plan!" That sh*t goes OFF!
TEGAN AND SARA JUST SUMMED UP THE PERIOD STRUGGLE
I don't need a period tracking app. I just open my calendar and find the next flight, vacation or photo shoot I have scheduled and know my period will start that day.

— Tegan and Sara (@teganandsara) August 23, 2020
Let's be honest, ladies, this tweet from Tegan and Sara hits far too close to home *sigh*.
Relatable as fuck

— RΞZZ (@OfficialRezz) August 23, 2020
MILEY CYRUS CELEBRATES SEVEN YEARS OF "WRECKING BALL"
7 years of Wrecking Ball. My concept of time is completely askew. Feels like a lifetime ago... but somehow only yesterday. Thank you for all the support you gave me then and of course the love you're continuing to show my art today. Forever grateful & inspired. pic.twitter.com/LKRubLOKdZ

— Miley Ray Cyrus (@MileyCyrus) August 25, 2020
OMG! Can you believe it's been seven years since Miley Cyrus released the iconic, legendary "Wrecking Ball?" BRB, licking a sledgehammer in her honor!
SHURA IS READY FOR AN ASTEROID TO DESTROY EARTH
tbh at this point i'm ready https://t.co/F6g0LK1Tcs

— shura (@weareshura) August 23, 2020
TBH, SAME.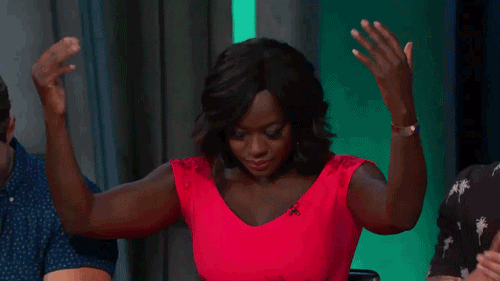 CHANCE THE RAPPER IS EXCITED FOR THE BATMAN
I for one am excited for The Batman. My fav genres are mysteries/who-dun-its and suspense thrillers. With Marvel trying out Western, Comedic and Horror takes on superhero movies, it feels like a perfect time for DC to try out detective batman!

— Chance The Rapper (@chancetherapper) August 24, 2020
It's no secret Chance the Rapper has historically terrible taste in movies, but I have to agree with him on this one. The Batman teaser trailer is everything. I mean, Nirvana and Robert Pattinson for the price of one? INCREDIBLE!
The Batman trailer looks SO FUCKING GOOD OMG

— FINNEAS (@finneas) August 23, 2020
-
Don't forget to follow We Are: The Guard on Twitter for more! xo
Jess Grant is a frustrated writer hailing from London, England. When she isn't tasked with disentangling her thoughts from her brain and putting them on paper, Jess can generally be found listening to The Beatles, or cooking vegetarian food.