10 TWITTER MOMENTS: LADY GAGA IS PREGNANT!
While I may never meet her in real life, thanks to social media, I can happily pretend that Ariana Grande is my best friend from high school who chooses to confide her most intimate thoughts and feelings in me. Or that Katy Perry is my embarrassing aunt who keeps cracking bad jokes just to make me cringe. Or that...well...you get the idea. Social media allows us to get closer to our faves than ever before, and as a thirsty-ass stan, all I can say is that I'm here for it. Keeping up with the comings and goings of celebs on the Internet is no easy task, however, which is why We Are: The Guard founded this very column. Make sure that your schedule is cleared for the next few minutes, then, as you're not going to want to miss out on this week's edition of 10 Twitter Moments featuring Lady Gaga, Jennifer Lopez, Chance the Rapper, and more.
-
LADY GAGA IS PREGNANT!
Rumors I'm pregnant? Yeah, I'm pregnant with #LG6

— Lady Gaga (@ladygaga) March 12, 2019
After months and months of rumors and speculation, Lady Gaga took to Twitter on Tuesday to confirm the big news that we've all been waiting for: MOTHER MONSTER IS PREGNANT, BITCHES! "My body is ready" doesn't even BEGIN to describe how I feel about all of this!
(Do you think that Bradley Cooper is LG6's father?!)
"7 THINGS" > "7 RINGS"
7 things defined me https://t.co/nbux2EzwX2

— Ariana Grande (@ArianaGrande) March 11, 2019
Jokes aside, I'm so glad that "7 Things" is finally getting the recognition that it deserves. Let's face it, "7 rings" probably wouldn't even EXIST if it wasn't for Miley paving the way with her 2008 hit single. Oh, the number of school nights that I spent singing that banger into my hairbrush while crying over my non-existent boyfriends...
JAMES BLAKE ISN'T JAMES BLUNT
Hi it's me - the singer of 'You're Beautiful' https://t.co/He2x7tZG6k

— James Blake (@jamesblake) March 11, 2019
LOL!!! Sooo, apparently I've gone from not thinking about James Blunt for a good 15 years to covering him in this column two weeks in a row. Anyways, my life is never going to feel complete until James Blake sees this thing through to its rightful conclusion and records an entirely unironic cover of "You're Beautiful."
ALICE GLASS DOESN'T WANT YOUR NUDES
fuck nudes dm me your most depressing stories

— ALICE GLASS (@ALICEGLASS) 11 March 2019
Alice Glass sees your "Fuck nudes, send me your playlist," and raises you THIS! As a proud emo since the age of 13, I can officially confirm that depressing stories are the way to our blackened hearts.
YOU NEED TO SEE THIS KACEY MUSGRAVES #TBT
#TBT pic.twitter.com/UIJbN8Eyqg

— K A C E Y M U S G R A V E S (@KaceyMusgraves) March 8, 2019
Me: Ehhh, I'm just not that into country music.
Kacey Musgraves: *Breathes*
Me: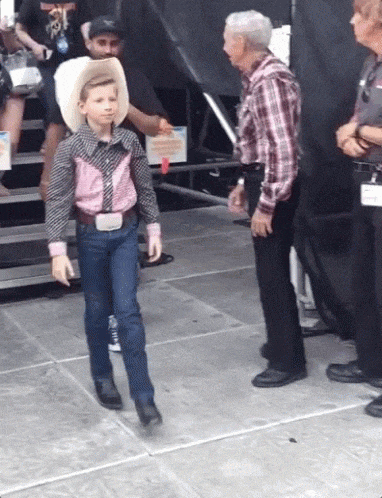 P.S. Cutest and most on-brand #TBT ever?!
LIZZO HAS A QUESTION
Damn is there anyone good enough for this pussy?

— |L I Z Z O| (@lizzo) 7 March 2019
I ask myself this on a daily basis :(((.
J.LO IS ENGAGED!
— Jennifer Lopez (@JLo) March 10, 2019
A-ROD FINALLY PUT A RING ON IT! And what a ring, too! Can you believe the size of that rock?!? I'm pretty sure that's bigger than my one-bedroom apartment! Congratulations, J.Lo <333!
CHANCE THE RAPPER GOT MARRIED!
The Bennetts pic.twitter.com/FkRS2t9B7N

— Chance Owbum (@chancetherapper) 11 March 2019
Have you ever seen a more stunning married couple in your whole LIFE?! Sure, Kim and Kanye may have turned up late to the ceremony, but everything about Chance the Rapper's wedding to his long-time love Kirsten Corley over the weekend was the definition of GOALS! Wishing you all of the happiness in the world, guys <333.
(For more cute Chance and Kirsten content, check out this thread where Chance recounts how he met his wife!)
PHOEBE BRIDGERS WILL TELL YOU YOUR INDIE BAND NAME
mango recreation pic.twitter.com/2Um4fju4CC

— millennial falcon (@phoebe_bridgers) 7 March 2019
Banana Bikini Wax. It has a ring to it, no?!
P.S. Petition for a Phoebe Bridgers, Conor Oberst, and The Killers collab.
An honor to have people we love do their take on our songs. Damned good. Thank you.https://t.co/6qCg7IIjsy

— The Killers (@thekillers) 11 March 2019
BASTILLE HAVE SOME THOUGHTS ON THE ALADDIN TRAILER
... for context... Will Smith is rapping "Friend Like Me"

— BASTILLE (@bastilledan) March 12, 2019
Sooo, it seems that I wasn't the only one who was traumatized by the recent Aladdin trailer lololol. Will Smith's Genie is already giving me nightmares. Our collective childhood is about to be ruined by this movie, isn't it :(((?!?
-
Follow We Are: The Guard on Twitter for more 280-character goodness. x
Jess Grant is a frustrated writer hailing from London, England. When she isn't tasked with disentangling her thoughts from her brain and putting them on paper, Jess can generally be found listening to The Beatles, or cooking vegetarian food.