10 TWITTER MOMENTS: LIL NAS X IS FINALLY RICH AND FAMOUS
Hi, everybody! How are you? Can you believe it's only been one week since we last met? I legitimately feel like I've aged 25 years in that short time, LOL! The outside world just keeps getting more chaotic by the second, but at least we have Music Twitter to escape into when it all becomes too loud! Without further ado, then, let's check out the latest edition of We Are: The Guard's 10 Twitter Moments, featuring Lil Nas X, Bebe Rexha, Cardi B, and seven other favorites!
-
LIL NAS X IS FINALLY RICH AND FAMOUS
how it started: how it's going: pic.twitter.com/dfKjm2uhz5

— nope (@LilNasX) October 6, 2020
Erm, goals, much? Okay, so perhaps Lil Nas X still isn't rich, but at least he's finally famous!
no

— nope (@LilNasX) October 6, 2020
BEBE REXHA IS LOOKING RED HOT
New me watcha think? pic.twitter.com/WjgMBh5CLG

— Bebe Rexha (@BebeRexha) September 30, 2020
HOLY SMOKES! Bebe Rexha is looking RED HOT! Jessica Rabbit could never!
P.S. Is that Doja Cat I hear?
#BabyImJealous ft @dojacat out Friday, pre-save now https://t.co/x3YPayaL1F pic.twitter.com/sAY7IKAwzh

— Bebe Rexha (@BebeRexha) October 5, 2020
CARDI B HAS A MESSAGE FOR DONALD TRUMP
"BET YOU WANNA" wear a mask now https://t.co/jp6NTiGztO

— iamcardib (@iamcardib) October 2, 2020
SKSKSK! She said what she said! Alexa, stream "Bet You Wanna" by Cardi B and BLACKPINK at maximum volume!
21 SAVAGE AND MORGAN FREEMAN IS THE COLLABORATION WE DESERVE
BIG4L pic.twitter.com/jtpmzMeJJM

— Saint Laurent Don (@21savage) October 2, 2020
Morgan Freeman: The Original Savage! Jokes aside, Morgan Freeman, 21 Savage, and Metro Boomin is the collaboration the Internet deserves. SAVAGE MODE II is everything!
I now present to you Savage Mode II ... https://t.co/c8GKG0w4g3

— Morgan Freeman (@morgan_freeman) October 2, 2020
ONE DIRECTION'S LIAM PAYNE SHOWCASES HIS ARTISTIC SKILLS
Getting ready for Halloween pic.twitter.com/XkRMkPkTFh

— Liam (@LiamPayne) October 3, 2020
It's no secret One Direction's Liam Payne is a talented singer and songwriter, but a talented artist too? WHAT CAN'T THIS MAN DO?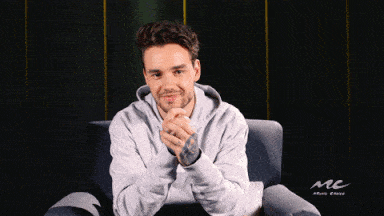 TRAVIS SCOTT IS TURNT
AFTER THIS TWEET IMMA THROW MY PHONE. IM TURNT. FUCK I LOVE YALL SO MUCH. THIS SONG MAKE WE WANNA JUST RUN THREW A WALL AND PUKE !!!!!

— TRAVIS SCOTT (@trvisXX) October 5, 2020
Exclusive footage of Travis Scott writing this tweet:
JOE JONAS AND SOPHIE TURNER ARE READY FOR SPOOKY SEASON
Spooky Season #TBT pic.twitter.com/W0O7VVQ8Mo

— J O E J O N A S (@joejonas) October 1, 2020
It's been two years since Joe Jonas and Sophie Turner dressed up as Morticia and Gomez Addams for Halloween, and honestly? I'M STILL NOT OVER IT! Just one question: WHO WILL THEY BE THIS YEAR?
P.S. VOTE!
#IVoted pic.twitter.com/tnCrA0vFyd

— J O E J O N A S (@joejonas) October 5, 2020
MEGAN THEE STALLION IS THRIVING
Get rid of whatever isn't helping you grow and get better

— HOT GIRL MEG (@theestallion) October 5, 2020
I'm not sure about you, but I needed this reminder from Megan Thee Stallion today. BRB, busy thriving to the sounds of "Don't Stop."
MXMTOON IS A QUARANTINE MOOD
zoom interview vibes pic.twitter.com/Lmu72sEUan

— maia (@mxmtoon) October 7, 2020
LOL! A quarantine mood, much? Can we also talk about the fact that mxmtoon is quite literally the cutest human being on the whole entire planet?
what they don't know won't hurt them

— maia (@mxmtoon) October 7, 2020
JOHN LEGEND PAYS TRIBUTE TO HIS SON JACK
We love you, Jack https://t.co/ySFzJB5e6k

— John Legend (@johnlegend) October 1, 2020
<3
-
Follow We Are: The Guard on Twitter for more! x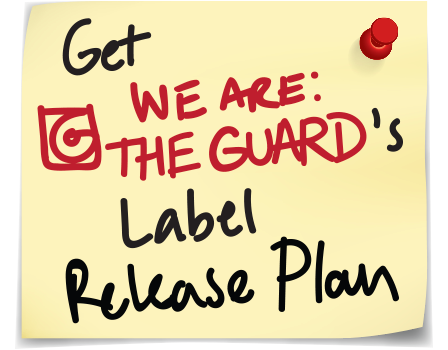 Jess Grant is a frustrated writer hailing from London, England. When she isn't tasked with disentangling her thoughts from her brain and putting them on paper, Jess can generally be found listening to The Beatles, or cooking vegetarian food.