10 TWITTER MOMENTS: LIL NAS X HAS OFFICIALLY MADE IT
Hello, everyone! How are you? How was your long weekend? It may only be a four-day week, but if you're already feeling bored out of your mind now that you're back on the office grind, it's all good in the hood as the team and I are here to help you get through what's left of the working week with the latest edition of We Are: The Guard's 10 Twitter Moments. Clear your schedule for today, then, as it's time to scroll through the following 280-character highlights from artists big and small including Lil Nas X, Tyler, the Creator, Lizzo, Thundercat, Lana Del Rey, and more!
-
LIL NAS X HAS OFFICIALLY MADE IT
wow signed my first titty today

— nope (@LilNasX) May 28, 2019
From scoring his first #1 to playing his first live gig, we've been able to watch Lil Nas X's rise to fame in real time. As any rock star will tell you, however, you haven't officially made it until you've signed your first titty. Next up on Lil Nas X's list? Trash his first hotel!
TYLER, THE CREATOR CELEBRATES THE RESIGNATION OF THERESA MAY
theresa gone, im back

— Tyler, The Creator (@tylerthecreator) May 24, 2019
If there's one thing that British Prime Minister Theresa May will be remembered for – other than spectacularly f*cking up Brexit, of course – it's banning Tyler, the Creator from the U.K. Now that Theresa has left the building, though, I look forward to more pictures like this of Mr. IGOR himself living his best life in London.
LONDON; IGOR; 3PM; WILL UPDATE YOU LATER WITH LOCATION pic.twitter.com/bscofwIxta

— Tyler, The Creator (@tylerthecreator) May 18, 2019
PROTECT SAN HOLO AT ALL COSTS
love al animals! i remember once i accidentally crushed a fly.. that hurt my soul. im sorry fly. send love and add some blessss % to each other's day people, be kind, the world needs it! xo ~ san pic.twitter.com/AugPZm8qVK

— San Holo (80%) (@sanholobeats) May 27, 2019
What did we do to deserve San Holo? The bitbird producer is the definition of WHOLESOME!
someone sent me a message with a typo, it said:

life charging (instead of 'changing')

i love it!

"You are life charging!"

— San Holo (80%) (@sanholobeats) May 27, 2019
LIZZO TRIES OUT THE SNAPCHAT BABY FILTER
THIS BABY FILTER DONT WORK pic.twitter.com/9TgN1jDvaG

— |L I Z Z O| (@lizzo) May 27, 2019
UGH! Like the Snapchat gender swap filter wasn't enough to haunt my dreams for decades to come, I'm now having to put up with the baby filter infiltrating my social media feeds. Lizzo is clearly way too fresh-faced for such a feature, however, as the filter basically did nothing to the "Juice" singer except blur her skin a little. Halsey, on the other hand, is officially a child now:
ashley but in tiny font pic.twitter.com/1mtynwSXap

— h (@halsey) May 24, 2019
SEX EDUCATION WITH MARK HOPPUS
Trying unsuccessfully to convince my teenage son that babies are made when a man and woman kiss with such intensity that a portion of the man's tongue breaks off and works its way down the woman's throat into her stomach where it grows until ejected from her belly button.

— snark hoppus. (@markhoppus) May 28, 2019
Every parent fears the day when they have to have The Birds and the Bees Talk™ with their child, but I'm pretty sure that Mark Hoppus just managed to make the whole thing more awkward with this story. Whose idea was it to let blink-182 have kids, anyways?
WTF, THUNDERCAT?
I'm on tour right now and there's only one thing I need y'all to know #bestteefinthegametour pic.twitter.com/VdwRVLWWCk

— ashy daddy (@Thundercat) May 27, 2019
Erm, wait. What did I just watch? LOL! I know that being on the road can drive musicians a little stir-crazy, but this tour video from Thundercat is on another level of WTF-ery! The song is a low-key bop, though.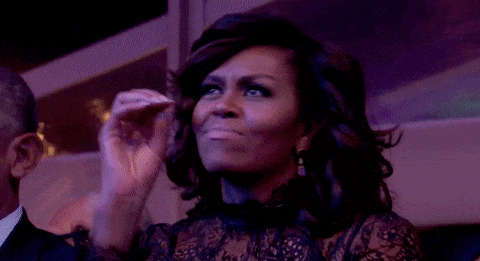 CYN AND KATY PERRY: NAME A MORE ICONIC DUO
that i pay Katy Perry to promote my music but really I'm just on her record label and she likes what i write https://t.co/OPS3aFuIUj

— CYN (@cynthialovely) May 25, 2019
We've supported Cyn for as long as we can remember, so it came as no surprise to us when the Chicago singer announced that she'd signed to Katy Perry's record label Unsub in 2017. It's just a shame that there are cynics out there who doubt Cyn's success, but we'll keep on loving her regardless – right, Katy?
You pay me with good chunes kid https://t.co/2dA7nxD3oT

— KATY PERRY (@katyperry) May 25, 2019
STOP ASKING MAGGIE ROGERS ABOUT PHARRELL WILLIAMS
note to future journalists- I have no idea what pharrell smells like. pic.twitter.com/npB4cVXoUR

— Maggie Rogers (@maggierogers) May 22, 2019
Did anyone else watch this with their palm firmly attached to their face? Everything about it is so goddamn cringe! That said, Maggie Rogers handled the interview like a total professional, which is more than we can say about the asshole questioning her! Alexa, play Heard It in a Past Life!
LANA DEL REY STILL HASN'T DROPPED THE ALBUM
Damn every minute of this new
Wu-Tang Clan documentary is so good

— Lana Del Rey (@LanaDelRey) May 25, 2019
Can someone tell Lana Del Rey to quit watching television and GET TO WORK ON NORMAN F*CKING ROCKWELL, ALREADY?
P.S. Wu-Tang Clan: Of Mics and Men definitely comes highly recommended, though.
FINNEAS AND CLAUDIA SULEWSKI ARE EVERYTHING
I love Claudia

— FINNEAS (@finneas) May 23, 2019
FINNEAS is nothing short of boyfriend goals. No, really – YouTuber Claudia Sulewski is one lucky, lucky lady to have him (and FINNEAS is one lucky, lucky gentleman to have her). Meanwhile, my lonely ass is over here looking for true love like: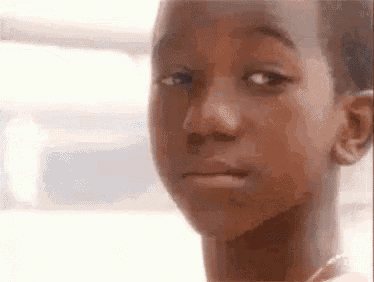 -
Follow We Are: The Guard on Twitter for more! x
Jess Grant is a frustrated writer hailing from London, England. When she isn't tasked with disentangling her thoughts from her brain and putting them on paper, Jess can generally be found listening to The Beatles, or cooking vegetarian food.