10 TWITTER MOMENTS: LIL NAS X MADE A SHOCKING DISCOVERY IN MEXICO
Photo by Lil Nas X
Well, well, well. It's been another uneventful week on Twitter, huh? Hahaha. While it looked like we wouldn't have a column to bring you at one point, I'm pleased to say that, despite everything, the bird app is still going strong. Before our timelines fill up with photos of terrible Thanksgiving plates, then, let's check out the latest edition of We Are: The Guard's 10 Twitter Moments, featuring Lil Nas X, Adele, Doja Cat, and plenty more!
-
LIL NAS X MADE A SHOCKING DISCOVERY IN MEXICO
just got to mexico, i am so sorry to announce that the thick layer of orange sepia tint and yellow saturation from the movies does not actually exist.

— i am reading all that (@LilNasX) November 19, 2022
Wait, what? Are you seriously telling me Breaking Bad and every other American film and television show has been lying to me this entire time? I can't believe it. Nevertheless, I hope Lil Nas X had a good time bringing the Long Live Montero Tour to Corona Capital on Sunday!
only works if ur born here 'cause when ur born in mexico u get sepia eye implants. viva méxico!

— Naima (@Naimemez) November 20, 2022
ADELE DAZZLED DURING HER LAS VEGAS RESIDENCY
— Adele (@Adele) November 20, 2022
It's been 11 months since she shocked the world by announcing she was postponing her Las Vegas residency the night before it was due to start, but Adele has finally made it to Caesars Palace. Judging by what I've seen on Twitter, Weekends with Adele was totally worth the wait!
can't wait for the second weekend pic.twitter.com/zKpbzSUrqT

— Daydreamer (@ryanjunior_s) November 20, 2022
DOJA CAT WAS CAUGHT DRUNK DANCING AT THE CLUB
every time i get drunk at a club i think that i can dance and it's one of my worst traits

— fart (@DojaCat) November 18, 2022
The way this tweet hit so unbelievably different? Give me one glass of white wine, and I think I'm Beyoncé at Coachella. Unlike Doja Cat, however, I'm lucky enough to not have smartphones filming every embarrassing pop and lock. "Airport glow sticks people," though? I'm screaming!
i wonder how many more videos of me dancing like a fuckin airport glow sticks person gonna manifest throughout the rest of my life. how many more times will i feel this pain.

— fart (@DojaCat) November 20, 2022
CAMILIA CABELLO OFFICIALLY BECAME THE QUEEN OF QUISMOIS
me before recording my version of I'll be home for christmas (quismois) pic.twitter.com/Mmz7gvEzIj

— camila (@Camila_Cabello) November 22, 2022
LMAO. Camila Cabello has been going viral for all of the wrong reasons over the last few days, but rather than take people poking fun at her pronunciation of "Christmas" to heart, Camilia offered this hilarious filmed response. Petition to officially change "Christmas" to "Quismois!"
princess of quismois pic.twitter.com/I043wmSf4p

— sar loves camila (@bippitycabello) November 22, 2022
MARIAH CAREY HAD NO TIME FOR TWITTER DRAMA
— Mariah Carey (@MariahCarey) November 18, 2022
While the rest of Twitter was descending into mass hysteria over the imminent demise of the bird app on Friday, Mariah Carey was over here acting like the unbothered queen she is. This is quite honestly the perfect response from Mimi. And the best bit? She came back the next day!
— Mariah Carey (@MariahCarey) November 18, 2022
CARDI B SHARED A POWERFUL TRIBUTE TO TAKEOFF
— Cardi B (@iamcardib) November 17, 2022
Just a few days on from attending his memorial service in Atlanta, Cardi B took to Twitter to pay her respects to Migos member Takeoff. I'm still struggling to get my head around the loss of such a young talent, but shout out to Cardi for using her platform to keep his spirit alive!
Long Live KING TakeOff pic.twitter.com/cN7zW6aSiY

— Las Raxis (@seepsg) November 18, 2022
GRIMES LOOKED LIKE A SUPERHERO AT THE BLACKPINK CONCERT
"Whistle like a missile, bomb bomb" hits different under threat of thermonuclear war pic.twitter.com/YHR2qqV3SB

— (@Grimezsz) November 21, 2022
And this is why Grimes reigns supreme. While her ex was causing chaos across the Internet, the Miss. Anthropocene star was busy having the time of her life at the BLACKPINK concert in Los Angeles. Not to mention this outfit is everything? It's giving Deadpool meets Tatooine!
— (@Grimezsz) November 21, 2022
CHLÖE COVERED "TOMORROW 2" BY GLORILLA AND CARDI
tomorrow @GloTheofficial @iamcardib cover pic.twitter.com/TQXg2LXMMS

— Chlöe (@ChloeBailey) November 18, 2022
Erm, Chlöe Elizabeth Bailey, ladies and gentlemen? From The Weeknd to Beyoncé, the "For the Night" singer never fails to go hard with her covers, but this freestyle over GloRilla and Cardi B's "Tomorrow 2" beat is another level. Chlöe really can do it all, huh? Just ask Cardi!
You ate that with hot sauce https://t.co/f74UsSPR1w

— Cardi B (@iamcardib) November 18, 2022
JACK ANTONOFF FINALLY REPLIED TO THIS TROLL
i got into music to get laid and i won't quit until i do https://t.co/tobiRjIjvF

— jackantonoff (@jackantonoff) November 19, 2022
I'm not sure what I find funnier: The original tweet or the fact Bleachers singer Jack Antonoff has only got around to replying to it 11 months later? Something tells me he must have had some downtime in the studio while producing Speak Now (Taylor's Version)? Back to work, Jack!
Getting wild during confinement in the studio i see pic.twitter.com/0aGJslCEE2

— Kookie (@kookie_danish) November 20, 2022
BROCKHAMPTON SAID THEIR FINAL GOODBYE
the show is over. thank you. pic.twitter.com/MMmycDw68q

— BROCKHAMPTON (@brckhmptn) November 18, 2022
NOOOOO!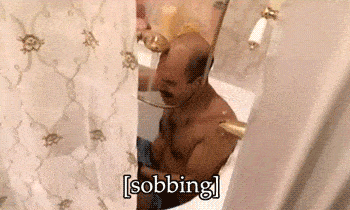 Brockhampton Is Over.

— Jaden (@jaden) November 21, 2022
-
Happy Thanksgiving! xo
Sources:
Crying GIF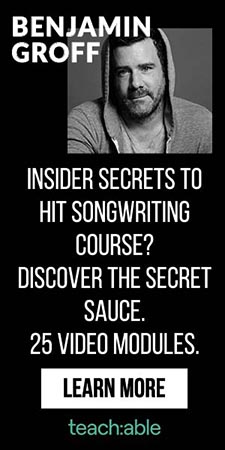 Jess Grant is a frustrated writer hailing from London, England. When she isn't tasked with disentangling her thoughts from her brain and putting them on paper, Jess can generally be found listening to The Beatles, or cooking vegetarian food.