10 TWITTER MOMENTS: LIL NAS X REMEMBERS WORKING AT TACO BELL
Hi, stans and stanettes! It's Hump Day, so you know what that means! It's time for the latest edition of We Are: The Guard's 10 Twitter Moments! Of course, there has been one topic and one topic only dominating Music Twitter over the last couple of days, and that's Ariana Grande's wedding! While Ariana still hasn't tweeted anything about the event, rest assured we'll bring you photos of her outfit as soon as we get them! Check out the following tweets from Lil Nas X, Olivia Rodrigo, Doja Cat, and seven other faves!
omg ariana's wedding outfit leaked pic.twitter.com/qgEEDSbcf4

— ace (@gwsace) May 17, 2021
-
LIL NAS X REMEMBERS WORKING AT TACO BELL
in 2017 on this day i got my first job at taco bell. here's me leaving the cash register unguarded to take pictures in the restroom. pic.twitter.com/BO9lalrz8R

— nope (@LilNasX) May 15, 2021
This is iconic! Lil Nas X is living proof you should never give up on your dreams! Dude really went from working in Taco Bell to having the biggest song in the country in under two years! An inspirational king! P.S. Now I want a Crunchwrap Supreme and some Cheesy Fiesta Potatoes *cries*!
stop waiting for other people to tell you that you're amazing. decide you're amazing and wait for everybody else to catch up.

— nope (@LilNasX) May 16, 2021
OLIVIA RODRIGO KILLED IT ON SNL
such a huge honor. thank u for having me!!! https://t.co/q4hWlUoUko

— Olivia Rodrigo (@Olivia_Rodrigo) May 16, 2021
Can we all agree Olivia Rodrigo absolutely killed it on SNL over the weekend? I'm so, so, so proud of my little Disney legend! There aren't many artists out there who could achieve what she's achieved during a global pandemic, but when you're dropping consistent pop bangers like this one, is it really that surprising?
DOJA CAT IS INCREDIBLY CONFUSED BY SEALS
how the fuck did seals happen? like how did dog and fish get fucked into one.

— PH (@DojaCat) May 18, 2021
LMAO! Leave it to Doja Cat to ask the most important questions! According to Queen Google: "Seals evolved from carnivorous ancestors that walked on land with sturdy legs; only later did these evolve into the flippers that the family is known for." THE MORE YOU KNOW!
CHLOE BAILEY IS THAT B*TCH
love on the brain @rihanna pic.twitter.com/MS9gs2xLkZ

— Chlöe (@ChloeBailey) May 16, 2021
Chloe Bailey really is that b*tch, huh? Just accept the fact I plan on featuring these covers for as long as she keeps posting them! Perhaps it's me, but I'm sure her vocals get better with every listen? Oh, and don't even get me started on that outfit! What did we do to quite frankly deserve?
rise and shineee pic.twitter.com/2jh6AIyxyj

— Chlöe (@ChloeBailey) May 18, 2021
ESTE HAIM REMINDS HER EX WHAT THEY'RE MISSING
i didn't mind that my tits were out last night because my ex's were reminded of what they're missing pic.twitter.com/WzHGIpvrIb

— HAIM (@HAIMtheband) May 12, 2021
OMG! This iconic, legendary tweet has officially left me dead and buried! "Este Haim Having a Wardrobe Malfunction at the BRIT Awards" is the kind of chaotic energy I totally live for! I'm simply disappointed Alana, Danielle, and Taylor Swift get to be her best friend over me *sniff*!
We meet up every Tuesday night for dinner and a glass of wine pic.twitter.com/HT8yj2oJL7

— Taylor Swift (@taylorswift13) May 11, 2021
HALSEY IS TIRED, AND HONESTLY, SAME
Me in 2019: "I'm tired and angry, but somebody should be."
Me in 2021: "I'm tired."

— h (@halsey) May 18, 2021
Having recently woken up from my second nap of the day, I can officially confirm this tweet from Halsey is a mood! Okay, so I don't exactly have the excuse of making a human like the "Nightmare" singer, but I think we can all agree life since January 2020 has been nothing short of exhausting!
CHARLI XCX AND RINA SAWAYAMA ARE COLLABORATING
and then we texted about making a song https://t.co/TbH0BtL6NC

— Charli (@charli_xcx) May 12, 2021
STOP EVERYTHING! Charli XCX and Rina Sawayama are collaborating? The fans really won, you guys! Something tells me this is about to be the most ambitious crossover event in music history! I'm thinking big metal guitars? A huge chorus? AND VOCALS FOR DAYS? MY BODY IS READY! *Screams*
ooops i'm in a spilling kinda mood

— Charli (@charli_xcx) May 12, 2021
FINNEAS REVEALS HIS ALBUM IS DONE
My album is done.

— FINNEAS (@finneas) May 12, 2021
Hold up, hold up, hold up! So you're telling me we're getting a Billie Eilish album and a FINNEAS album within a matter of weeks? Excuse me while I'm spontaneously combust! And here's me thinking I was productive in quarantine making dalgona coffee and sourdough bread!
Saw a show at the hollywood bowl tonight for the first time since the pandemic began. Live music is like nothing else on earth and I just feel so lucky to live in a world with so much music. Can't wait to see you all again at a show soon

— FINNEAS (@finneas) May 16, 2021
KESHA SHOWS HER FRECKLES
My freckles are throwing a rager pic.twitter.com/tyK6Gx8ld8

— kesha (@KeshaRose) May 18, 2021
FRECKLE FACES UNITED! It's kind of depressing to think my friends and I spent so many years hiding our freckles with any makeup we could find! It's thanks to speckled queens like Kesha, however, I'm finally realizing how freaking cute and gorgeous they are! MORE FRECKLES, PLEASE!
DIONNE WARWICK MUST BE PROTECTED AT ALL COSTS
Oh no! https://t.co/RrN3HOnMRa

— Dionne Warwick (@dionnewarwick) May 12, 2021
Dionne Warwick really said: "NOT TODAY, SATAN!"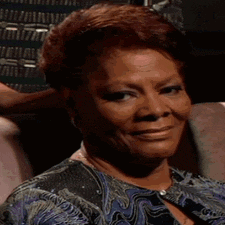 Proof of life. Goodnight from a very alive Dionne Warwick. pic.twitter.com/VIE188U2Hv

— Dionne Warwick (@dionnewarwick) May 13, 2021
-
Follow We Are: The Guard on Twitter for more! x
Jess Grant is a frustrated writer hailing from London, England. When she isn't tasked with disentangling her thoughts from her brain and putting them on paper, Jess can generally be found listening to The Beatles, or cooking vegetarian food.