10 TWITTER MOMENTS: LIL NAS X TROLLS ALL LIVES MATTER
The revolution will not be televised. It will, however, be tweeted. It's been an incredibly striking couple of weeks on Twitter, with allies and activists from all corners of the globe taking to social media to stand with black voices. As I mentioned over at Best of Indie, however, it's important Black Lives Matter isn't resigned to that of a trending topic. It's vital we keep making a lot of noise – both online and offline – until real, tangible change comes. Check out the latest edition of We Are: The Guard's 10 Twitter Moments, featuring Lil Nas X, BTS, Cardi B, and plenty more.
-
LIL NAS X TROLLS ALL LIVES MATTER
— nope (@LilNasX) June 4, 2020
Me the second I realized this thread was a joke: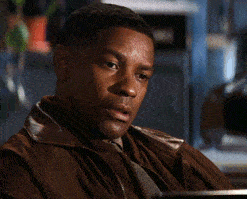 BTS COME OUT IN SUPPORT OF BLACK LIVES MATTER
우리는 인종차별에 반대합니다.
우리는 폭력에 반대합니다.
나, 당신, 우리 모두는 존중받을 권리가 있습니다. 함께 하겠습니다.

We stand against racial discrimination.
We condemn violence.
You, I and we all have the right to be respected. We will stand together.#BlackLivesMatter

— 방탄소년단 (@BTS_twt) June 4, 2020
GOD BLESS K-POP!
I just took a look at what's trending and I saw this. I was like "what the fuck, racists got white lives matter trending" then I realized K pop fans took over the hashtag!!!

K pop fans, you have my respect #WhiteLivesMatter pic.twitter.com/1sASgVVH5a

— Jean Maté (@jean_mate1) June 3, 2020
CARDI B PAYS TRIBUTE TO BREONNA TAYLOR
Happy Birthday #BreonnaTaylor .She looks so pretty and fine in this pic.Her story it's so sad and unfair and it almost didn't get picked up by the media.Kentuky police department really tried to sweep her case under the rug,but got is BIG.The fight ain't over till you get justice pic.twitter.com/LuZFu4tlFF

— iamcardib (@iamcardib) June 5, 2020
#JusticeForBreonnaTaylor #SayHerName
NIALL HORAN HAS A REALIZATION
The leader of the free world is Donald trump from the apprentice. I just had my daily dose of realisation. Day 1232

— Niall Horan (@NiallOfficial) June 5, 2020
NIALL HORAN FOR PRESIDENT (AND HARRY STYLES FOR VP)!
ICE-T ADDRESSES THE ALLIES
I Truly believe that this is a huge Turning Point in American History… Just keep pushing for Human Rights people, and don't let up!

— ICE T (@FINALLEVEL) June 5, 2020
The legend speaks!
P.S. REKT!
Great..! Please Eat several Dicks and show yourself out the exit... Have nice day. https://t.co/j1bJLRiqbB

— ICE T (@FINALLEVEL) June 5, 2020
EARL SWEATSHIRT LOOKS TO THE FUTURE
there is no 'regular' to go back to. we either goin 2 establish some new systems or the old one is gonna come more vicious than this generation has ever felt

— thebe kgositsile (@earlxsweat) June 6, 2020
FACTS!
JASON ISBELL IS THE COUNTRY MUSIC ARTIST WE DESERVE
"You're gonna lose some of your audience!" Maybe so, but I get to keep ALL of my SOUL

— Jason Isbell (@JasonIsbell) June 3, 2020
Jason Isbell is a woke country king! WE HAVE NO CHOICE BUT TO STAN!
FINNEAS SLAMS THE RACISTS
Bluelivesmatter and whitelivesmatter are both trending. Fuck that. Both of those piece of shit movements only began as a response to BLM because people REFUSE to acknowledge RACISM. We have to say Black Lives Matter because you ALM folk have proven that you don't think they do!

— FINNEAS (@finneas) June 3, 2020
PERIOD! Repeat after me: All lives don't matter until black lives matter.
Wanna take a minute right now to address and thank all you wonderful, smart, empathetic people (largely kids in my observation) who fucking GET IT. I see you, I love you. You make me so hopeful about the future. I wanna help build the world YOU wanna live in.

— FINNEAS (@finneas) June 7, 2020
PHOEBE BRIDGERS SUMS UP 2020
it wouldn't be 2020 if harry potter wasn't canceled

— traitor joe (@phoebe_bridgers) June 7, 2020
Dear 2020: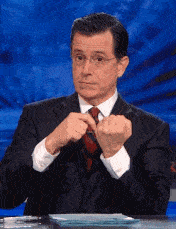 MOSES SUMNEY HAS A MESSAGE FOR COVID-19
coronavirus we'll get back to you in a second bitch

— Moses Sumney (@MosesSumney) June 5, 2020
HE SAID WHAT HE SAID!
— Moses Sumney (@MosesSumney) June 5, 2020
-
Until next week, why not follow We Are: The Guard on Twitter for plenty more? x
Jess Grant is a frustrated writer hailing from London, England. When she isn't tasked with disentangling her thoughts from her brain and putting them on paper, Jess can generally be found listening to The Beatles, or cooking vegetarian food.