VOLUME UP: THE 10 TOP INDIE SONGS OF THE WEEK
It's been a powerful week of thought and reflection. And while the timelines and newsfeeds may be slowly starting to creep back to normal – whatever normal means – it's important Black Lives Matter isn't resigned to that of a trending topic. The fight for a better future very much continues. On that note, please keep donating, signing petitions, and peacefully protesting wherever you can. Remember: If you're complacent, you're part of the problem. Check out the latest edition of We Are: The Guard's Top Indie Songs, featuring Jack Larsen, Dua Saleh, Run the Jewels, and much more.
-
JACK LARSEN – DOG EAT
Jack Larsen emerges from the Mildew on his latest single – the surreal, fluorescent "Dog Eat." Listen as the Chicago artist unveils one of the most complex, compelling productions of his career on the track – which was mixed and mastered by Michael Kolar – with Jack's modulated, multilayered vocals spilling out like chewed-up glow sticks over a backdrop of echoing snares and kicks.
DUA SALEH – BODY CAST
Sudanese revolutionary Dua Saleh tackles the timely topic of police brutality on their haunting latest single "body cast." Opening to an audio clip of Angela Whitehead – the Montana woman who confronted two cops when they attempted to illegally enter her home in 2019 – "body cast" is an incisive, bone-chilling vivisection of injustice and state-sanctioned violence against black people that couldn't arrive at a more pertinent moment.
ok @Bandcamp is waiving their share of sales until midnight. I'm donating 100% of the proceeds from "body cast" to @BlackVisionsMN - help us make another push today, thank u! https://t.co/XhnvlksE1F pic.twitter.com/gcey8DNFjx

— dua saleh (@doitlikedua) June 5, 2020
MT. JOY – BUG EYES
Mt. Joy are spreading their forewings and taking flight on "Bug Eyes." The Los Angeles outfit are very much putting the "indie" back in "indie music" on this latest single from Rearrange Us, with the song starting out as a gentle acoustic meditation on lost love, before a full band enters around the two-minute mark, sending the track skywards like a firefly in summer.
LOKOY – CLASSIC CITY GIRL
Norway's Lokoy is here to help us dance away the boredom that comes with being locked inside of our homes on a near-daily basis with the rawly energetic "classic city girl." With elements of pop, punk, and electroclash colliding together in a kind of frenzied mass of sound and vision, "classic city girl" is an attitude-packed ode to extroverts that demands to be played at maximum volume.
RUN THE JEWELS (FEAT. 2 CHAINZ) – OUT OF SIGHT
Run the Jewels are finding joy in resistance on "out of sight." The 2 Chainz-featuring track is without a doubt one of the more ecstatic moments on RTJ4, with Killer Mike and El-P sounding like they're nothing short of having a blast – an act of political defiance in itself – as they trade bars referencing everything from Tony Hawk to Wu-Tang Clan over a bombastic, pummeling Foster Sylvers sample.
REMY – LEADING ME ON BUT I'M NOT MAD ABOUT IT
Following on from the release of "a little bit won't kill you but a lot of it sure will" earlier this year, remy returns today with another emo-tinged banger in the form of "leading me on but i'm not mad about it." With impassioned acoustics anchoring remy as he sings about a heady night out with an unattainable lover – before a change in rhythm kicks things up a notch – "leading me on" is a euphoric slice of early-noughties nostalgia for hopeless romantics everywhere.
MORE – SETTLED IN
Meet more – the Los Angeles duo comprising of Kane Ritchotte and Malcolm McRae – who are making their lush, grandiose debut on the blogosphere with "settled in." With one wing steeped in the classical output of The Beatles and Leonard Cohen, and the other steeped in the more modern-day psych workings of Tame Impala, Kane and Malcolm are delivering pure pop opulence on "settled in" – a symphonic odyssey that'll leave you wanting more from more (sorry, I had to).
LA PRIEST – RUBBER SKY
This is as funky as they come. LA Priest pays tribute to loners everywhere on the groovy "Rubber Sky." "I don't think it's necessarily about being alone, but it's about people just kind of standing up by themselves and finding that inner push to do something," writes the British musician of the GENE highlight, with LA Priest's psychedelic inner workings coming cut through with a jolt of Daft Punk-esque analog synths.
BECCA MANCARI – LONELY BOY
Ahead of the release of The Greatest Part – an album she describes as "the hardest thing" she's ever had to write – later this month, Nashville artist Becca Mancari returns today with the dreamlike "Lonely Boy." It's a rootsy reverie that hears Becca examining fear and isolation over a shuffling production courtesy Paramore drummer Zac Farro, with the whole song coming swept up by Becca's lucid vocals.
WES PERIOD – PLATE TECTONICS (THEOPHILUS LONDON REMIX)
Wes Period teams up Theophilus London for this towering remix of "Plate Tectonics." Listen as both artists – who previously worked together on Kill Nigel's "Attached" – sound quite frankly larger than life on this chiming, string-swept revision, with Theophilus pushing the song to brand new heights with his Barack Obama-referencing opening verse, before handing the microphone over to Wes to carry "Plate Tectonics" to its colossal conclusion.
-
Why not follow We Are: The Guard's Weekly Chart for much more? x
Photo by Jakayla Toney on Unsplash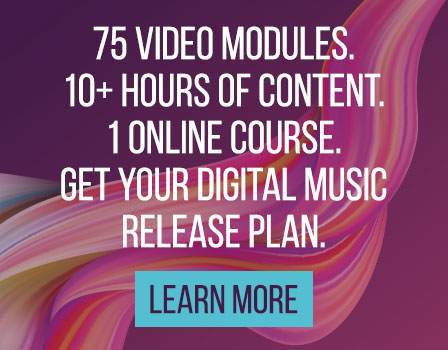 Jess Grant is a frustrated writer hailing from London, England. When she isn't tasked with disentangling her thoughts from her brain and putting them on paper, Jess can generally be found listening to The Beatles, or cooking vegetarian food.