10 TWITTER MOMENTS: LIL NAS X WENT SEARCHING FOR RATATOUILLE IN PARIS
Photo by Lil Nas X
Now that Elon Musk owns Twitter, we have to ask ourselves: Whatever next? Because I, for one, am very much here for a 10 Bebo Moments column (Hint hint, Jeff Bezos?). Just make sure nobody tells Azealia Banks about the Elon Twitter news…oops, too late!
 

 

 

View this post on Instagram
Check out the latest edition of We Are: The Guard's 10 Twitter Moments, featuring Lil Nas X, ICE-T, Doja Cat, and plenty of others!
-
LIL NAS X WENT SEARCHING FOR RATATOUILLE IN PARIS
i've been in france for a week bursting into kitchens of every restaurant and i have yet to see a plethora of rats cooking

— MONTERO (@LilNasX) April 24, 2022
Why would Disney lie to Lil Nas X and the rest of us like this? Ratatouille was clearly supposed to be a documentary, right? UGH. I suddenly feel like I need to reassess everything. Jokes aside – I've been loving seeing Nas X live his best life in Paris over the last few days, not to mention these have to be some of his top-tier tweets to date?
been having so much fun in paris. everywhere i go in this city i overhear ppl talking about the bread. i'll say tho, my whole life i thought the word was baguette, never knew it began with an f.

— MONTERO (@LilNasX) April 24, 2022
ICE-T PUT A PROPOSAL TO ELON MUSK
It would kinda dope if Musk bought Twitter and just shut it off…. Lol

— ICE T (@FINALLEVEL) April 25, 2022
Me, a Twitter addict, reading this: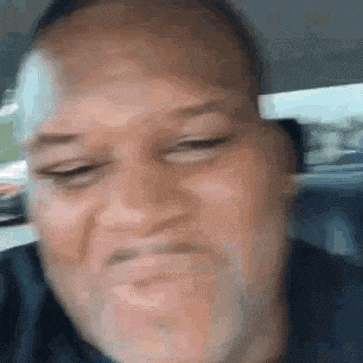 Ok…Twitter's still on… I guess Musk's NOT as Cold as me. Lol

— ICE T (@FINALLEVEL) April 26, 2022
DOJA CAT HAD FUN AT THE HARRY STYLES CONCERT
i'm wearing dr scholls at the harry styles concert and it feels squishing at the bottoms of my feet

— fart ass (@DojaCat) April 23, 2022
Another week, another ridiculous Doja Cat tweet, anybody? I'm loving the fact that Doja is a comfortable-footwear queen. There's honestly no shame in getting your Dr. Scholl's out every once in a while. Can we also take a moment to appreciate the way Doja referred to Coachella as "The Harry Styles Concert?" DOJARRY COLLAB WHEN?
referring to coachella as 'the harry styles concert' is quite literally the only way to refer to coachella pic.twitter.com/p51gmszDrC

— i saw harry 9.20.21 :( (@PLUT0PROJECTER) April 23, 2022
SHAWN MENDES SHARED AN OPEN LETTER WITH HIS FANS
— Shawn Mendes (@ShawnMendes) April 20, 2022
Ever since he split with Camila Cabello, I feel like we've been discovering a far more fragile side to Shawn Mendes. And truthfully? I have to respect it. It's difficult for pop stars – especially male pop stars – to show their vulnerability. Here's hoping by being increasingly open and honest with his fans, Shawn will finally be able to begin to heal.
im honestly so okay! i just wanna communicate with you guys in a real honest way. so i just typed i big old note out for you lol

— Shawn Mendes (@ShawnMendes) April 20, 2022
OLIVIA RODRIGO TURNED THE SOUR TOUR INTO THE SOUR PROM
you guys. i wanted to do a little something special for Gracie's last show tmrw in detroit (). and since it's prom seasonnnn I thought maybe we could turn SOUR TOUR into SOUR PROM???? would u guys be down? prom attire?

— Olivia Rodrigo (@oliviarodrigo) April 23, 2022
It's the way I live for Olivia Rodrigo and Gracie Abrams' friendship for me? This was such a sweet idea from Olivia, and unsurprisingly, her fans pulled it out of the bag at the Masonic Temple Theater on Saturday. Cute dresses and sparkly fits abounded, and Olivia and Gracie crowned several prom queens. A SOUR Tour dream come true!
graclivia 4ever thank u #SOURTOURdetroit for turning last night's show into #SOURPROM! u r all crowned our prom kings & queens pic.twitter.com/UNOUi5KLAC

— livies hq (@LiviesHQ) April 24, 2022
NORMANI AND MEGAN THEE STALLION WERE COACHELLA BESTIES
— Normani (@Normani) April 25, 2022
Speaking of adorable female friendships, can we take a moment to appreciate the love between Normani and Megan Thee Stallion? These girls are the definition of BFF Goals. And the fact that they accidentally coordinated hairstyles while at Coachella together over the weekend? THE CUTEST. BRB, making that final pic my lock screen!
wasn't even planned. we always do this https://t.co/6EsmhonuKf

— Normani (@Normani) April 25, 2022
PINKPANTHERESS WROTE A SONG LONGER THAN TWO MINUTES
me after i hit the 1 minute 39 mark at the studio. https://t.co/ui8WVV6WmD pic.twitter.com/r36chDouDD

— pinkpantheress (@pinkpantheress2) April 22, 2022
From the sparkly emo vibes, to WILLOW's guest appearance, there's a lot to love about PinkPantheress' latest single, "Where you are." The best thing, though? It's actually longer than two minutes in length. This is quite the feat for the TikTok sensation, although judging by this tweet, that extra minute really took it out of her. LMAO!
— (@boolinrezyy) April 22, 2022
LADY GAGA STARTED PREPARING FOR HER SECOND OSCAR
Hold my hand everything will be ok I heard from the heavens that clouds have been grey

— Lady Gaga (@ladygaga) April 26, 2022
Erm, did somebody say…lyrics? Rumors have been circling for a while now that Lady Gaga has written a song called "Hold My Hand" for Tom Cruise's highly anticipated upcoming movie, Top Gun: Maverick, and based on this tweet, it looks as if those rumors are true. Just give Gaga her second Oscar for Best Original Song, already!
— Joey Nolfi (@joeynolfi) April 26, 2022
PINK SWEAT$ TEASED A COLLAB WITH BTS
Pink sweat$ x BTS

I love it

— Pink Sweat$ (@realpinksweats) April 21, 2022
PINK SWEAT$ AND BTS ARE COMING?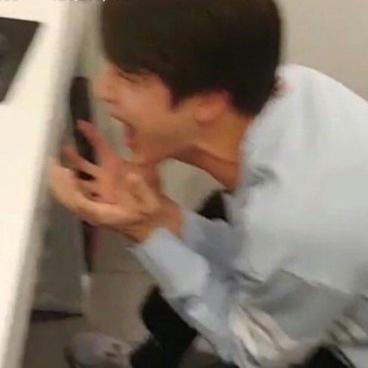 You realize that all you done in the minds of 75% of ARMYs is confirm this collab, right?

If it ain't real, may god have mercy on your soul

— Katie *main acct* (@pinkcorgisrule) April 21, 2022
LIZZO CHANNELED HER INNER GLORIA GAYNOR AT COACHELLA
Thanks for having me, H pic.twitter.com/y15hOCSKQF

— FOLLOW @YITTY (@lizzo) April 23, 2022
Lizzo and Harry Styles? It doesn't get much better than this, you guys. No, really – I didn't think Harry Styles could top bringing out Shania Twain at Weekend 1 of Coachella, but clearly, I was wrong. This performance of "I Will Survive" was absolutely everything. Lizzo did Gloria Gaynor proud. Not to mention those coats are perfection!
you guys were incredible, and thank u for this photo. absolutely needed pic.twitter.com/5E77OTCRwc

— car (@everpleasing) April 23, 2022
-
Don't forget to follow We Are: The Guard on Twitter for plenty more! xo
Sources:
Nervous Laughter GIF
BTS Meme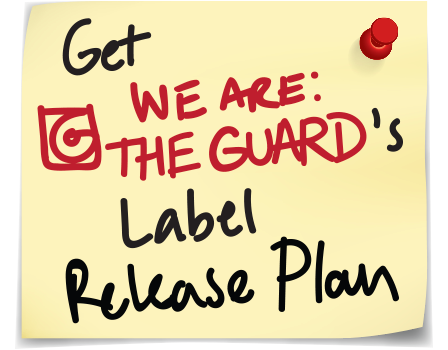 Jess Grant is a frustrated writer hailing from London, England. When she isn't tasked with disentangling her thoughts from her brain and putting them on paper, Jess can generally be found listening to The Beatles, or cooking vegetarian food.