10 TWITTER MOMENTS: LIZZO GOT A BIRTHDAY SURPRISE FROM BEYONCÉ
Photo by Lizzo
Before we get to today's column, in light of recent events, I think it's important everybody takes a moment to read this tweet from Phoebe Bridgers:
I had an abortion in October of last year while I was on tour. I went to planned parenthood where they gave me the abortion pill. It was easy. Everyone deserves that kind of access.

Here's a big list of places you can donate to right now. https://t.co/jT0sk6CeNX

— traitor joe (@phoebe_bridgers) May 3, 2022
We love you, Phoebe Check out the latest edition of We Are: The Guard's 10 Twitter Moments, featuring Lizzo, Jack Harlow, Lil Nas X, and lots more.
-
LIZZO GOT A BIRTHDAY SURPRISE FR OM BEYONCÉ
Beyoncé?! Where u get this pic?? I ain't seen this since I was born https://t.co/qQUNhuIOnl

— FOLLOW @YITTY (@lizzo) May 1, 2022
I've said it before, and I'll say it again: You haven't really made it in the music industry until Queen Bey gives you a birthday post on her website. Just a few weeks on from Lil Nas X, Lizzo became the latest pop star to be honored with a birthday message from Mrs. Carter. And how ridiculously cute is this baby photo? *Pinches Lizzo's cheeks*
Lizzo's mom not telling her Beyonce called pic.twitter.com/OMHfoReIBe

— Michelle Espinoza (@MichelleFamessa) May 1, 2022
JACK HARLOW SAID: "DON'T YOU KNOW WHO I AM?"
Clearly these mfs have never seen Narnia https://t.co/JeC3hx7KAr

— Jack Harlow (@jackharlow) May 1, 2022
Jack Harlow may be one of the hottest names in the game, but clearly, not everybody knows who the Kentucky star is. Critically acclaimed rapper and star of The Lion, the Witch, and the Wardrobe, of course. Jokes aside, much respect to Jack for seeing the funny side of this exchange. We love a man who doesn't take himself too seriously.
you know what- it all makes sense pic.twitter.com/Ll8UiKlVRK

— essie ☾ • ken roy apologist (@murdocroy) May 1, 2022
LIL NAS X MANIFESTED A TOUR WITH THE WIGGLES
trying really hard to get the wiggles to coheadline the tour with me. i will keep you guys updated.

— MONTERO (@LilNasX) April 27, 2022
He's joking, but it's the way I would quite literally pay top dollar to see a Lil Nas X and The Wiggles coheadline tour. "Fruit Salad" is a high-key bop, slap, and anthem. Yummy yummy! Oh, and don't even get me started on "Hot Potato." Just nobody tell the Teletubbies. Something tells me those guys have been after this gig for months.
— MONTERO (@LilNasX) April 28, 2022
HARRY STYLES SHARED HIS ALBUM TRACKLISTING
— Harry Styles. (@Harry_Styles) April 29, 2022
The countdown to Harry's House is on, and on Friday, Harry Styles continued the rollout to one of the most highly anticipated pop albums of the year by sharing the 13-song tracklisting. I'm so ready to be emotionally wrecked by "Love of My Life." "Music for a Sushi Restaurant'' is also giving me some serious "Stoned at the Nail Salon" vibes.
Better Homes & Gardens readers aren't going to be able to see this…

— R (@rhrousu) April 29, 2022
CYNDI LAUPER REMINDED US OF HER ICON STATUS
Housing is a human right.

— Cyndi Lauper (@cyndilauper) April 28, 2022
Cyndi Lauper really said: "Girls just wanna have...affordable housing and universal health care!"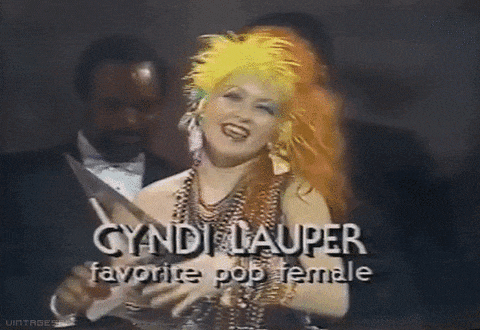 girls just wanna have fun-

-damental human rights

— skye solo (@skye_solo) April 29, 2022
RIHANNA WAS TURNED INTO A STATUE AT THE MET GALA
shut down the met in marble! what's more gilded than that? Lol! Thank you @metmuseum and @voguemagazine for this historic tribute! y'all bad for this one! pic.twitter.com/NawYMd0RpL

— Rihanna (@rihanna) May 3, 2022
Ugly outfits aside, perhaps the most disappointing thing about this year's Met Gala was Rihanna's lack of attendance. It's understandable since the Fenty Beauty founder is about to pop, but her presence was incredibly missed, so much so that the Met decided to honor RiRi with this marble statue. Venus de Milo could quite literally never.
Met encouraging body positivity in an era obsessed with body rejection and obsession for endless plastics surgeries. Thanks rihanna for leading the way

— Josephine Agbobu (@jcagbobu) May 3, 2022
KENNYBEATS SHOUTED OUT FEMALE PRODUCERS
Ariana Grande is insane at comping vocals with 100 stacks

Rosalia engineers herself at the highest level

King Princess will walk around a room and play everything + track alone

Doja has beats of her own that are unreal

WE NEED TO TALK MORE ABOUT WOMEN PRODUCERS EVERYDAY

— kennybeats (@kennybeats) May 1, 2022
I know that's right! Producing is so frequently seen as a man's game, but it's high time we start acknowledging the female artists killing it equally as much, if not more so, than their male counterparts. Shout out to Chloe x Halle, Mariah Carey, FKA twigs, Solange, Grimes, and the endless other women we haven't mentioned. The talent is real.
i've seen Ariana work in real time. That woman is a BEAST on pro tools https://t.co/o8S6IUwaDI

— The Weeknd (@theweeknd) May 1, 2022
HALLE BAILEY CHANNELED HER INNER MARILYN MONROE
black marilyn monroe vibes ?? pic.twitter.com/UGqwMtUs24

— Halle (@HalleBailey) April 30, 2022
Everybody may be talking about Kim Kardashian and the "Happy Birthday, Mr. President" moment at Monday's Met Gala, but there's only one Marilyn Monroe tribute I cared for this week. Halle Bailey is fast transitioning into a Hollywood siren before our very eyes, and honestly? I love, love, love to see it. This emerald color is giving me life!
WHOA pic.twitter.com/mZzMOCmCan

— TLM enthusiast ❄️ (@be95_xx) April 30, 2022
SZA SAID SHE ATE THE SAME SALAD FOR SIX MONTHS
I'm a hoe for a routine . Yes the same salad everyday for 6 months straight thank u so much .

— SZA (@sza) April 28, 2022
I've never felt so seen by a tweet before. No, really, as somebody who's lived off the same vegan chicken caesar salad for the last three years, every letter of this status hit different. While other people may call me boring, I prefer to call myself stable and consistent. Now, if only SZA could get into some kind of routine for making music. LOL.
LMAOOOOOOOOOOA no but fr tho

— nove (@dizzyneve) April 28, 2022
DOJA CAT TURNED ME OFF SMOKED SALMON FOR LIFE
y'all dippin ur dicks in smoked salmon before u hit the club so it smell like u got bitches.

— marinate it (@DojaCat) April 28, 2022
Me every time Doja Cat tweets absolutely anything: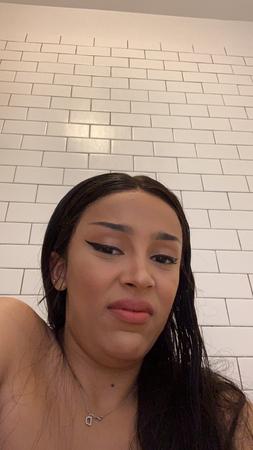 i marinated on that smoked salmon tweet for 12 hours.

— marinate it (@DojaCat) April 29, 2022
-
Follow We Are: The Guard on Twitter for lots more. xo
Sources:
Cyndi Lauper GIF
Doja Cat Image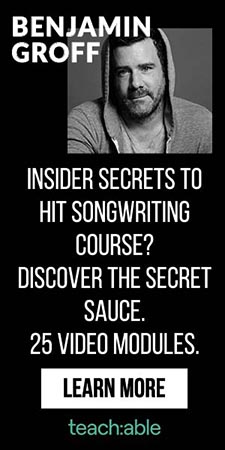 Jess Grant is a frustrated writer hailing from London, England. When she isn't tasked with disentangling her thoughts from her brain and putting them on paper, Jess can generally be found listening to The Beatles, or cooking vegetarian food.