10 TWITTER MOMENTS: RIHANNA SERVED PREGNANCY REALNESS IN VOGUE
Photo by Rihanna
Between Elon Musk quitting the Twitter board, to developers confirming they were working on an edit button, it's been a dramatic seven days on the bird app. And I haven't even mentioned Cardi B deleting her account :(. Anyways, while we begin to process what all of this means for the future of our favorite social media, it's time for the latest edition of We Are: The Guard's 10 Twitter Moments, featuring Rihanna, PinkPantheress, Lil Nas X, and more! (Edited)
— Twitter Comms (@TwitterComms) April 5, 2022
-
RIHANNA SERVED PREGNANCY REALNESS IN VOGUE
— Rihanna (@rihanna) April 12, 2022
And so the rollout to Rihanna's baby continues. The buildup to RiRi's first child has, quite frankly, been more iconic than any R9 album campaign I could have hoped for. Not to mention this Vogue shoot is the definition of a serve. I'm also loving the fact it doesn't appear to be Photoshopped? Normalize stretch marks and real skin texture!
if it's one thing ima do, is laugh out! pic.twitter.com/cuagVo8Goa

— Rihanna (@rihanna) April 12, 2022
PINKPANTHERESS TWINNED WITH ALEXA DEMIE
this is it, my finest hour pic.twitter.com/Q6zinp1FDZ

— pinkpantheress (@pinkpantheress2) April 12, 2022
Now you mention it, I can definitely see the similarities between twinsies PinkPantheress and Alexa Demie? PinkPantheress appearing on the Euphoria score when? On that note, I'm so freaking excited for PinkPantheress to drop the WILLOW duet "Where You Are" later this month. The TikTok girlies aren't ready for this one!
'Where you are' feat @OfficialWillow
22/04 ?? pic.twitter.com/ga41DCAOi1

— pinkpantheress (@pinkpantheress2) April 10, 2022
LIL NAS X GOT A BIRTHDAY WISH FROM BEYONCÉ…
we won!!!!! https://t.co/nnDhpkM0Aw

— MONTERO (@LilNasX) April 9, 2022
Forget winning a GRAMMY or scoring a #1 hit single. It's my firm belief you haven't truly made it in the music industry until Beyoncé wishes you a happy birthday on her website. Lil Nas X has officially peaked. Oh, and while we're here, can we talk about his party on Saturday? Dude was really out here chilling with Luigi, Mario, and Sonic the Hedgehog!
lil nas x's birthday party has chaotic aries energy written all over it pic.twitter.com/J2Ukj3bsCa

— rey NAILAH DAY (@jdreyx) April 10, 2022
…AND BELLA POARCH
Happy Birthday @LilNasX pic.twitter.com/DnvFrjzK3I

— Bella Poarch (@bellapoarch) April 9, 2022
LMAOOO. Bella Poarch fully poured her whole damn heart and soul out to Lil Nas X, only for him to respond with this? It's 2022. Can someone please teach this man to sync his contacts to his iCloud, already? I'm also quaking at Bella having over 200 unread text messages. I'm glad to see I'm not the only one living that messy inbox life!
I would chuck my phone out the window if it had this many unread texts I hate itttt

— Delancy Paige (@Kuramasan) April 9, 2022
PHOEBE BRIDGERS HAD A POWERFUL MIND MOMENT
At any time I felt I could do or say anything at all, and only afterward think: oh, so that's the kind of person I am.

— traitor joe (@phoebe_bridgers) April 11, 2022
Me every time Phoebe Bridgers tweets anything: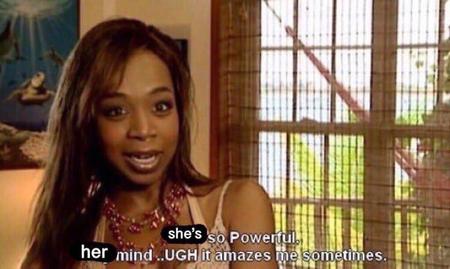 P.S. Sally Rooney girlies rise up!
have you seen this work of art pic.twitter.com/C40VdGkaLQ

— sea (@concretewaII) April 11, 2022
THE WEEKND REVEALED HE WAS HEADLINING COACHELLA
— The Weeknd (@theweeknd) April 6, 2022
And, just like that, I suddenly really, really, really want to go to Coachella. Don't get me wrong, seeing Kanye West in concert is and always will be an experience, but The Weeknd and Swedish House Mafia? Now that's what I call an upgrade. Something tells me After Hours and Dawn FM are seriously going to go off in the California desert!
cXOachella

— The Weeknd (@theweeknd) April 6, 2022
MARIAH CAREY ASKED MTV WHY SHE HAS NEVER WON A VMA
Yeah.. @MTV how have I offended thee? Nary an award? https://t.co/Be9g8qOZyI pic.twitter.com/7UAEJG9YgJ

— Mariah Carey (@MariahCarey) April 9, 2022
Wait, what? Are you seriously telling me Mariah Carey has never won a VMA? But Mimi has so many iconic videos? The "Honey" clip alone is deserving of the Vanguard Award. And don't even get me started on "Fantasy?" "Obsessed?" "Heartbreaker?" I could go on? Forget the VMAs, Mariah deserves her own personal award ceremony!
i'll never forget saying she doesn't have enough iconic videos … like vision of love, emotions, fantasy, ABMB, honey, butterfly, the roof, my all, heartbreaker, loverboy, IKWYW, literally everything from TEOM era, touch my body, obsessed, and up out my face don't exist … https://t.co/xYujnR8xVq

— not aww! (@thenorrisjay) April 9, 2022
HALLE BAILEY WAS FEELING THE LOVE FROM DDG
being in love is so dang fun

— Halle (@HalleBailey) April 8, 2022
OMG. Halle Bailey really is in love love, huh? This is genuinely the cutest thing I've ever seen. Halle is a literal and figurative princess, and I'm honestly so glad to see her boyfriend, the YouTube rapper DDG, treating her like the royalty she is. Now can we find someone for Chloe, too? *Sings* "Treat me like I treat me!"
Chloe and Halle are the cutest pic.twitter.com/z2nvPurvMZ

— matt (@mattctrl) April 8, 2022
SZA HAD THE HAPPIEST TIME AT THE GRAMMY AWARDS
I jus like when I look happy and Im really happy at the same time . God is good pic.twitter.com/6PTr07ufoY

— SZA (@sza) April 6, 2022
It's been over a week since the GRAMMYs aired, but I'm honestly still not over SZA glowing like an absolute goddess, even with her broken ankle. And while it's sad to hear the Recording Academy didn't actually invite her to perform, here's hoping it won't be long until Solána drops the album and gets to do her thing on the GRAMMY stage!
This wasn't a complaint ! It was a response to the false narrative I backed out of performing ! i ain't even got no album out !

— SZA (@sza) April 7, 2022
CHARLI XCX AND HER BOOBS BOPPED TO LAS KETCHUP
why are my boobs always acting up like this ? https://t.co/BQFG36nyo1

— Charli (@charli_xcx) April 11, 2022
LOLLL. Charli XCX's boobs are basically a Twitter meme in their own right at this point, aren't they? I'd also like to take this moment to thank Charli for reminding me what an absolute bop "Aserejé" by Las Ketchup is. Speaking of bops, I'm so ready for the "Used to Know Me" video on Friday. Charli's Blondie Era is about to be iconic!
who even am i? used to know me video incoming… pic.twitter.com/86PPKfXImL

— Charli (@charli_xcx) April 7, 2022
-
Follow We Are: The Guard on Twitter for more! xo
Source:
Tiffany Pollard Meme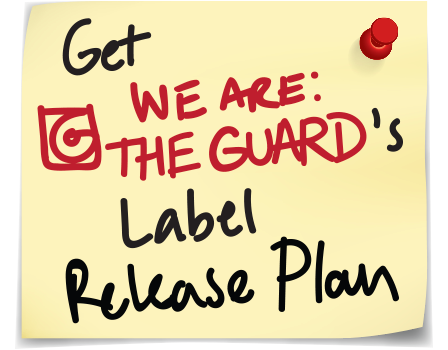 Jess Grant is a frustrated writer hailing from London, England. When she isn't tasked with disentangling her thoughts from her brain and putting them on paper, Jess can generally be found listening to The Beatles, or cooking vegetarian food.