10 TWITTER MOMENTS: MEGAN THEE STALLION MARKS THE START OF HOT GIRL SUMMER
Earlier this week, the Internet was broken. Not by the Fastly outage, but by Lorde's ass. Of course, the Twitter Meme Squad was out in force the second the "Solar Power" cover art dropped, and while I'd love to feature some of their tweets here, unfortunately, Lorde wasn't having any of it. I guess patience really is a virtue, huh? Anyways, as we continue to count down the days to Lorde 3, it's time for the latest dose of We Are: The Guard's 10 Twitter Moments. Check out the following tweets from Megan Thee Stallion, Charli XCX, Mariah Carey, and plenty of others!
-
MEGAN THEE STALLION MARKS THE START OF HOT GIRL SUMMER
Hot Girl Summer pic.twitter.com/eJoTj29FbG

— TINA SNOW (@theestallion) June 7, 2021
She recently announced she was taking a break from social media to focus on her personal life, but Megan Thee Stallion finally returned to Twitter on Monday to mark the official start of Hot Girl Summer with this gorgeous set of selfies. The hair, the face, the body? Everything about this really is *chef's kiss*!
TINA SNOW IS BACK pic.twitter.com/lPfodxECby

— TINA SNOW (@theestallion) June 6, 2021
CHARLI XCX ORDERED THE BTS MEAL
life update: just got the bts meal at mcdonalds.

— Charli (@charli_xcx) June 2, 2021
Charli XCX ordering the BTS Meal from McDonald's? We love, love, love to see it! Just one question: Do you think Charli is Team Cajun or Team Sweet Chili? As for me, I like to mix the sauces before dunking in my McNuggets. DON'T KNOCK IT UNTIL YOU'VE TRIED IT, OKAY?
let's ride

— McDonald's⁷ (@McDonalds) June 2, 2021
MARIAH CAREY SETS THE RECORD STRAIGHT ABOUT JAY-Z
The only "explosive" situation I'd ever "get into" with Hov is a creative tangent, such as our #1 song "Heartbreaker"!! To the people who make up these lies I say "Poof! —Vamoose, sonofa*****"! pic.twitter.com/v8TGNuOAnZ

— Mariah Carey (@MariahCarey) June 7, 2021
Erm, go off, Mariah Carey? Following tabloid reports she'd had an "explosive" argument with JAY-Z resulting in her departure from Roc Nation, Mariah took to Twitter on Monday to finally set the record straight. Not to mention remind us what a total freakin' bop "Heartbreaker" is in the process!
TRAVIS SCOTT AND SZA WILL PERFORM "LOVE GALORE" ONE LAST TIME
Of courseeeee. 1 last time, a couple more times !!!! When and where? We got the fest coming soon Love galore and Good dayzzzz. https://t.co/XyYBpZORZ8

— TRAVIS SCOTT (@trvisXX) June 4, 2021
THE POWER OF TWITTER, PEOPLE! Can you believe we're actually going to get to hear SZA and Travis Scott perform "Love Galore" together one last time thanks to this dumbass bird app? Now to get my hands on some Astroworld Festival tickets and RAGE!
AAHHH PERIADDD!!!count me INN for the fest for all the things!!! I BEEN wanted to play astro ! iss WAY PAST time ! https://t.co/ZdZcEtw0UW

— SZA (@sza) June 4, 2021
TAYLOR SWIFT CELEBRATES EVERMORE RETURNING TO #1
This one hit me hard. I'm so in my feelings (more so than usual!) over what you all did here for evermore. Blown away by how much you care, and how long we've been caring about each other. Love you, so very much. https://t.co/E920qQg9vc

— Taylor Swift (@taylorswift13) June 6, 2021
Every Swiftie currently trying to work out what the four heart emojis signify (1989 (Taylor's Version) is coming?):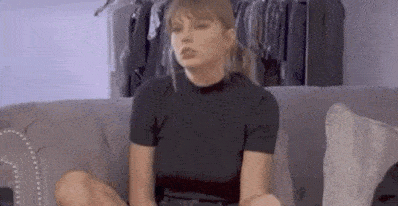 HALSEY IS GIVING OFF MOM ENERGY
Step 1 of becoming a mom is leaving that awkward amount of space where I just stare at the beginning of selfie videos.

— h (@halsey) June 3, 2021
With each and every passing day, Halsey is giving off more and more mom energy, and, honestly? I'm here for it! Ashley Nicolette Frangipane is absolutely about to give us the most iconic, legendary MILF era. P.S. If "tell me your pregnant without telling me your pregnant" was a tweet, LOL:
I put shoes on by myself today and they were cowboy boots. Small victories.

— h (@halsey) June 5, 2021
RIHANNA IS A BAD BITCH IN SAVAGE X FENTY
been 3 mins of thinking of a caption...
I ain't got shit to say pic.twitter.com/OYK6gqedQH

— Rihanna (@rihanna) June 2, 2021
That moment when you forgive Rihanna for five years of makeup tutorials, lingerie collections, and absolutely no new music, because damn. The Barbadian artist is looking like a total bad bitch in this Savage X Fenty set. A$AP Rocky is one lucky, lucky, lucky man!
hello Rihanna

— maia (@mxmtoon) June 2, 2021
H.E.R. COVERED A MILEY CYRUS CLASSIC
IYKYK @MileyCyrus pic.twitter.com/XzjjECk1jC

— H.E.R. (@HERMusicx) June 4, 2021
Considering the fact I spent the best part of my teenage years singing this Miley Cyrus classic into my hairbrush, this tweet from H.E.R. hit different. I'm surely not the only one who genuinely wants a full cover? Or, even better, a collaboration with Miley *hyperventilates*?
I LoVe EvErYthInG aBoUt ThIs & YOU! @HERMusicx https://t.co/rpyhE7ZQOM

— Miley Ray Cyrus (@MileyCyrus) June 4, 2021
LIL NAS X REMINDS US TO NEVER GIVE UP ON OUR DREAMS
this is your sign to keep going pic.twitter.com/3IyOFmA5hB

— nope (@LilNasX) June 4, 2021
"You know what that is? GROWTH!" Seriously, though, it doesn't get much more inspirational than this. Lil Nas X really went from being a rapper working in Taco Bell to one of the biggest music stars on the planet in under three years. Never give up on your dreams, people!
SAINT JOSHUA HIT 1,000 FOLLOWERS ON SPOTIFY
doubled in just over a week pic.twitter.com/P6KCEEXiyK

— saint joshua (@saintjoshua_) June 6, 2021
Speaking of never giving up on your dreams, We Are: The Guard favorite Saint Joshua recently hit 1,000 followers on Spotify and we couldn't be more proud! If you're yet to check out his songs "I Like" and "Love Is...," then trust me, stop everything you're doing and go and listen IMMEDIATELY! Oh, and give him a follow while you're at it?
-
Follow We Are: The Guard on Twitter for more! x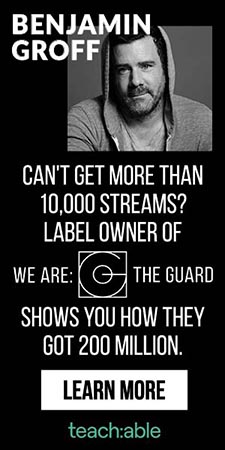 Jess Grant is a frustrated writer hailing from London, England. When she isn't tasked with disentangling her thoughts from her brain and putting them on paper, Jess can generally be found listening to The Beatles, or cooking vegetarian food.