10 TWITTER MOMENTS: MEGAN THEE STALLION'S DOG DOES THE CANDY CHALLENGE
This week on Music Twitter has been...a lot. From Lana Del Rey and Doja Cat getting issued their Cancellation Cards, to the return of X Æ A-12 (apologies, X Æ A-XII) memes in earnest, it's been nothing short of an exhausting seven days on the bird app. And, yet, on I scroll, because like I told you: I'm a messy b*tch who lives for drama. Without further ado, then, let's check in with this week's edition of We Are: The Guard's 10 Twitter Moments, featuring Megan Thee Stallion, Marshmello, Lady Gaga, and more unproblematic* faves.
*I think?
-
MEGAN THEE STALLION'S DOG DOES THE CANDY CHALLENGE
If "Tuh" was a dog he knew it was a set up lmao #peanutbutterchallenge pic.twitter.com/EZQgumtysp

— HOT GIRL MEG (@theestallion) May 25, 2020
STORMI, WHO? No, really – this has to be the funniest attempt at the candy (or, in Megan Thee Stallion's case, peanut butter) challenge I've seen to date. Foe was like: "I ain't waitin' for NUTHIN'!" LMAO!
He said," this what you woke me up for?" pic.twitter.com/fG8P6mqetY

— Saint Papi (@call_ontyron3) May 25, 2020
MARSHMELLO REVEALS HIS TRUE IDENTITY TO HIS FRIENDS
— marshmello (@marshmellomusic) May 23, 2020
Marshmello and Friends? NAME A MORE AMBITIOUS CROSSOVER EVENT! Does this also mean Marshmello was the father of Rachel's baby this whole time? (Fun fact: "The One With the Red Sweater" is genuinely my favorite episode of Friends.)
LADY GAGA AND ARIANA GRANDE ARE P*P DESTROYERS
Rain is stored in the boobs. @ArianaGrande pic.twitter.com/Hj303Mccx3

— Lady Gaga (@ladygaga) May 25, 2020
Erm, what am I looking at here? Actually, who even cares? I'm sold! ALEXA, PLAY "RAIN ON ME" BY LADY GAGA AND ARIANA GRANDE...IMMEDIATELY!
— Ariana Grande (@ArianaGrande) May 22, 2020
TYLER, THE CREATOR FINALLY LEARNED TO DO A WHEELIE
ecstatic, yes. i can wheelie now i learned yesterday. finally. the peddlers - on a clear day.

— Tyler, The Creator (@tylerthecreator) May 24, 2020
Tyler, the Creator and his bike are literally relationship goals. Seriously, though – IS THERE ANYTHING THIS MAN CAN'T DO?
— adriana 6 (@chIorine) May 24, 2020
DUA LIPA DEBUTS HER LATEST LOCKDOWN LOCKS
— DUA LIPA (@DUALIPA) May 26, 2020
There's a lot of people doing questionable things to their hair in quarantine (see: Dillon Francis), but not Dua Lipa. Her lockdown locks have been consistently stylish as hell, and this latest color is no exception. Right, Anne-Marie?
So good

— ANNE-MARIE (@AnneMarie) May 26, 2020
CARDI B JUST SHARED THE CUTEST PICTURE OF OFFSET AND KULTURE
Deadass look alike here pic.twitter.com/9BNiXJd9ry

— iamcardib (@iamcardib) May 22, 2020
THE POWER GENES JUMPED OUT! Jokes aside – since when did Kulture get so big? It feels like only yesterday Cardi B was unveiling her pregnant belly on SNL? TIME IS GOING TOO FAST! *Cries*
Most deff https://t.co/mZqq6vFJ4V

— iamcardib (@iamcardib) May 22, 2020
RICO NASTY HAS AN IMPORTANT PSA
Please continue to wear ur masks ! Please please please please !!!!! This shit is not over y'all omg ... like I know y'all want the apocalypse so bad but ... can u not

— TACOBELLA (@Rico_nastyy) May 26, 2020
NOTHING BUT RESPECT FOR MY PRESIDENT!
HALSEY FRACTURED HER ANKLE WHILE LOADING HER DISHWASHER
I tripped over the open dishwasher door cause the kitchen floor was wet when I was loading the dishes and slammed my ankle bone into the metal and fractured it hahaha https://t.co/v5YMmsLRVv

— h (@halsey) May 21, 2020
Okay, so – I'm ridiculously clumsy, but I'm pretty sure I'm not "fracturing my ankle while loading my dishwasher" clumsy. Why is it, though, this incident only makes me love Halsey more? WE STAN AN ACCIDENT PRONE QUEEN!
I was doing okay till I broke 2 toes on the other foot. So now I have a cast on left foot and 2 broken toes on right foot. Waddling like a penguin. https://t.co/LYPcXYskcu

— h (@halsey) May 23, 2020
MILEY CYRUS IS ALL ABOUT THE MULLET
The mullet is officially back when '08 Miley says so..... perioTTTTT pic.twitter.com/D8FaEK2KWB

— Miley Ray Cyrus (@MileyCyrus) May 24, 2020
As much as I'm loving Miley Cyrus embracing the mullet, can we be completely honest here? There's one guy and one guy only we have to thank for bringing this hairstyle back with full force.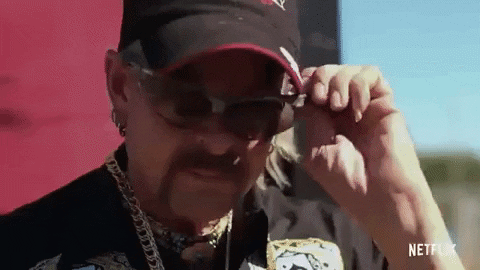 LAUREN MAYBERRY OF CHVRCHES IS THE BEST CAT MOM EVER
Got caught singing to the cats (half sarcastic, half deadly serious) while I was making them dinner. I've cracked. Have a nice weekend pic.twitter.com/mjzs8jE9tw

— Lauren Mayberry (@laurenevemay) May 23, 2020
THAT VOCAL RANGE, THOUGH? Céline Dion could never! I'm going to need a proper cover of this on the next CHVRCHES album!
P.S. Best cat mom ever, much?
-
Why not follow We Are: The Guard on Twitter for more? x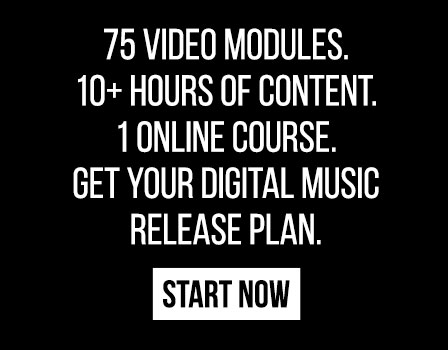 Jess Grant is a frustrated writer hailing from London, England. When she isn't tasked with disentangling her thoughts from her brain and putting them on paper, Jess can generally be found listening to The Beatles, or cooking vegetarian food.