10 TWITTER MOMENTS: MILEY CYRUS MARKS 11 YEARS OF HITTING THE BONG
Hi, Twitterheads! How are you? How are your Christmas preparations coming along? Have you managed to start your gift shopping yet? Anyways! If you're looking to take a break from all of the furious Etsy scrolling, then I'm pleased to tell you you're in the right place. Jack Dorsey may be stepping down as Twitter CEO, but the team and I are as committed as ever to bringing you all of the juiciest musical tweets. Check out the latest edition of We Are: The Guard's 10 Twitter Moments, featuring Miley Cyrus, Dionne Warwick, Harry Styles, and lots more below!
-
MILEY CYRUS MARKS 11 YEARS OF HITTING THE BONG
11 years ago.

Can we petition for a national holiday? pic.twitter.com/69pzqnIMHI

— Miley Ray Cyrus (@MileyCyrus) November 29, 2021
OMG! TMZ leaking footage of former Disney Princess Miley Cyrus taking a salvia hit was a moment! A cultural reset! An event of truly historic proportions! Miley is totally right – why hasn't this been made a national holiday? 420 quite literally has nothing on Hannah Bongtana!
LEGEND
pic.twitter.com/P8H7AnLGt1

— junior☽︎☾︎ (@juuininho) November 29, 2021
DIONNE WARWICK IS THE TWITTER CEO WE DESERVE
Yes, @jack. I am prepared to accept your offer (I assume it is on it's way to me) to become the new CEO of Twitter.

— Dionne Warwick (@dionnewarwick) November 29, 2021
From the Queen of Twitter to CEO of Twitter? I'm not sure if that's a promotion or demotion, but regardless, I can't think of anyone better to replace Jack Dorsey as the Head of Twitter than Dionne Warwick. Just promise us you'll finally give us an edit button, Dionne?
I believe that Queen and CEO of Twitter has a nice ring to it. I'll combine the two. https://t.co/LINm0RWmNI

— Dionne Warwick (@dionnewarwick) November 29, 2021
HARRY STYLES BRINGS LOVE ON TOUR TO A CLOSE
To the fans, and everyone who came to see these shows, I thank you. You made them everything they were, and I've never felt so genuinely supported. I can't say it enough, you're unbelievable.

— Harry Styles. (@Harry_Styles) November 30, 2021
Can you believe Love on Tour is over already? It feels like only yesterday Harry Styles was kicking off his North American dates in Las Vegas. I'm going to miss the iconic outfits and footage of Olivia Wilde dancing along to One Direction songs so much. THE END OF AN ERA!
This tour felt like the celebration of coming back together. I won't ever forget it. Thank you all so much for the love, I'll see you very soon. Treat people with kindness. Goodbye for now. I love you all. H

— Harry Styles. (@Harry_Styles) November 30, 2021
BTS PAYS TRIBUTE TO LOUIS VUITTON DESIGNER VIRGIL ABLOH
RIP Virgil Abloh , you will be missed.
It was an honor to work with you. A true creative genius.

— 방탄소년단 (@BTS_twt) November 28, 2021
Virgil Abloh's death came as a massive shock last weekend, with artists from around the world heading to Twitter to pay their respects. Louis Vuitton brand ambassadors BTS was among those remembering the fashion visionary, who died from cancer aged 41 on Sunday. RIP to a King!
— Bruno Mars (@BrunoMars) November 28, 2021
MEGAN THEE STALLION HAD THE BEST THANKSGIVING PLATE
Thanksgiving was fun pic.twitter.com/g5SF27OcZH

— TINA SNOW (@theestallion) November 27, 2021
Now that's what you call a Thanksgiving plate, Megan Thee Stallion! No, really – that mac and cheese and those collard greens got me feeling some type of way! Oh, and can we talk about how freaking cute Megan's furbabies Foe and Oneita are looking in their matching denim outfits?
ONEITA IS A MODEL omg meg she ate you up and stole your spotlight pic.twitter.com/KxakiFvqq4

— (@sadhotgirI) November 27, 2021
CARDI B REMINDS US WHY KULTURE IS A FASHION ICON
Drip pic.twitter.com/dX1XRYKKJs

— Cardi B (@iamcardib) November 29, 2021
That moment when a three-year-old is working an outfit worth more than the entire contents of your bank account. LMAO! Jokes aside – Kulture is really out here living the life of a fashion icon, huh? I mean – that pose? That pout? EVERYTHING! P.S. Who wants to buy me that bag?
this is so cute pic.twitter.com/cBhJN5dmw4

— azi (@azvilm) November 29, 2021
CHARLI XCX HAD A WARDROBE MALFUNCTION DURING THE ARIAS
congrats ! pic.twitter.com/8yGbUOxsUw

— Charli (@charli_xcx) November 28, 2021
LMAO! Not Charli XCX having a nip slip while presenting an ARIA Award to The Kid LAROI and Justin Bieber on Australian television? As a fan of spaghetti-strap dresses, I can confirm the struggle is real. Charli deals with her wardrobe malfunction like a total trooper, of course!
Truly your Janet era

— ཌབསཕངད (@bodyofmyown) November 28, 2021
ARIANA GRANDE IS THE BEST JUDGE IN THE HISTORY OF THE VOICE
is everything ok https://t.co/Qx4iOiobuq

— Ariana Grande (@ArianaGrande) November 30, 2021
It's Ariana Grande being the kindest, sweetest, and most passionate Voice judge in television history for me? Can I also talk about how much I'm totally living for Ariana and Blake Shelton's friendship? Those two need to be given their own reality show, already! P.S. GO #TEAMARIANA!
. @NBCTheVoice @speaknowsasha @hollyforbes https://t.co/OCRxznIOv8 pic.twitter.com/dC9U6vIo4O

— Ariana Grande (@ArianaGrande) November 30, 2021
LIZZO WENT TO SEE HER BFFS BTS AT SOFI STADIUM
Thank you BTS pic.twitter.com/MFpiJQrj1V

— ALL THE RUMORS ARE TRUE (@lizzo) November 28, 2021
It was only last week Lizzo was living her best life at the Harry Styles show, and on Saturday, the "Rumors" singer was back on her bullshit at the BTS concert at SoFi Stadium in Los Angeles. The Korean spin on the "Bye, bitch!" meme at the end of this video, though?
Timelapse- beautiful pic.twitter.com/8vMeoaw5vM

— ALL THE RUMORS ARE TRUE (@lizzo) November 28, 2021
LIL NAS X IS A WHOLE MOOD THIS DECEMBER 1ST
— MONTERO (@LilNasX) November 27, 2021
Erm, me the minute it turned December 1st, much?
'Tis the season! pic.twitter.com/pTAKFWwGxW

— Mariah Carey (@MariahCarey) November 27, 2021
-
Follow We Are: The Guard on Twitter for lots more musical goodness! xo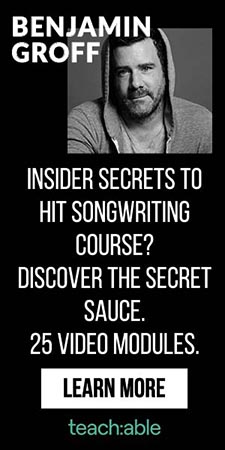 Jess Grant is a frustrated writer hailing from London, England. When she isn't tasked with disentangling her thoughts from her brain and putting them on paper, Jess can generally be found listening to The Beatles, or cooking vegetarian food.