10 TWITTER MOMENTS: MILEY CYRUS RESPONDS TO CHEATING RUMORS
It was the VMAs on Monday, which means that I pretty much spent the whole night pulled up in front of my Twitter feed like: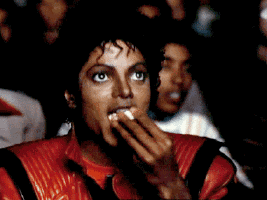 No, really, watching the hate roll in online was far was more entertaining than anything that went down in Prudential Center that evening. The VMAs wasn't the only topic trending on social media this week, however, as we're about to find out in the latest edition of We Are: The Guard's 10 Twitter Moments. Grab another batch of popcorn, then, as it's time to check out the following 280-character highlights from Miley Cyrus, Post Malone, Lil Nas X, The Weeknd, Halsey, and more!
-
MILEY CYRUS RESPONDS TO CHEATING RUMORS
I can accept that the life I've chosen means I must live completely open and transparent with my fans who I love, and the public, 100% of the time. What I cannot accept is being told I'm lying to cover up a crime I haven't committed. I have nothing to hide.

— Miley Ray Cyrus (@MileyCyrus) August 22, 2019
Miley Cyrus finally puts the Liam Hemsworth cheating rumors to bed in this quite frankly iconic thread posted to Twitter on Thursday. I can't post the whole thing here, but I definitely recommend that you read through it if you get five minutes as GIRL! GOES! OFF!
POST MALONE ANNOUNCES NEW ALBUM
sept 6:))

— Posty (@PostMalone) 26 August 2019
POST MALONE IS BACK, BABY! Just one day after closing out the legendary Leeds Festival alongside Twenty One Pilots, Posty took to Twitter on Monday to confirm that his new album Hollywood's Bleeding will be dropping September 6th. Sad Boy Autumn is about to be litty!
Hollywood's Bleeding

— Posty (@PostMalone) 26 August 2019
MISSY ELLIOTT REUNITES WITH ALYSON STONER AT THE VMAS
.@AlysonStoner it's been 17 years since we did Work IT and over the years people always ask me where is that lil girl from your video "Work It so I couldn't of done this vma performance without you there! Love you thank you so much https://t.co/nT0qtRe1Mi

— Missy Elliott (@MissyElliott) 27 August 2019
Missy Elliott bringing out Alyson Stoner during "Work It" was no doubt the most legendary moment of Monday night's VMAs! Did anyone else want to be Alyson sooo bad when they were growing up?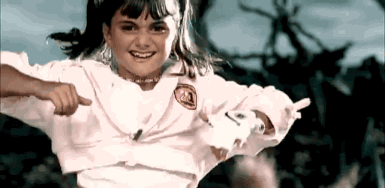 DILLON FRANCIS DOES AMSTERDAM
Had to get the shot pic.twitter.com/5yoEXnUh61

— Dillon Francis (@DillonFrancis) August 26, 2019
LMAO! Now, THIS is the kind of content that I like to see on my Twitter feed! Just make sure that you watch right to the end for the ultimate plot twist!
QUEEN CHER AND PRINCESS KACEY MUSGRAVES
...@cher on my birthday = pic.twitter.com/2coTQ2bVXf

— K A C E Y M U S G R A V E S (@KaceyMusgraves) August 22, 2019
THIS IS WAY TOO MUCH ROYALTY FOR ONE PHOTO!
P.S. COLLAB!
LIL NAS X FEATURING JOE JONAS
imma let u on panini don't worry https://t.co/4RbMe3rc6n

— nope (@LilNasX) August 27, 2019
As much as I'm here for Joe Jonas jumping on a remix of Lil Nas X's "Panini," Gordon Ramsay still gets priority.
— J O E J O N A S (@joejonas) August 27, 2019
LIZZO TO CAMEO IN LIZZIE MCGUIRE?
Lemme get a cameo https://t.co/5oKAG5wIWI

— |L I Z Z O| (@lizzo) August 24, 2019
Just when I thought that I couldn't get any more excited about the return of Lizzie McGuire... THIS! HAS! TO! HAPPEN!
Ummmmm duh! Hired! Animated Lizzie might explode! Saw you in Brooklyn DEAD

— Hilary Duff (@HilaryDuff) August 24, 2019
THE WEEKND TEASES NEW MUSIC
testing pic.twitter.com/oesFvmIffu

— The Weeknd (@theweeknd) August 24, 2019
UGH! Can The Weeknd be any more of a tease? Come on, Abel, at least give us a single or SOMETHING! The stans are starving out here!
HALSEY WASN'T IGNORING SHAWN MENDES AT THE VMAS
can everyone stop saying I was checking my phone during Shawn's performance I was texting my mom to make sure she was ok in the audience!!!!!! (and also I was dancing!!!!)

— h (@halsey) August 27, 2019
Halsey texting during the Shawn Mendes performance at the VMAs on Monday night was honestly such a mood. Just admit that you were messaging the BTS group chat, though, Ashley. #PurpleCarpet
WE MUST PROTECT ELOHIM AT ALL COSTS
something light in a weird world pic.twitter.com/J1OEM64Qkw

— ELHIMBRAINDEAD (@elohimmusic) August 26, 2019
My crops are thriving, my grades are up, and my acne is clear, and it's all thanks to these photos of Elohim scuba diving while on vacation. WHAT DID WE DO TO DESERVE THAT SMILE?
-
Don't forget to follow We Are: The Guard on Twitter for more! x
Jess Grant is a frustrated writer hailing from London, England. When she isn't tasked with disentangling her thoughts from her brain and putting them on paper, Jess can generally be found listening to The Beatles, or cooking vegetarian food.