10 TWITTER MOMENTS: MILEY CYRUS SHARES BEHIND-THE-SCENE WEDDING PHOTOS
I'll be honest, pretty much the only reason why I use social media these days is for the celebs. Like, I don't CARE that my friend-who-I-haven't-seen-since-high school's kid took their first steps yesterday. BIG DEAL. Inject all of the videos of Kulture saying "mama" to Cardi B and Offset into my veins, however. Let's face it, celebs are just like us, but 1,000 times better, which is why we take it upon ourselves here at We Are: The Guard to bring you all of their best social media moments in the form of our weekly Twitter and Instagram columns. Join the team and I as we attempt to overcome the Hump Day Slump, then, with yet another edition of 10 Twitter Moments, featuring Miley Cyrus, Ariana Grande, Katy Perry, and more.
-
MILEY CYRUS SHARES BEHIND-THE-SCENE WEDDING PHOTOS
Best part of bein the bride ..... skippin the buffet lines ! Mood forever with @noahcyrus @brandicyrus #VeganWedding #HotNonViolentAnimalLovingHusbandsAreHottest pic.twitter.com/Lz4VlZMMj7

— Miley Ray Cyrus (@MileyCyrus) 18 February 2019
Everything about Miley Cyrus and Liam Hemsworth's wedding was goals, right down to the vegan catering. Who needs a first dance when you can have first dibs on the buffet table?! P.S. Noah wore a BEANIE?!
ARIANA GRANDE WANTS TO KNOW WHAT SOUP YOU ARE
guys we're at dinner discussing what soups we'd be if we were soups and everyone knows what soup they'd be immediately and each answer is so different and specific so now i ask u.... if u were a soup .... with which soup do u identify ?

— Ariana Grande (@ArianaGrande) February 16, 2019
So, having thought long and hard about this very important question, I've decided that I'm a hot-and-spicy ramen-noodle soup. What can I say?! I'm a fiery character who packs a punch and leaves a tingle on the tongue... Nina Nesbitt wins with her response, though:
onion cause I make people cry https://t.co/KeToMaNkEv

— Nina Nesbitt (@ninanesbitt) February 16, 2019
CLEAN BANDIT ARE CHUCK-E.-CHEESE'S TRUTHERS
When you get to Chucky Cheese and all the slices are different sizes pic.twitter.com/GM4bqcvSX6

— Clean Bandit (@cleanbandit) 16 February 2019
And I thought that Juicy J had been watching too many Shane Dawson videos! Jokes aside, I genuinely haven't stopped thinking about the whole Chuck E. Cheese's pizza-recycling conspiracy theory ever since I watched Shane's documentary... My entire childhood suddenly feels like a lie!
memories pic.twitter.com/1D10CCAUkZ

— Shane Dawson (@shanedawson) 12 February 2019
CARDI B IS THE QUEEN OF TMI
First time I drank Horchata in LA I automatically knew that the flavor of the drink describe my pussy juice! Please me baby!

— iamcardib (@iamcardib) 18 February 2019
Belcalis...I...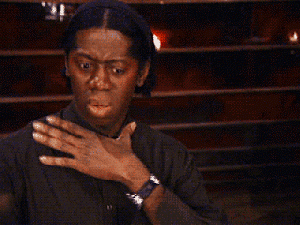 BLINK-182'S MARK HOPPUS IS A DAD-JOKE EXTRAORDINAIRE
Bikes are just acoustic motorcycles.

I wrote this completely original tweet that no one has tweeted before.

— mark hoppus. (@markhoppus) February 15, 2019
It's good to know that everyone's favorite early-aughts skate-punk bassist Mark Hoppus has "still got it" in the dad-joke department! And here's me thinking that he'd comically peaked with the "All the Small Things" video! (In all seriousness, Mark's Twitter feed is consistently hilarious and I highly recommend that you follow him.)
JAPANESE BREAKFAST DOESN'T NEED YOUR ADVICE, THANK YOU VERY MUCH
*rerecords album* pic.twitter.com/BZrulVmULy

— Japanese Breakfast (@Jbrekkie) February 15, 2019
And this week in "Mediocre Man in a Gibson T-Shirt Knows Best." Honestly, it's beyond depressing how many female artists are replying to this post saying that they've had similar experiences to J-Brekkie. Keep your unsolicited advice to yourselves, a-holes! (Oh, and "Till Death" is a masterpiece!
same pic.twitter.com/6uHTnarA02

— MOTHICA (@dearmothica) February 15, 2019
KATY PERRY AND DUA LIPA SHARE THE LOVE
also your abs on your wax figure are goals. Thanks and goodnight https://t.co/7FgfUMdIR8

— KATY PERRY (@katyperry) 18 February 2019
The abs on Dua Lipa's Madame Tussauds wax figure > Zedd and Katy Perry's "365." Don't @ me.
Last night at the unveiling of my @MadameTussauds wax figure!! So surreal. Thank you to all the lovely fans for coming down. Felt like i needed a dose of my London babies... missing you all so much pic.twitter.com/lydn0pGtV7

— DUA LIPA (@DUALIPA) 16 February 2019
LANA DEL REY IS A CRYPTIC ICON
How someone does one thing is how they do everything

— Lana Del Rey (@LanaDelRey) February 19, 2019
Lana Del Rey: *Tweets anything*
Me: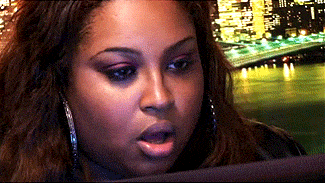 KACEY MUSGRAVES IS WRITING A MUSICAL
"Everyone's Still Annoying" - The Musical - featuring such hits as "Brags Disguised by Humility" and "Had to Unfollow"

— K A C E Y M U S G R A V E S (@KaceyMusgraves) February 19, 2019
So, not content with having won the Grammy Award for Album of the Year, Kacey Musgraves is apparently also setting her sights on the Tony Award for Best Musical. This girl is officially on her way to an EGOT faster than you can say "Barbara Streisand." P.S. May I also suggest the song title "Stop Posting Photos of Your Lunch, Nobody Cares?!"
"WEIRD AL" YANKOVIC > KENNY G
— Al Yankovic (@alyankovic) February 15, 2019
Now THIS is my kind of Valentine's Day surprise! Why have Kenny G when you can have "Weird Al" Yankovic?! Maybe take note for next year, Kanye?! (By the way, has anyone actually seen "Weird Al" and Kenny in the same room together?! CONSPIRACY!)
NO BIG DEAL KENNY G IN MY LIVING ROOM!!! Happy Valentines Day pic.twitter.com/A1GD0UlEwu

— Kim Kardashian West (@KimKardashian) February 14, 2019
-
Follow We Are: The Guard on Twitter for more! x
Jess Grant is a frustrated writer hailing from London, England. When she isn't tasked with disentangling her thoughts from her brain and putting them on paper, Jess can generally be found listening to The Beatles, or cooking vegetarian food.