10 TWITTER MOMENTS: NICKI MINAJ INTRODUCES PAPA BEAR
We're not even a week into January, and already I can see Twitter has come together in collective rage at its first main character of 2021: Bean Dad. I'm not even going to bother to explain the story behind it (you can read more about it here if you really, really want to), but it's good to know the holiday spirit hasn't yet dampened our ability to get Very Mad™ while screaming into the digital void. HAPPY NEW YEAR, EVERYONE! Check out this week's dose of We Are: The Guard's 10 Twitter Moments, featuring Nicki Minaj, Lil Nas X, Cardi B, and plenty of others!
Thanks for sending. I am not reading all of that (Bean Dad). However, it looks like nonsense.

— Dionne Warwick (@dionnewarwick) January 3, 2021
-
NICKI MINAJ INTRODUCES PAPA BEAR
#PapaBear pic.twitter.com/LpfHEa3mLo

— Mrs. Petty (@NICKIMINAJ) January 2, 2021
OMG! Those cheeks, though? I can't breathe! Papa Bear really is the cutest! I'm such a proud auntie!
LIL NAS X WELCOMES 2001
WE MADE IT YALL!!

WELCOME TO
┏━━┓┏━━┓┏━━┓┏┓
┗━┓┃┃┏┓┃┃┏┓┃┃┃
┏━┛┃┃┃┃┃┃┃┃┃┃┃
┃┏━┛┃┃┃┃┃┃┃┃┃┃
┃┗━┓┃┗┛┃┃┗┛┃┃┃
┗━━┛┗━━┛┗━━┛┗┛

— nope (@LilNasX) January 1, 2021
HAPPY NEW YEAR, Y'ALL! Exclusive footage of me making 2001 my b*tch: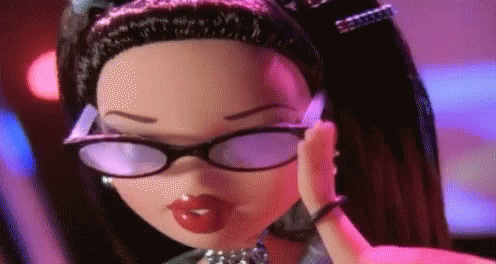 CARDI B IS COMING FOR PEPPA PIG
My baby been watching peppa pig and now Everytime she sees a wetpuddle she wants to stomp on top of it That shit gets me so tight ! FuCkin up her uggs......Deum you peppa pig ...COUNT YOUR FUCKIN DAYS!

— iamcardib (@iamcardib) December 28, 2020
First Cardi B came for the charger thief, then she came for Peppa Pig. This isn't the Twitter beef (Twitter bacon?) I was expecting this 2021.
Soooo bute lols https://t.co/gYmSiEUlOB

— iamcardib (@iamcardib) December 29, 2020
TRAVIS SCOTT MISSES THE RAGE
Mannnnn I misss the STAGEEEEEEE Daaaaaaa Raggggeeee !!!!!

— TRAVIS SCOTT (@trvisXX) January 3, 2021
Nobody:
Me: Raging with Travis Scott after getting the COVID-19 vaccine.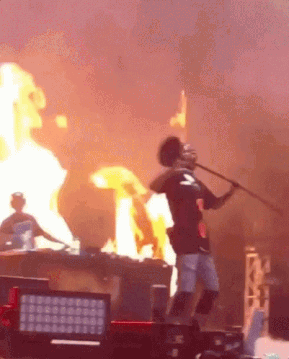 SHAMIR IS THE QUEEN'S GAMBIT
My new years eye look was inspired by queens gambit cuz duh pic.twitter.com/u8r53mDyhm

— Shamir (@ShamirBailey) January 2, 2021
OMG! Can we all agree this eye makeup is nothing short of iconic? Drop the YouTube tutorial, Shamir! Beth Harmon is quaking!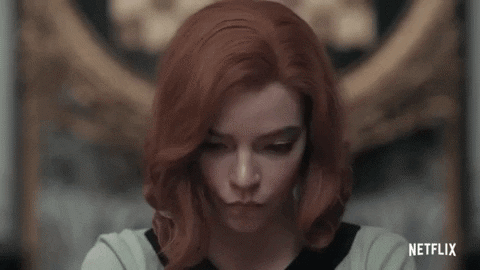 RIHANNA IS APPLYING THE PRESSURE
new year's resolution:
apply the pressure pic.twitter.com/oK37YUN7EO

— Rihanna (@rihanna) January 1, 2021
STEP ON OUR NECKS, RIHANNA! Jokes aside, can The Navy go ahead and assume Apply the Pressure is the title of R9?
DIONNE WARWICK IS A WHOLESOME AUNTIE
I am everyone's Auntie.

— Dionne Warwick (@dionnewarwick) January 2, 2021
Just a reminder Dionne Warwick discovering Twitter was the best thing to happen in 2020. We must protect her at all costs *cries*.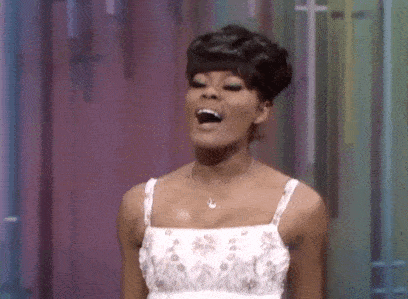 JACOB COLLIER IS A TALENTED GENIUS
HAPPY 2021!!! pic.twitter.com/C3sPQQoHtz

— Jacob Collier (@jacobcollier) January 1, 2021
Jacob Collier is the kind of person who makes me want to quit everything and eat Cheetos all day. I mean, HOW IS HE SO TALENTED?
P.S. Remember this one?
America, you know what to do. #VoteHimOut pic.twitter.com/DyCqIepGFS

— Jacob Collier (@jacobcollier) September 24, 2020
SZA WOULD LIKE TO BE YOUR FRIEND
I want better friendships 2021 so imma be a better friend.

— SZA (@sza) December 29, 2020
This, this, and this. SZA has no time for fake, toxic friends in 2021, and, honestly? Same. Just remember: Change starts from within!
Don't stop just keep GOING !!! My only tip 2021

— SZA (@sza) January 3, 2021
ARLO PARKS OFFERS US WORDS OF COMFORT
It's 2021 and I'm quite simply proud of us for making it. Stay safe, you do not need to be excellent or instantly productive. Be patient with yourselves and I hope your dreams come true. pic.twitter.com/nSZHjLKxnf

— Arlo Parks (@arloparks) January 1, 2021
Concluding with some reassuring words of comfort from We Are: The Guard favorite Arlo Parks. What did we do to deserve you, Arlo?
-
Follow We Are: The Guard on Twitter for more! x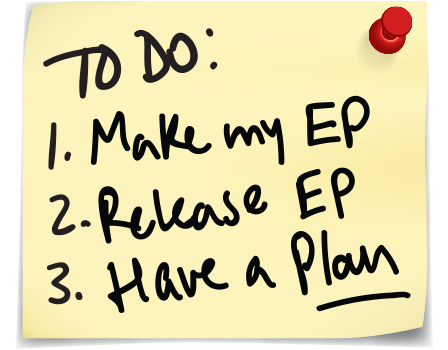 Jess Grant is a frustrated writer hailing from London, England. When she isn't tasked with disentangling her thoughts from her brain and putting them on paper, Jess can generally be found listening to The Beatles, or cooking vegetarian food.