10 TWITTER MOMENTS: NICKI MINAJ REMINDS THE BARBS SHE ISN'T THE QUEEN OF ENGLAND
Photo by Nicki Minaj
Things are feeling kind of heavy right now, and let's face it, most of us could do with an escape. While a lot of people have a lot of negative thoughts on social media, sometimes it's nice to be able to distract ourselves with dumb memes and viral videos. That's not to suggest we shouldn't stay informed about the events going on around us, but occasionally, it's necessary to switch off from the round-the-clock doom. On that note, check out the latest dose of We Are: The Guard's 10 Twitter Moments, featuring Nicki Minaj, Rihanna, The Weeknd, and more!
-
NICKI MINAJ REMINDS THE BARBS SHE ISN'T THE QUEEN OF ENGLAND
— Nicki Minaj (@NICKIMINAJ) February 21, 2022
Not the Barbs thinking it was Nicki Minaj instead of Queen Elizabeth getting COVID-19? I'M SCREAMINGGG! I mean – Nicki does a damn good English accent, don't get me wrong. LMAOOO! Anyways, between The Actual Queen and Justin Bieber testing positive on the same day, can we finally admit this pandemic is far from over?
God save THE QUEEN.

Sending my love & respect to The Queen & her palace.

Wishing you a speedy recovery.

— Nicki & The Barbz

— Nicki Minaj (@NICKIMINAJ) February 21, 2022
RIHANNA KEEPS THE PREGNANCY CONTENT COMING
me carrying around all my secrets pic.twitter.com/69vobB1ppl

— Rihanna (@rihanna) February 17, 2022
It's the way Rihanna has become a Twitter Queen ever since announcing her pregnancy for me? I swear RiRi hasn't posted this much on social media in years! Keep it coming, I say! Oh, and while we're here, can we talk about the fact Rihanna and A$AP Rocky had the cutest Valentine's Day of all time? I WANT A BOUQUET OF LEGO FLOWERS!
nerdz. pic.twitter.com/3vAz2TOB34

— Rihanna (@rihanna) February 16, 2022
THE WEEKND'S PARENTS SENT HIM THE MOST ADORABLE BIRTHDAY MESSAGE
— The Weeknd (@theweeknd) February 16, 2022
MY FEELINGS!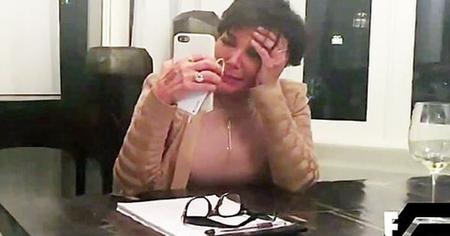 32 and still in purgatory. we're about to enter PHASE 2. pic.twitter.com/MvPCudtZrf

— The Weeknd (@theweeknd) February 16, 2022
RINA SAWAYAMA JOINS FELLOW ICONS AT NEW YORK FASHION WEEK
— RINA SAWAYAMA (@rinasawayama) February 16, 2022
Between collaborating with Charli XCX on "Beg for You" and selling out Terminal 5, Rina Sawayama is really out here living her best life. And I haven't even mentioned her appearance at New York Fashion Week! How many icons can you fit into one photo? Tag yourself – I'm the girl giving the thumbs-up behind Megan Thee Stallion. LMAOOO!
— enzo thorne (@EnzoThorne) February 16, 2022
JACK HARLOW GOT SHOUTED OUT BY KANYE WEST ON INSTAGRAM
This right here…is one of the greatest moments of my entire life…glad y'all all get front row seats to it…suddenly all the hate means nothing…imagine your hero saying this about you…I could cry pic.twitter.com/DIghd00yaq

— Jack Harlow (@jackharlow) February 18, 2022
He recently tweeted no one in his generation can fuck with him, and honestly? I have to agree with Jack Harlow after listening to "Nail Tech." That shit goes hard, and apparently even Kanye West agrees! No matter what you think of Mr. West, you can't deny it doesn't get much higher praise than this! GO OFF, JACK!
— ً mars (@missionarymars) February 18, 2022
CHARLI XCX IS SELLING SOME INTERESTING MERCH THIS CRASH ERA
no but: https://t.co/IlA96wx14X pic.twitter.com/8fYftaIlTN

— Charli (@charli_xcx) February 20, 2022
AND I OOP…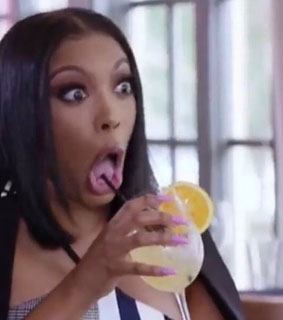 Are you gonna sell urns too

— (@bodyofmyown) February 20, 2022
DOJA CAT IS A MICHELIN STAR CHEF NOW
just cooked this pic.twitter.com/yBTkOv7CHv

— im shy (@DojaCat) February 17, 2022
Firstly, as delicious as this dish looks, this photo definitely needs to come with a trypophobia trigger warning! Secondly, this is a considerable step up from Taco Bell's Mexican Pizza? Thirdly, is there anything Doja Cat can't do at this point? Singing, dancing, cooking? She's a whole-ass triple threat! CHEF ERA, HERE WE COME!
Hi @DojaCat we can Cook together when you wish

— Mauro Colagreco (@maurocolagreco) February 17, 2022
CARDI B IS LOOKING PRETTY IN PINK
Mommy of two pic.twitter.com/yclGIwAWJE

— Cardi B (@iamcardib) February 21, 2022
Cardi B really said: "BITCH, I'M A MOTHER! NO DRAMA!" Jokes aside – I'm very much here for Cardi, Rihanna, and the like making motherhood sexy again! Women are reclaiming their power, and I love, love, love to see it! P.S. Can someone tell me where I can get hold of this adorable pink two-piece? I NEED IT!
you look too damn good

— Chlöe (@ChloeBailey) February 21, 2022
MARIAH CAREY'S KIDS INTERRUPT HER ZOOM CALL
The way my kids wait until the exact moment I get on a conference call to ask me these questions pic.twitter.com/cH7ymUt9Wp

— Mariah Carey (@MariahCarey) February 22, 2022
LMAOOO! Mariah Carey is one of the biggest divas in music, but I love the fact her kids still treat her like every other human being on the planet! Seriously, though – why do children insist on asking the most random questions at the most inappropriate times? Ha! Oh, and I'm going to assume that conference call means MC16 is coming!
and the kid was like: pic.twitter.com/EC3095IEDY

— OLLYPOP (@lzmbily) February 22, 2022
FLORENCE AND THE MACHINE IS COMING FOR HER CROWN
Something's coming pic.twitter.com/2NtR2c3y2c

— florence welch (@florencemachine) February 22, 2022
SHE! IS! BACK!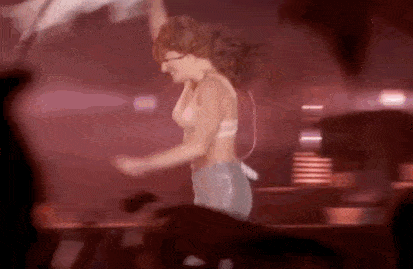 This is giving me vibes of Virginia's Woolf "Orlando" and I'm so IN. pic.twitter.com/0s0jc08avq

— JP (@PrimeOn) February 22, 2022
-
Follow We Are: The Guard on Twitter for more! xo
Sources:
Kris Jenner Meme
Cocktail Meme
Florence and the Machine GIF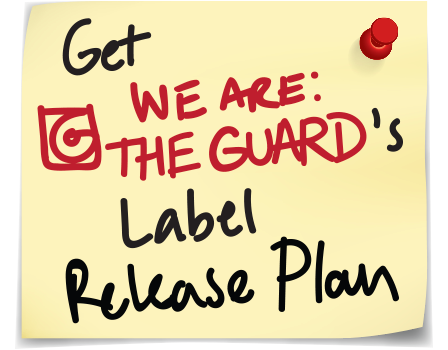 Jess Grant is a frustrated writer hailing from London, England. When she isn't tasked with disentangling her thoughts from her brain and putting them on paper, Jess can generally be found listening to The Beatles, or cooking vegetarian food.