10 TWITTER MOMENTS: SNOOP DOGG HILARIOUSLY TROLLED ELON MUSK
Photo by Snoop Dogg
With Elon Musk's billion-dollar takeover "temporarily on hold," the future of Twitter is once again in doubt. Or is it? Not if a particular rap legend has his way. That isn't all that's been going down on the bird app over the last week, though, as we're about to find out in the latest edition of We Are: The Guard's 10 Twitter Moments, featuring Lizzo, Destiny's Child, Cardi B, and seven other favorites!
-
SNOOP DOGG HILARIOUSLY TROLLED ELON MUSK
May have 2 buy Twitter now.

— Snoop Dogg (@SnoopDogg) May 13, 2022
Twitter was plunged into chaos once more a few days ago when Elon Musk announced he was reconsidering his controversial takeover bid. No need to fear, however, as another investor has since come forward about buying the bird app: A certain Snoop Doggy Dogg. I'm surely not the only one hoping he renames it Twizzle, right? RIGHT?
 

— Elon Musk (@elonmusk) May 15, 2022
LIZZO WISHED ROBERT PATTINSON A HAPPY BIRTHDAY
Happy birthday, Robert Pattinson pic.twitter.com/24xoxLF34Y

— FOLLOW @YITTY (@lizzo) May 13, 2022
The Internet is full of surprises, but this throwback photo of Lizzo and Robert Pattinson awkwardly posing together in a bar gets me every time. Lizzo still hasn't shared the story behind this iconic, legendary pic, and honestly? I hope she never does. The mystery is what makes it. LMAO. BRB, printing this and framing it on my bedroom wall.
Lizzo with a local homeless man - circa 2005. (colourised)

— vi (@featherboaharry) May 13, 2022
DESTINY'S CHILD MADE THEIR SURPRISE RETURN
can you keep up? pic.twitter.com/uMgp74FhNn

— Destiny's Child (@destinyschild) May 16, 2022
Destiny's Child suddenly being active on Twitter? *Miley Cyrus voice* WHAT DOES IT MEAN? WHAT DOES IT MEAN? Okay, so I admit it probably means absolutely nothing, but I'm choosing to believe a new album and a world tour are coming from Beyoncé, Kelly, and Michelle regardless. Can you imagine? The pop girlies must be truly quaking.
EVERYONE STOP!! we are on high alert. i repeat Destiny's Grandchildren™️ are on high alert pic.twitter.com/TsePOFgOc1

— i hate it here (@eniyapendleton) May 16, 2022
CARDI B SHOWCASED HER AMAZING NAPPY-CHANGING SKILLS
Okay girl sooo I just made a whole video Trust me you will get the hang of it! However I do feel like boys are harder to clean,they got more crevices. https://t.co/b2CeTstz1L pic.twitter.com/80PEcWlMIJ

— Cardi B (@iamcardib) May 17, 2022
"Mommy, why are you cleaning the butthole?" "It's a long story." LMAO. Kulture looking at Cardi B like she's been drinking one too many Whipshots is such a mood. Jokes aside, these are some incredibly impressive nappy-changing skills from Belcalis, especially considering the length of those nails. Bring on Cardi's momfluencer YouTube.
She was not playing with you pic.twitter.com/6ekZncsLcv

— CARDILOVELY (@pardywitbacard1) May 17, 2022
REBECCA BLACK'S "FRIDAY" WAS A CULTURAL RESET
— Rebecca Black (@MsRebeccaBlack) May 14, 2022
SHE SAID WHAT SHE SAID.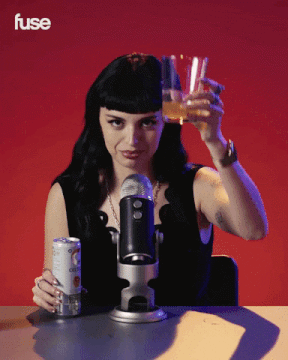 Can't believe they named a day of the week after this song you really did that

— william (@bIoodygalore) May 14, 2022
LIL NAS X FELT LIKE NOT-SO-HUMBLE BRAGGING
just felt like bragging today. y'all be easy. pic.twitter.com/urQ0cObXdk

— MONTERO (@LilNasX) May 15, 2022
"Funny how you said it was the end, yeah/Then I went did it again, yeah." Lil Nas X really did that, huh? Early on in his career, he was constantly called a novelty rapper, but the Georgia act has more than proved the haters and doubters wrong with "INDUSTRY BABY" and MONTERO. And the best thing of all? He's only getting started.
Them: "Lil Nas X is not a rapper."
Lil Nas X: see above.

— Davide (@DavideLNX) May 15, 2022
JAPANESE BREAKFAST EXCITEDLY ANNOUNCED HER SNL DEBUT
Help!!!!!!!! pic.twitter.com/KCgHTwp8rz

— Japanese Breakfast (@Jbrekkie) May 13, 2022
From Zoë Kravitz and Rosalía, to Lizzo and, erm, Lizzo, there have been some incredible hosts and musical guests on SNL over recent weeks. It doesn't get much better than Russian Doll's Natasha Lyonne and Japanese Breakfast, though. My love for these ladies can't be overstated. Excuse me while I book a flight to New York City.
are you telling me kate mckinnon, natasha lyonne and michelle zauner are going to be in the same room in NYC AND I WON'T BE THERE? FML.

— nanz (@nocontextnanz) May 13, 2022
BTS MADE HISTORY AT THE BILLBOARD MUSIC AWARDS
Won for 6 consecutive years! Thank you for listening to our music and your support

The Best is #YetToCome

— (@BTS_twt) May 16, 2022
While they weren't in attendance, BTS still had a massive night at the Billboard Music Awards on Sunday, winning three out of the six categories they were nominated for. That means, with 12 wins overall, the K-pop collective is now the most decorated in the history of the BBMAs. P.S. Shout out to that shameless plug for "Yet To Come." LOL.
I love how they mentioned #YetToCome at the end,, LIKE ITS SO POWERFUL pic.twitter.com/2BLXk2gnQG

— sen⁷ 6.10 (@sugatradamus) May 16, 2022
GRIMES FANGIRLED OVER LANA DEL REY
Lana must be the greatest living lyricist. I simply cannot fathom the quality. Took a few years off and diving back into her catalogue just wow

— () (@Grimezsz) May 17, 2022
Grimes fangirling over Lana Del Rey? This is the kind of Music Twitter content I live and breathe for. And you know what? Grimes is right. Lana is the queen of writing lyrics. From culturally defining moments like "Cola," to sweeping poetic opuses such as "hope is a dangerous thing for a woman like me to have – but i have it," Lana can do it all.
Me and @HANAtruly got arrested by Lana's security team when we toured with her cuz she started playing off to the races and we screamed and cried so loud in the backstage area they thought we were fans who broke into the dressing rooms

— (@Grimezsz) May 17, 2022
JADEN WAS ALL OF US LISTENING TO KENDRICK LAMAR
— Jaden (@jaden) May 13, 2022
It's good to see Jaden has taken time out from talking about the economic and political state of the world to listen to Kendrick Lamar's Mr. Morale & the Big Steppers. It's also good to see I'm not the only one who felt hugely awkward listening to Kendrick and Taylour Paige arguing on "We Cry Together." My parents could quite literally never. LOL.
Yh but Kendrick didn't mention the political and economical state of the world right now!

— young sauce KiDD (@octaane) May 13, 2022
-
Follow We Are: The Guard on Twitter for more! xox
Sources:
Rebecca Black GIF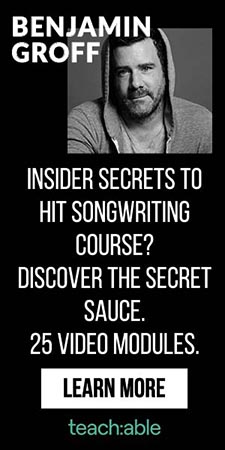 Jess Grant is a frustrated writer hailing from London, England. When she isn't tasked with disentangling her thoughts from her brain and putting them on paper, Jess can generally be found listening to The Beatles, or cooking vegetarian food.