10 TWITTER MOMENTS: TAYLOR SWIFT CALLS OUT GINNY & GEORGIA
Hi, everyone, and thanks for joining me for the latest edition of We Are: The Guard's 10 Twitter Moments! Remember all of those times you've thought to yourself: "I can't believe this app is free?" Yeah, well, I blame you for this recent news about Super Follows! Anyways, before @jack and company start charging us for a bunch of bad hot takes, let's check in with the following selection of celebrity tweets from Taylor Swift, Lil Nas X, Miley Cyrus, and seven other favorites!
My paid tweets will just be a video tour of my house. You have to pay to see the rest of my kitchen and pomeranian calendars.

— Dionne Warwick (@dionnewarwick) February 26, 2021
-
TAYLOR SWIFT CALLS OUT GINNY & GEORGIA
Hey Ginny & Georgia, 2010 called and it wants its lazy, deeply sexist joke back. How about we stop degrading hard working women by defining this horse shit as FuNnY. Also, @netflix after Miss Americana this outfit doesn't look cute on you Happy Women's History Month I guess pic.twitter.com/2X0jEOXIWp

— Taylor Swift (@taylorswift13) March 1, 2021
I have nothing to say except: "Alexa, play 'The goddamned Man!'"
LIL NAS X TWEETS FROM THE AFTERLIFE
omg i didn't even know i died. my condolences to my family. rip https://t.co/0bNZEGd1s6

— nope (@LilNasX) March 1, 2021
Damn! RIP Little No Sex! A Twitter King until the very end! At least it seems like the Wi-Fi in heaven is pretty lit, so hopefully he can still send "Call Me by Your Name" down to us mere mortals here on earth *praying emojis*!
i was so young :( rip angle

— nope (@LilNasX) March 1, 2021
MILEY CYRUS RELIVES HER MOST CHAOTIC ERA
You just had to be there. pic.twitter.com/oWfKPxG0YV

— Miley Ray Cyrus (@MileyCyrus) February 27, 2021
Nothing to see here – just Miley Cyrus reliving her most chaotic, legendary era and the whole of Twitter literally living for it! Did anyone else scream at the Niley pic (Miley Cyrus and Nick Jonas, for the locals)? No one tell Mrs. Jonas!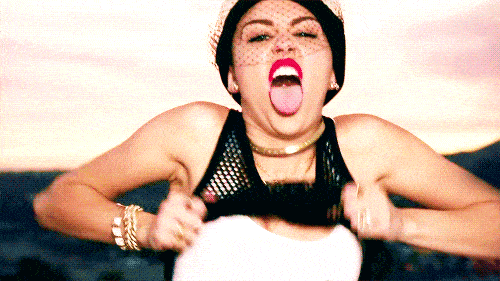 JUSTIN BIEBER SHARES AN ICONIC THROWBACK PIC
Your boy pic.twitter.com/Dh5rXvil2U

— Justin Bieber (@justinbieber) February 25, 2021
Okay, so – clearly Miley Cyrus wasn't the only one getting nostalgic on Twitter this week? My inner Belieber is sooo incredibly here for this throwback pic! This was such an iconic, messy time for pop culture and I'd seriously do anything to go back!
PHOEBE BRIDGERS TAKES US BACK TO 11TH GRADE
we are the same age here's me in 11th grade https://t.co/FdEzqXN9vE pic.twitter.com/aMx68RtiWR

— traitor joe (@phoebe_bridgers) February 25, 2021
Phoebe Bridgers sees your TBTs, Miley Cyrus and Justin Bieber, and raises you this! A whole serve, much? Plus, let's be honest: Did you really live through 11th grade if you didn't shave one side of your head? I don't make the rules!
BRUNO MARS IS A BOOMER
a what? i can't even change my layout and you want a virtual what? https://t.co/RFHHtwQPhh

— Bruno Mars (@BrunoMars) March 2, 2021
Ughhh! Bruno Mars is such a boomer (I'm still recovering from that time he couldn't find his emojis)! Are you seriously telling me I have to wait until COVID-19 is over until I can enjoy some Silk Sonic live goodness? Someone give this man a Zoom lesson, already!
RESPECT https://t.co/eiPf6FRhOF

— Bruno Mars (@BrunoMars) March 2, 2021
HAYLEY WILLIAMS CONFIRMS PARAMORE ARE STILL TOGETHER
i am once again asking you to stop perpetuating the rumor that Paramore ever broke up

— hayley from Paramore (@yelyahwilliams) February 28, 2021
And I am once again asking you to release a new Paramore album, Hayley Williams! Everyone knows that's the only way you're going to truly banish this rumor from the Internet! *Titanic old lady voice* "It's been 84 years!"
COLDPLAY JOIN THE BTS ARMY
아름다운 @bts_twt
Love c, g, w & j #BTSUnplugged https://t.co/XkHAwMi0sl

— Coldplay (@coldplay) February 24, 2021
OMG! Legends supporting legends! We love, love, love to see it! This "Fix You" cover BTS did for MTV Unplugged honestly feels like the most soothing, comforting hug ever! BRB, listening to it on repeat for the rest of the month!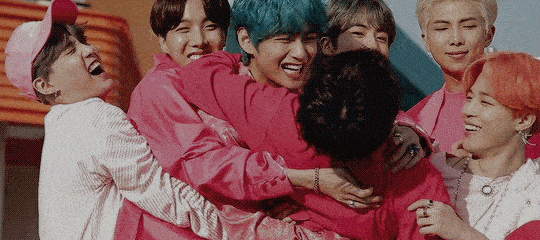 VICTORIA MONÉT IS A MOMMY
Hazel Monét Gaines 2/21/21

Mommy and Daddy love you so much!!!
Welcome to the world pic.twitter.com/zm8FjVN8gW

— Victoria Monét (@VictoriaMonet) February 27, 2021
Victoria Monét is a mommy! I repeat! Victoria Monét is a mommy! I'm crying my eyes out, everyone! Those tiny, little fingernails? This is too cute for my heart to handle! Can we also talk about the name? I simply adore "Hazel!"
This is now a Hazel Monét stan account

— Victoria Monét (@VictoriaMonet) February 27, 2021
DOLLY PARTON GETS THE COVID-19 VACCINE
Dolly gets a dose of her own medicine. @VUMChealth pic.twitter.com/JMPQb6zJWd

— Dolly Parton (@DollyParton) March 2, 2021
That moment when Dolly Parton gets the COVID-19 vaccine she helped to fund and research and the whole country breathes a sigh of relief! We must protect our Twitter Queen at all costs! *To the tune of "Jolene"* "Vaccine, vaccine, vaccine, vaciiinnneee!"
Dolly gets a dose of her own medicine. @VUMChealth pic.twitter.com/38kJrDzLqC

— Dolly Parton (@DollyParton) March 2, 2021
-
Follow We Are: The Guard on Twitter for more! x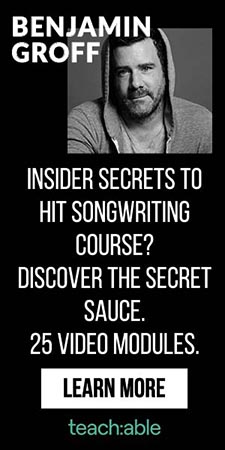 Jess Grant is a frustrated writer hailing from London, England. When she isn't tasked with disentangling her thoughts from her brain and putting them on paper, Jess can generally be found listening to The Beatles, or cooking vegetarian food.