10 TWITTER MOMENTS: TAYLOR SWIFT HAS THE CUTEST DAD EVER
The world is finally starting to open up after weeks and months of being locked indoors, but if you think that means our favorite artists are stepping back from their phones in order to enjoy more "offline" activities, then you have another thing coming! Even as summer rolls around, they're continuing to stay loyal to the bird app! On that note, let's check out the latest edition of We Are: The Guard's 10 Twitter Moments, featuring Taylor Swift, Mariah Carey, Lana Del Rey, and others!
-
TAYLOR SWIFT HAS THE CUTEST DAD EVER
Happy Father's Day to all the dads but mostly mine, who called me yesterday to remind me he still has guitar picks from the Red Tour, 'if they're needed'.

— Taylor Swift (@taylorswift13) June 20, 2021
Are you freaking kidding me? Papa Scott Swift is the absolute cutest! I'll happily take some of those guitar picks if he's looking to get rid of 'em! Side-note: Is anyone else unbelievably hyped for the arrival of Red (Taylor's Version)? Red is by far the best pop album of the century, and nobody can tell me otherwise, dammit!
The next album that I'll be releasing is my version of Red, which will be out on November 19. This will be the first time you hear all 30 songs that were meant to go on Red. And hey, one of them is even ten minutes long https://t.co/FOBLS5aHpS pic.twitter.com/6zWa64Owgp

— Taylor Swift (@taylorswift13) June 18, 2021
MARIAH CAREY TROLLS EMINEM
Just for laughs... from last year's lockdown when all I did was wipe tings down #HappyAnniversaryObsessed pic.twitter.com/EAgqlZZJpA

— Mariah Carey (@MariahCarey) June 16, 2021
WHEN I TELL YOU I SCREAMED! I swear that guy got hit by a bus in 2009? Jokes aside, we don't make diss tracks – or hit tracks for the matter – like "Obsessed" anymore! Mariah Carey officially finished Eminem with that song and video! Oh, and can we talk about the fact Mimi basically hasn't aged in the last 12 years?
LANA DEL REY CELEBRATES HER BIRTHDAY
— Lana Del Rey (@LanaDelRey) June 22, 2021
It doesn't get much more iconic than Lana Del Rey celebrating her birthday with an absolutely huge Barbie cake, as made for her by her brother Charlie! Plus, can we also acknowledge the fact Lana is nothing short of glowing nowadays? She's looking happier than ever as she enters her 36th year, and I'm here for it!
Thanks for the cake my bro pic.twitter.com/SLTQM4gwMh

— Lana Del Rey (@LanaDelRey) June 22, 2021
MEGAN THEE STALLION CALLS OUT DABABY
support me in private and publicly do something different…these industry men are very strange. This situation ain't no damn "beef" and I really wish people would stop down playing it like it's some internet shit for likes and retweets.

— TINA SNOW (@theestallion) June 19, 2021
Megan Thee Stallion takes time out from living her best freaking life to call out DaBaby for his recent collaboration with Tory Lanez, and, honestly? I love, love, love to see it! Megan is the absolute queen of coming for the haters, and you're goddamn right the Hotties and I are championing her every step of the way!
My stance hasn't changed at all YOURS has. We already spoke abt this in private and you specifically said "that ain't even no good business move why would I promote that shit" but now this ain't your "beef" ? That ain't real. But you stay on ya "business" my g https://t.co/WeKAVD0xnu

— TINA SNOW (@theestallion) June 19, 2021
GRIMES TWEETS IN BINARY CODE
01010011 01101000 01101001 01101110 01101001 01100111 01100001 01101101 01101001 00100000 01000101 01111001 01100101 01110011

— (@Grimezsz) June 17, 2021
Me trying to decode this tweet: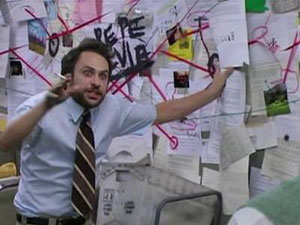 — ☾laire de ☾une (@Grimezsz) June 22, 2021
GLASS ANIMALS COMMEMORATE THE MIDDLE OF JUNE
— Glass Animals (@GlassAnimals) June 16, 2021
That moment when it's a heat wave in the middle of June, therefore you have no choice but to listen to Glass Animals on repeat! Even YouTuber Dream is getting in on the "Heat Waves" action! I'm quite frankly here for this song getting so much love almost one year after its release! Just remember you heard it here first, kiddos!
DOJA CAT HAS A BIG SECRET
i have a secret pic.twitter.com/ABBgAuzVuN

— the depths of my ass (@DojaCat) June 22, 2021
I'm sorry, but, what the hell were we thinking when we let Doja Cat sign up for a Twitter account? LMAO! I'm pretty sure the "Need To Know" singer and rapper is the biggest troll on the whole damn Internet! It's turning up the volume thinking she was about to confirm a Nicki Minaj feature on Planet Her for me!
JANET JACKSON REMEMBERS TUPAC
— Janet Jackson (@JanetJackson) June 16, 2021
Can you guys believe Tupac Shakur would've turned 60 years old on Wednesday? As much as we'd love to hear what Pac would have to say about the current state of affairs, instead, we'll have to make do with sweet, tender tributes like this one from Janet Jackson! BRB, going to watch Poetic Justice and cry a whole bunch!
JENSEN MCRAE IS THRIVING
June 2020 vs. June 2021. slow and steady wins the race. pic.twitter.com/l7hLQrlDjN

— Jensen McRae (@Jensen_McRae) June 16, 2021
We Are: The Guard favorite Jensen McRae is really out here thriving, and the team and I couldn't be happier! If you're yet to check out the "Immune" singer-songwriter, then what are you waiting for? The California native dropped her EP Who Hurt You? yesterday, and we couldn't recommend her acoustic indie-pop feels more!
PHOEBE BRIDGERS MARKS PUNISHER ANNIVERSARY
punisher is a year old today thanks for listening pic.twitter.com/Mui0rWNcEZ

— traitor joe (@phoebe_bridgers) June 17, 2021
Fun fact I learned recently: Bon Iver by Bon Iver, Puberty 2 by Mitski, and Punisher by Phoebe Bridgers were all released on June 17! A blessed day, much? Anyways, I can't believe it's been one year since Punisher dropped! It only feels like yesterday I was crying the biggest, snottiest tears to "Moon Song!" Sigh!
P.S. The sequel we deserve!
I lost my driver's license last week

— traitor joe (@phoebe_bridgers) June 22, 2021
-
Follow We Are: The Guard on Twitter for more! x
Jess Grant is a frustrated writer hailing from London, England. When she isn't tasked with disentangling her thoughts from her brain and putting them on paper, Jess can generally be found listening to The Beatles, or cooking vegetarian food.