10 TWITTER MOMENTS: TAYLOR SWIFT HAS GIVEN BIRTH TO ANOTHER CAT
Hello, fellow stan, and thanks for joining me for the latest edition of We Are: The Guard's 10 Twitter Moments! After all, what's a more productive, constructive way to celebrate the start of a brand new month and brand new you than by checking in on what all of your favs have been up to on social media over the last seven days, LOL? Without future ado, then, let's get this thing going with the following 280-character highlights from Taylor Swift, Charli XCX, Kevin Abstract, Kehlani, Cardi B, and lots more!
-
TAYLOR SWIFT HAS GIVEN BIRTH TO ANOTHER CAT
This is how he prefers to travel. pic.twitter.com/poYAH52vPl

— Taylor Swift (@taylorswift13) April 26, 2019
On Friday, Taylor Swift returned with a brand new single – the Brendon Urie-featuring "ME!" – but far more importantly, the 29-year-old also returned with a brand new addition to her young family – an adopted kitty cat by the name of Benjamin Button.
Don't even act like he isn't the cutest thing that you've seen in your whole entire life <3.
CHARLI XCX WANTS TO NAME HER ALBUM AFTER ARYA STARK
honestly might call my next album Arya Stark.

— CHARLI XCX (@charli_xcx) April 29, 2019
I've said it before, and I'll say it again: I've never watched a single episode of Game of Thrones. That doesn't mean that I can't appreciate an iconic tweet like this when I see one, however.
For real, though, this is me as an outsider trying to pretend that I understand all of these GOT references: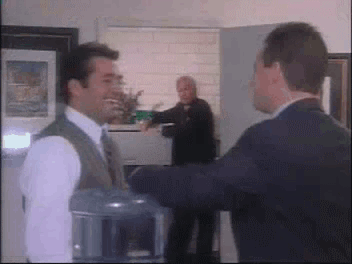 LEWIS CAPALDI CHECKS HIS BANK ACCOUNT
googling my 'net worth' vs looking at my bank account pic.twitter.com/krwOjD8NOp

— Lewis Calamari (@LewisCapaldi) April 24, 2019
Or, as I prefer to caption it: "Checking my bank account on payday vs Checking my bank account after the weekend."
Lewis Capaldi is too much, ha ha.
SENDING KEVIN ABSTRACT LOVE AND POSIVIBES
I'm at a really low point and I don't know what it is. These past few days have been the hardest ever. I am so ashamed of myself and I need to get better. Thanks for the immense love you continue to send me. Im leaving the country and going to work on fixing me starting tmrw.

— kevin abstract (@kevinabstract) April 29, 2019
Kevin Abstract just gifted the world with one of the best hip hop albums of the year so far, so the least that the world can do in return is send him some love and posivibes during what appears to be a difficult time for the BROCKHAMPTON star.
We got you, Kevin!
KEHLANI JUST GOT A PUSH PRESENT FROM BEYONCÉ
i just came home to a single shirt in the mail from beyoncé that says mother down the back nobody talk to me or my avocado-print swaddled daughter

— Kehlani (@Kehlani) April 30, 2019
If I was in Kehlani's position, I'm not sure what I'd be more excited over right now: The birth of my baby, of Beyoncé's gift to celebrate the birth of my baby.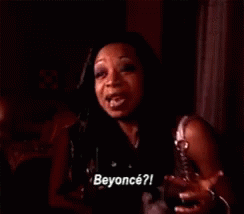 Jokes aside, I love to see young mothers supporting young mothers <3.
FINNEAS ON RECORDING BILLIE EILISH'S WHEN WE ALL FALL ASLEEP, WHERE DO WE GO?
We made every song on "WWAFAWDWG" in my bedroom in our parents house except "bury a friend" which we started in Chicago on a day off and finished at home and "wish you were gay" which we started in Charlotte North Carolina on a day off and finished at home. The more ya know.

— FINNEAS (@finneas) April 29, 2019
To the cynical conspiracy theorists who are convinced that Billie Eilish is some kind of music industry plant: here's hoping that this tweet from her big brother FINNEAS clears things up a little.
Just face facts: Some 17-year-olds are more talented than you are. LOL.
MATT MAESON ISN'T HERE FOR YOUR ENDGAME SPOILERS, THANK YOU VERY MUCH
my entire crew saw Avengers without me when I got sick. Wether in person or on social media, I have dodged every attempt to spoil this movie for me. I still have no idea what happens. I'm going to see it at 3pm by myself today. I will not open twitter again until it's over.

— Mr. Mattlebone (@MattMaeson) April 29, 2019
I'm yet to see Endgame, so it's safe to say that I completely feel We Are: The Guard favorite Matt Maeson's pain. I've genuinely spent the last seven days trying to avoid spoilers like: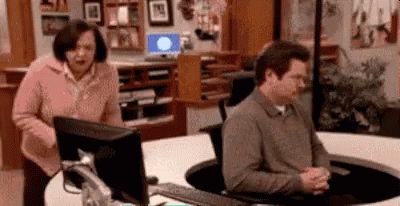 P.S. RUINED!
It was fire but batman wasn't even in it

— Mr. Mattlebone (@MattMaeson) April 29, 2019
CARDI B IS PLANNING HER WEDDING
Next year I want to have my wedding.

— iamcardib (@iamcardib) April 28, 2019
I won't lie, I'm probably more excited for Cardi B and Offset's wedding than I am my own. No, really, find me over here waiting for my invite like: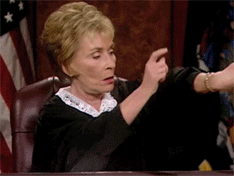 Here's hoping that their big day doesn't end up like the one in the video for "Be Careful," though, LOL:
"WEIRD AL" YANKOVIC HAS THE BEST RESPONSE TO THE SONIC THE HEDGEHOG TRAILER
I'm not sure how comfortable I am with them using a parody of "Amish Paradise" in the Sonic the Hedgehog trailer.

— Al Yankovic (@alyankovic) April 30, 2019
Coolio, 1996: I'm incredibly upset that "Weird Al" Yankovic has parodied "Gangsta's Paradise" – A Very Serious Song™ with A Very Serious Message™.
Coolio, 2019:  Sure, okay, put it in your hedgehog movie.
LOLA BLANC HAS A WARNING
Angry Too is out, on @LOfficielUSA, and I will be REAL MAD if you don't go listen now!https://t.co/nYTwrviBcj

— Lola Blanc (@ohlalola) April 30, 2019
-
Until next week, fellow stan, why not follow We Are: The Guard on Twitter for lots more? x
Jess Grant is a frustrated writer hailing from London, England. When she isn't tasked with disentangling her thoughts from her brain and putting them on paper, Jess can generally be found listening to The Beatles, or cooking vegetarian food.