10 TWITTER MOMENTS: THUNDERCAT PAYS TRIBUTE TO MAC MILLER
It's too hot to do absolutely anything except sit on our bare-naked butts eating Pumpkin Spice Popsicles. But at least we have Celebrity Twitter to keep us entertained during this steamy September spell. No, really, why do we need to "go outside" or "socialize" when we have @iamcardib? Crank up the A.C. a couple of notches, then, as it's time for this week's edition of We Are: The Guard's 10 Twitter Moments, featuring Thundercat, Zendaya, Megan Thee Stallion, and seven other favorites!
-
THUNDERCAT PAYS TRIBUTE TO MAC MILLER
You have two families, the family you're born with and the family you choose...The family I chose, Not a day goes by I don't feel it. I know y'all feel it too. Only bumping Mac Miller today. pic.twitter.com/2VQLsP08bT

— ashy daddy (@Thundercat) September 7, 2020
Can you believe it's been two years since Mac Miller passed away? Some things just don't get any easier, I guess. Sending love to all of Mac's fans, friends, and family during this time <3.
Today marks two years since @MacMiller passed away. This @nprmusic Tiny Desk Concert was filmed just one month before his death. It remains one of the most moving performances of his career. RIP Mac. pic.twitter.com/sRQbGsUOkG

— We Are: The Guard (@WeAreTheGuard) September 7, 2020
ZENDAYA IS GLOWING FROM THE INSIDE OUT
— Zendaya (@Zendaya) September 8, 2020
What did we do to deserve Zendaya? The girl is absolutely RADIANT! *Googles how to 'like' a tweet twice*
CARDI B AND KERRY WASHINGTON WANT YOU TO "WAP"
— iamcardib (@iamcardib) September 3, 2020
Me running home to get my mask and hand sanitizer: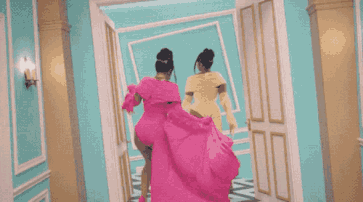 MEGAN THEE STALLION IS TOO GOOD FOR THIS WORLD
It's so easy to be a good person you literally have to go out of your way to be evil

— HOT GIRL MEG (@theestallion) September 3, 2020
Periodt, Meg! Don't evil people have anything better to do with their time? Like, get a hobby or something!
P.S. Invented seapunk!
— HOT GIRL MEG (@theestallion) September 6, 2020
SLEEPING LION ARE READY FOR PSL SEASON
Drinking a pumpkin spice latte just to feel something

— Sleeping Lion (@TweetingLion) September 2, 2020
Is it sad how much I relate to this tweet? Oh, whatever! I'm basic and proud! *Pulls on leggings and UGG boots*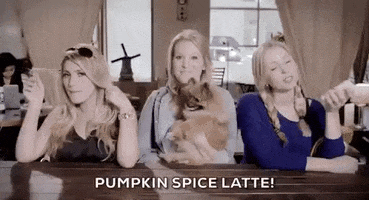 AL GREEN IS OVERTAKING WALGREENS
who did this? pic.twitter.com/TzJZdbq0Xc

— Al Green (@algreen) September 2, 2020
OMG! This is GENIUS! I know which pharmacy chain I'm going to for my flu shot this winter (sorry not sorry, CVS)!
CHARLIE PUTH WOULD LIKE TO EAT YOUR PEACH
I always forget that peaches exist but mannnn every time I eat one it's such an experience..... Love it when drips down all over my face what a treat

— Charlie Puth (@charlieputh) September 5, 2020
Oh me, oh my! So what kind of peaches are we talking about here, Mr. Puth? I'm having a hot flash!
SHAKIRA SETS THE INTERNET ON FIRE
This is a new bathing suit I designed and my friend Bego made for me. I always need to create my own for the summer! pic.twitter.com/1R6J8H2Flg

— Shakira (@shakira) September 7, 2020
Erm, are you KIDDING me? Shakira is looking muy caliente! Dear God, PLEASE let me look this good when I'm 43!
DOJA CAT IS PRACTICING BAD RAPPING
You got 24 hours to respond. Lets go. pic.twitter.com/YBkaAki70p

— HERMIONE (@DojaCat) September 8, 2020
I get this is supposed to be a joke and everything, but this seriously goes off?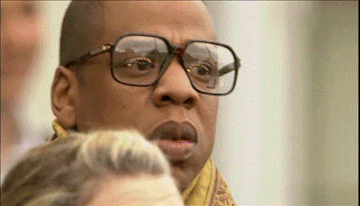 im rapping this time fr pic.twitter.com/Voenz8lFu9

— HERMIONE (@DojaCat) September 8, 2020
GRAE GETS HER GOTH ON WITH HER NEW TATTOO
To celebrate the release of 'Permanent Maniac' I got @RobertSmith tattooed on me pic.twitter.com/dE86i1wrEZ

— GRAE (@YourGirlGrae) September 7, 2020
GRAE sees your Kurt Cobain tattoo, Kid Cudi, and raises you THIS! The goth in me is SHAKING!
-
Don't forget to follow We Are: The Guard on Twitter for even more! x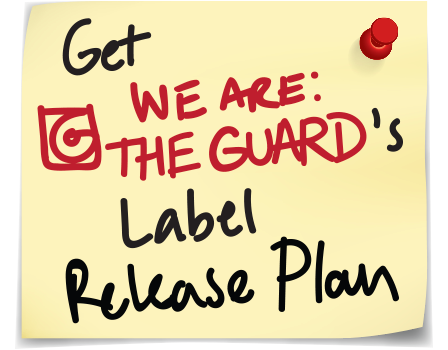 Jess Grant is a frustrated writer hailing from London, England. When she isn't tasked with disentangling her thoughts from her brain and putting them on paper, Jess can generally be found listening to The Beatles, or cooking vegetarian food.