10 TWITTER MOMENTS: THE WEEKND JUST REVEALED HIS TRUE SINGING VOICE
Happy Quarantinniversary, you guys! Four weeks into lockdown, and I'm pleased to say I've:
Mastered the oboe ✓
Dyed my hair at least 13 different colors ✓
Learned Italian to the point of native fluency ✓
Of course, absolutely none of this is true, and my only real achievement during this period has been increasing my iPhone Screen Time by precisely 193%. Well, someone has to keep up with famous musicians on social media while everyone else is making dalgona coffees, don't they? Speaking of which, let's get going with the latest edition of We Are: The Guard's 10 Twitter Moments, featuring The Weeknd, Katy Perry, Eminem, and lots more!
-
THE WEEKND JUST REVEALED HIS TRUE SINGING VOICE
— The Weeknd (@theweeknd) April 19, 2020
That moment when you watch your concert videos back for the first time and all you can hear is your own ugly-ass singing voice LMAO.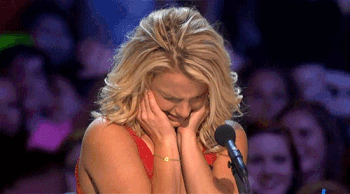 GRIMES MAY OR MAY NOT HAVE GIVEN BIRTH TO OUR SAVIOR
Having a baby is like the dark souls of tamagotchi

— (@Grimezsz) April 21, 2020
STOP EVERYTHING! Does this mean Grimes has officially given birth to her Muskbaby? Is this The Chosen One to save us all from COVID-19? And most importantly, is it called Rococo Basilisk? I HAVE SO MANY QUESTIONS!
KATY PERRY'S DEFINITION OF SUCCESS IS HONESTLY THE BEST
My definition of success is being able to peel a price tag off the bottom of an item CLEANLY leaving NO residue

— KATY PERRY (@katyperry) April 15, 2020
Because getting a Number 1 is SO overrated, right, Katy Perry? Jokes aside, I COMPLETELY relate to this tweet from the American Idol judge, which means I'm approaching middle age faster than I care to admit.
ROSALÍA COMES OUT IN SUPPORT OF QUESADILLAS
If you think Quesadilla is kid's food i can't be your friend

— R O S A L Í A (@rosalia) April 19, 2020
SHE *CLAP* SAID *CLAP* WHAT *CLAP* SHE *CLAP* SAID *CLAP*! This is ROSALÍA's first tweet written in English in literally weeks, and I can honestly say it was totally worth the wait. Quesadillas > chalupas (sorry, Cardi B).
P.S. Please, please, please release a song with the line "La quesadilla!"
HALSEY MISSES BEING A SCENE KID AND TBH I RELATE
I miss the confidence I had as a scene kid in 2009. My hair? Terrible. Make up? Worse. Desperate need for attention? Same as it's always been. High-functioning depression? Intact. But the CONFIDENCE....whew...

— h (@halsey) April 18, 2020
UGH! The most relatable tweet of all time, much? No, really, how I long for my days of atrocious backcombing, fingerless gloves, and obnoxious belt buckles. BRB, going to listen to some Brokencyde like I'm 16 all over again.
MUNA AND PHOEBE BRIDGERS IS THE TWITTER CROSSOVER EVENT WE DESERVE
does phoebe bridgers just think in banging twitter one-liners

— MUNA (@whereisMUNA) April 15, 2020
IKR? SHOW US YOUR WAYS, PHOEBE BRIDGERS!
P.S. DROP THE COLLAB!
this is how I know my ego will survive covid https://t.co/m5QbPmtYqh

— traitor joe (@phoebe_bridgers) April 17, 2020
TYLER, THE CREATOR IS LITERALLY GLOWING IN QUARANTINE
mustache time pic.twitter.com/0rWwi1OgDA

— Tyler, The Creator (@tylerthecreator) April 17, 2020
Okay, so I admit Tyler, the Creator's quarantine mustache is looking all kinds of fly, but can we take a moment to appreciate how glowing the rest of his face is looking? DROP THE SKINCARE ROUTINE IMMEDIATELY, TYLER!
HOZIER AND JONATHAN VAN NESS ARE JESUS-LOOKING KINGS
Hey and I'm often flattered to be told I look like you! <3 https://t.co/YOH7L25sqB

— Hozier (@Hozier) April 19, 2020
Hozier and Jonathan Van Ness? WE LOVE TO SEE IT! Seriously, can we get these two a Netflix show or something once this whole quarantine thing is over and done with because something tells me it would be SHAMAZING?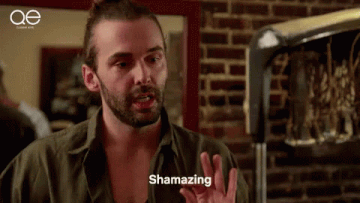 SNOOP CLAUS IS COMING TO TOWN (HO HO HO!)
Don't forget to leave milk n cookies out tonight.

— Snoop Dogg (@SnoopDogg) April 20, 2020
If you're yet to catch on to the joke: Just look at the date of this tweet and it'll tell you everything you need to know hahaha *wink*.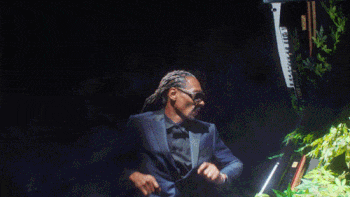 EMINEM JUST PASSED 12 YEARS OF SOBRIETY
Clean dozen, in the books! I'm not afraid. pic.twitter.com/g5Ww2gKoqF

— Marshall Mathers (@Eminem) April 21, 2020
I'm sure you agree we could all do with some good news right now and, well, Eminem passing 12 years of sobriety is about as good as it gets. "Inspiring" really doesn't cover it. Here's to 12 more years of staying clean and kicking ass, Em!
-
Until next time, you guys, why not follow We Are: The Guard on Twitter for lots more? x
Jess Grant is a frustrated writer hailing from London, England. When she isn't tasked with disentangling her thoughts from her brain and putting them on paper, Jess can generally be found listening to The Beatles, or cooking vegetarian food.