10 TWITTER MOMENTS: ZENDAYA THANKS THE FANS FOR SUPPORTING HER MUSIC
Photo by Zendaya
Hi, everybody! Thanks for joining me for the latest edition of We Are: The Guard's 10 Twitter Moments. How are you doing this fine Wednesday? While I'm not sure there are many tweets that can beat Mike Tyson professing his love for pigeons this week, I've nevertheless given it my best shot. From Zendaya thanking the fans for their support after her return to music, to Tyler, the Creator going official with Shrek, to Lenny Kravitz having a proud dad moment following the release of The Batman, this column really does cover it all. Check it out after the jump!
I don't understand why people would want to get rid of pigeons. They don't bother no one.

— Mike Tyson (@MikeTyson) March 5, 2022
-
ZENDAYA THANKS THE FANS FOR SUPPORTING HER MUSIC
I stepped away from music quite a while ago, for a number of reasons, but I still really love it, so the kindness and support I've received the past few days just for a little tiny toe dip back into some music means the absolute world to me..thanks<3

— Zendaya (@Zendaya) March 4, 2022
The world is going to absolute crap, and honestly? I'm pretty sure the only thing that can save us at this point is Zendaya returning to music. No, really, her recent appearances on Labrinth's "I'm Tired" and Dominic Fike's "Elliot's Song" have got me so thirsty for more. While we wait, find me over here listening to "Watch Me" on repeat!
TYLER, THE CREATOR AND SHREK GO TWITTER OFFICIAL
baby got me a BBL pic.twitter.com/Pt2OdiIJa0

— Tyler, The Creator (@tylerthecreator) March 6, 2022
It was Tyler, the Creator's 31st birthday on Sunday, and to celebrate, the CALL ME IF YOU GET LOST star took to social media to go Twitter Official with his new boyfriend, Shrek. Can we please make sure this news doesn't get back to Lil Nas X? Dude is off the radar enough as it is. Meanwhile, bring on those BBL photos, Tyler, LOL.
yall gon act like he didnt steal him from lilnasx smh https://t.co/G1KS5VqAJu

— g (@lilggsane) March 6, 2022
LENNY KRAVITZ IS FEELING VERY PROUD OF ZOË KRAVITZ
Congratulations, my love, on this iconic moment. I am so proud of you. #TheBatman pic.twitter.com/XmPuZ2p6xf

— Lenny Kravitz (@LennyKravitz) March 2, 2022
I'm loving the fact so many people are only suddenly discovering Zoë Kravitz is the daughter of Lenny Kravitz after seeing this tweet! Just wait until they find out Zoë's mom is Lisa Bonet, and her stepdad is Jason freaking Momoa, LOL. Anyways, it's so cute how proud Lenny is of Zoë. Sis really is the most badass Catwoman of all time!
Saw Batman, here's my review:

A girl audibly moaned when Zoe Kravitz came on screen. pic.twitter.com/EYlMKbkAtB

— PHΛЯΛӨH (@PH7RAOH) March 4, 2022
SAWEETIE AND HER MOM LOOK LIKE SISTERS
AND THATS WORD TO MY MAMA SHE DA FILIPINO QUEEEEEN https://t.co/wJpFpl5XGt

— (@Saweetie) March 3, 2022
Saweetie is no stranger to breaking the Internet, but this time, it was her mom sending Twitter into meltdown! On Wednesday, Trinidad Valentin appeared at the Billboard Women in Music event to present her daughter with the Game Changer Award, and unsurprisingly, her young face had social media shook. I fully thought they were sisters?
mahal kita mamaaa pic.twitter.com/7QyOMdiclW

— (@Saweetie) March 4, 2022
JACK HARLOW IS A FAN OF DISCOVERY CHANNEL
Sometimes When I nut I will see a high-speed discovery channel type of montage go through my head.
Like 2 seconds of cheetahs, land, and different bodies of water

— Jack Harlow (@jackharlow) March 2, 2022
Jack Harlow calmly typing and posting this tweet: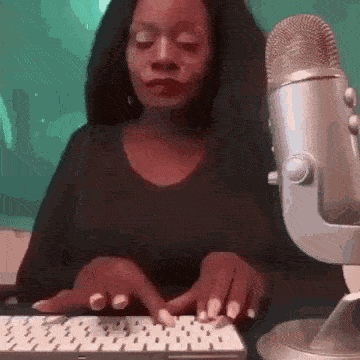 thanks for being a fan

— Discovery (@Discovery) March 3, 2022
RIHANNA SERVES ANOTHER ICONIC PREGNANCY FIT
i can't stand me… pic.twitter.com/r801uE2GLV

— Rihanna (@rihanna) March 6, 2022
Another week, another iconic photo set from Rihanna. This pregnancy really is the gift that keeps on giving, huh? Seriously, I've genuinely stopped caring about the album at this point as these fits and looks Rihanna has been serving over the last few weeks have been keeping me more than fed. Clearly I'm alone in thinking this, though, LMAO.
Gurl neither do we!!! where tf the album at? pic.twitter.com/WMh9Mz1cgi

— Sesina (@Yosi62328497) March 6, 2022
CHARLI XCX KILLED IT ON SNL
wearing an all white outfit tonight on snl and just started my period! wish me luckkkkk!

— Charli (@charli_xcx) March 5, 2022
LMAO! One thing about Charli XCX is she's going to be honest. Despite her outfit concerns, though, I'm pleased to say Charli totally killed it on SNL at the weekend. Her performances of "Baby" and "Beg for You" have officially got me so hyped for the Crash era. Dare I say this is about to be the pop record of the decade?
… AND BEG FOR YOU ON SNL pic.twitter.com/tl629zToYq

— Charli (@charli_xcx) March 7, 2022
NICKI MINAJ POSES WITH THE ADORABLE PAPA BEAR
— Nicki Minaj (@NICKIMINAJ) March 5, 2022
OMG! Since when did Papa Bear get so big? It feels like only yesterday Nicki Minaj announced she was pregnant. Can we also talk about that little Versace outfit and diamond chain? Adorable, even if both items do cost more than my life savings put together. Jokes aside, it makes me so happy seeing Nicki so happy. A family queen!
Last night out of nowhere when we were heading home, Papa Bear slowly turned himself around in his car seat, reached over the driver seat and very softly poked the driver in his head with his finger. He then turned back around & sat back like it never happened. My face said

— Nicki Minaj (@NICKIMINAJ) March 4, 2022
MILEY CYRUS CELEBRATES 13 YEARS OF "THE CLIMB"
Took this video from stage last year at Summerfest! It is the 13 year anniversary of The Climb! I feel it's message is resonating more than ever for me personally. Everyone has a unique journey , not one path is ever going to be the same. pic.twitter.com/oOJjEP8CHk

— Miley Ray Cyrus (@MileyCyrus) March 5, 2022
How has it been 13 years since Miley Cyrus dropped "The Climb?" And why do I still sing it into my hairbrush every time it comes on the radio? Haha. Miley is right, though. With so much going on right now, this song and the message behind it feels more relevant than ever. BRB, grabbing my detangler and performing for my bathroom mirror!
Wherever you are today on the ride of your life - I support you. I hope it is preparing you for your fullest potential. Life's a climb but the view is great… much love and gratitude for the support!

— Miley Ray Cyrus (@MileyCyrus) March 5, 2022
SNOOP DOGG IS TWEETING ABOUT WEED AGAIN
I'm here for the weed.

— FaZe Snoop (@SnoopDogg) March 6, 2022
Me quaking as I read this tweet: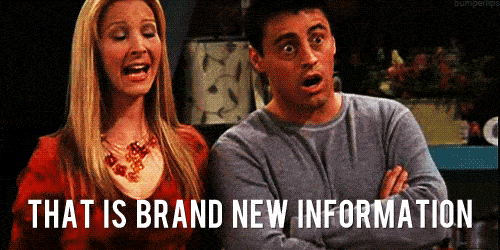 Wait, you smoke?

— K A L E O (@CryptoKaleo) March 6, 2022
-
Don't forget to follow We Are: The Guard on Twitter for more! x
Sources:
Typing GIF
Friends GIF
Jess Grant is a frustrated writer hailing from London, England. When she isn't tasked with disentangling her thoughts from her brain and putting them on paper, Jess can generally be found listening to The Beatles, or cooking vegetarian food.