13 BEST INDIE ARTISTS OF 2018: INFLUENCER'S CHOICE
This year we decided to skip the Best of 2017 round up and shoot straight into 2018 because with so much talent flooding our ears there is no time to waste when it comes to scouting the next Khalid or Billie Eilish (really…your amazing best of pick is Billie Eilish, whoa you are gennnniiuuusssss!). And as every music snob out there knows, the best way to kick off the year is by squirting fresh talent into your ears. Cheers! By all means we're no rocket surgeons, but when it comes to music we think we know how to pick the good ones. But in those rare instances we get it wrong (LOL) and to further push your taste knobs in the right direction we've collaborated with some of our favorite music influencers (blogs we love, key music managers, favorite PR people, etc) to bring you 12 indie artists who will pwn 2018. Listen below and discover new talent to add to your Spotify playlist.
1.  NoMBe https://open.spotify.com/artist/5Lhxlge1CR1DrgDAje8Qaw
Influencer: Jake Udell | Third Brain Management http://th3rdbrain.com/ | Art of a Manager http://artofamanager.com.  Jake has been a friend for a decade now and he continually makes amazing picks and calls on new artists and often ends up managing them be it Zhu, Gallant, Emmit Fenn, Grace Vanderwaal or Krewella.  Jake is also a great philosopher and I'm sure has read Deepak Chopra's "The Seven Spiritual Laws of Success." 
"This guy is a bonafide rockstar! He's a musician with so many talents. His perspective on the world and translation of that perspective into every element of his lyrics and productions is fascinating. He's such a diverse artist and in this era of genre-bending and culture blending, Noah is the epitome of a breakout artist. With his debut album on the way, and co-signs under his belt from Pharrell, Red Bull, and many more, 2018 is going to be a HUGE year for NoMBe!" - Jake Udell
2. KELSY KARTER https://open.spotify.com/artist/2mAAO54PkHr3NjdlRpzEDl?autoplay=true
Influencer: Jake Udell
"You may not have heard the name yet… But you will. Kels wouldn't have it any other way in 2018 - She's an old soul ready to break down new walls with timeless talent. Kelsy has a generational voice and is one of the most dynamic artists I've ever had the pleasure of working with - She will have a Hollywood Star one day and if you're reading this, you can say you knew about her first!"  - Jake Udell
3. NOAH SLEE https://open.spotify.com/artist/2inX1svE5swPuIBIJdrFyo?autoplay=true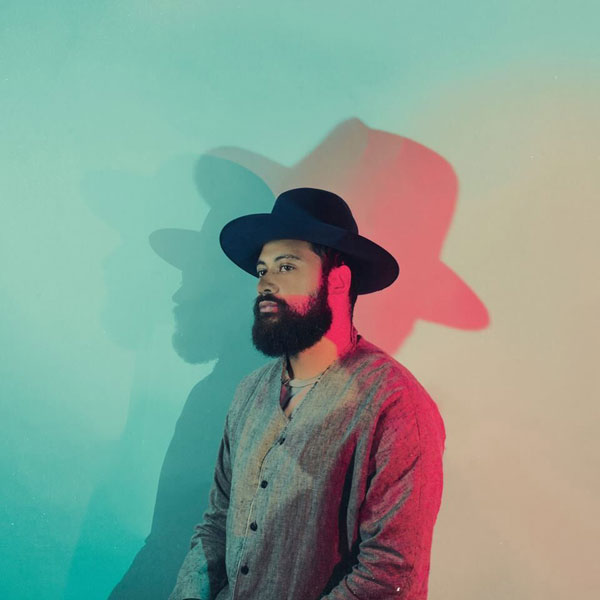 Influencer: Majestic Casual https://www.youtube.com/channel/UCXIyz409s7bNWVcM-vjfdVA Founded in 2011, Majestic Casual has become one of YouTube's biggest channels for deep house | EDM | indie | experimental music. The fact that their featured tracks provide a mental escape is one of the many reasons we end up listening to every single one of their recommendations.
"New Zealand born, Berlin-based soul singer and producer Noah Slee is an astounding talent. Combining traditional soul influences whilst experimenting with electronic production, blending an array of genres ranging from future beats, contemporary soul, progressive RnB to indie-electronica.
His debut album OTHERLAND, which we released on Majestic Casual Records last year, focuses on many life-changing moments, as Slee comes out as gay, explores the Berlin nightlife, ponders on religion, pays homage to his Tongan roots, and grapples with his artistry across the incredible 17-track body of work. Favourite track from his album: Instore ft. Wayne Snow and Rachel Fraser (Sorceress)." - Majestic Casual
4. Rattlerette https://soundcloud.com/rattlerette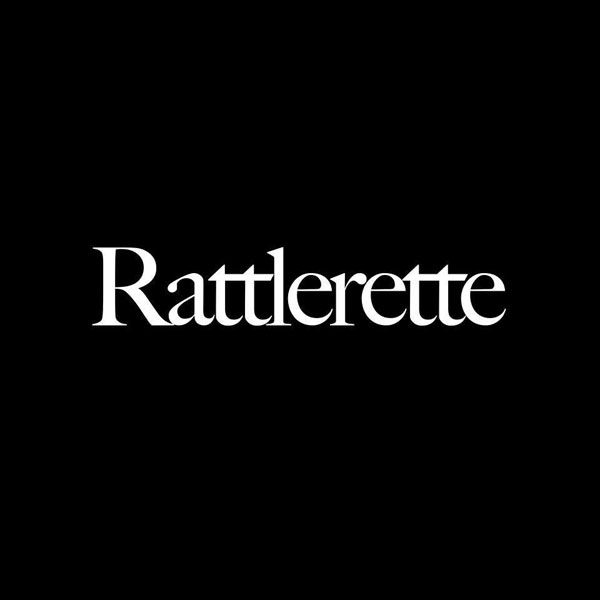 Influencer: Brandon Bogajewicz with Jason Adams | The  Burning Ear https://www.theburningear.com/ According to the internet, on the eighth day, God created The Burning Ear. Whether that's true or not we don't really know, but what we do know is that we are thankful that the creator and founder of The Burning Ear, Brandon, entered our music feed. Aside from having an epic taste in music,  since 2012 they've been throwing an awesome party at SXSW with a great line up that is not to be missed.
"There are a lot of bands that Rattlerette sounds like, but no bands sound quite like Rattlerette. Reminiscent of leering gargoyles and dramatic arches rather than black eyeliner and graveyard, their gothic sound also sounds distinctly modern - an impressive feat for any indie rock band in 2018." - Jason Adams
5. STALGIA https://open.spotify.com/artist/3rGhySBeli7RDNfKZjvvkr
Influencer: Brent Burns | Kick Kick Snare (www.kickkicksnare.com) and KlutchPr (http://klutchpr.com/). Not only do we love Kick Kick Snare, which Brent founded…but Brent is one of our go to Publicists on new projects WATG is working on the label side.
"And the trophy for "New Artist To Own 2018" goes to…it's a tie!
Los Angeles-based duo STALGIA have a signature cinema-meets-electronica sound and that's just one part of their full package. With praise from top-tier blogs, playlists, YouTube channels, radio (I could go on), it's no wonder they've tallied over 15 million streams this year and stole the hearts of each listener. The duo recently released their debut NOMAD LP on November 3rd, the same date they sold out LA's trendiest live music venue, The Peppermint Club. Do not sleep on these two. " - Brent Burns
6. JOHN.K https://open.spotify.com/artist/73eAAfRkS2Vi4hx68oTJJE
Influencer: Brent Burns
"Giving thanks to Orlando, Florida for producing this next guy.  With depth that accompanies wisdom, the grit of anxiety and influences of yesteryear's troubadours, enter JOHN.k: a singer-songwriter whose artistry spins on a luminous axis of voice and soul.  Not only has he racked up over 10 million streams with only a few songs out, he's landed praise from the upper echelons of the music industry including being named Elvis Duran's Artist of the Month (Oct 2017), appearing on the Today Show, and features by top playlist curators and trusted outlets such as Billboard, Nylon, and V Magazine." - Brent Burns
7. NILUFER YANYA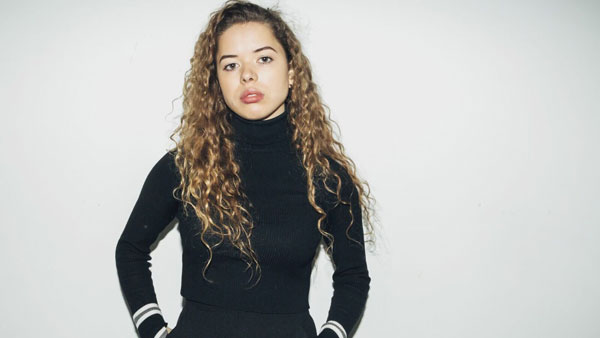 Influencer: Troy Meyer | BlahBlahBlahScience https://blahblahblahscience.com/ B3Sci is one of our fav music blogs and they're doing it right as far as developing new talent on the indie pop side in Los Angeles. 
"Nilufer Yanya is a 22-year old songwriter based in London. Yanya now tipped by everyone from Pitchfork to The Guardian, Fader and back again was most recently nominated to the 2018 iteration of BBC's most closely watched Sound Of Poll (past winners include Sam Smith and Ellie Goulding). Working in a unique and personal sound built around jazzy guitar chords and a free-in-its-orbit whirl of soul and trip-hop-tinged vocal and instrumental phrasings, Nilufer Yanya particularly excels and stands out for her command of and skill for mood and space on a track (see songs like "Keep On Calling" and "Golden Cage"). Her "Plant Feed" EP was one of B3's favorite records of the past year and is our pick for favorite breakout artist for 2018." - Troy Meyer
8. SHITKID https://shitkid.bandcamp.com/
Influencer: Derek | Drowned In Sound http://drownedinsound.com/
Derek serves as the Editor In Chief of Drowned In Sound, and writer for The Guardian, The Independent, The Skinny, Clash Magazine, and Loud and Quiet. So, when it comes to searching for new music, Derek's recommendations are solid.
"Gothenburg native Åsa Söderqvist makes lo-fi, murky indie pop, but not as you know it. Part vintage rock, part garage band, there's also a hint of classic Girl Group melodies buried under mountains of scuzz and whatever-dude charm. Her laid back, DIY approach was born out of necessity – her debut EP was recorded on a broken laptop whilst she learned GarangeBand – and yet suits her so well; raw and stripped back, she swirls art-pop and slacker punk with plenty of fuzz to create a wild, psychocandy ride that's as fresh as it is thrilling." - Derek
9. BLAENAVON http://blaenavon.com/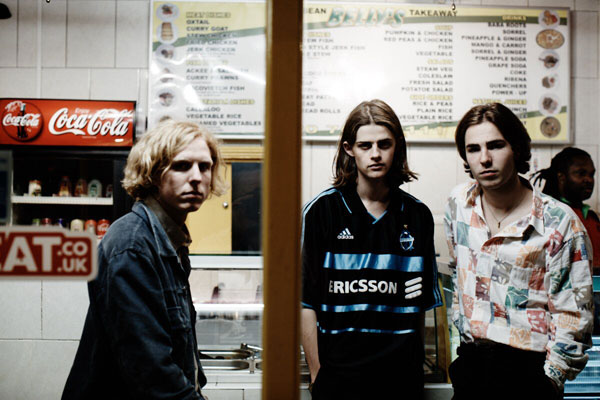 Influencer: Gillian | Sound Dessert https://www.sounddessert.com/
Music influencer Gillian Driscoll, founder of Sound Dessert and Sounder Dessert consulting, has been scouting music gems since 2009. Today, not only is she throwing epic parties, she's also serving as a music consultant, helping artists reach their fullest potential.
"The English rockers have already been making quite a splash across the pond, and released their debut album That's Your Lot in the spring of 2017. Lead singer Ben Gregory has a distinct, hypnotic alto vocal range, and the band totally unleashes on stage with a high voltage performance. They played SXSW and numerous other festivals this past year and are currently on tour supporting Sundara Karma and The Wombats.
The young trio has a promising career ahead of them, and I predict we'll be seeing much more of them in 2018." - Gillian
10. MILLIE TURNER https://open.spotify.com/artist/53GC8IrnkJXGO7znOiv4tD
Influencer: Matt Riley | Senior Director, Creative - Kobalt Music Recordings / AWAL https://www.awal.com/   Whenever we want to know what's happening on the UK and International scene…all we need to do is hang for a while with Matt Riley.  Matt is one of those rare creative execs that constantly picks the goods and then via AWAL (one of the best digital distributors in the world) we see Matt's picks often land as breakout artists of the year. 
"Millie Turner has only released 2 songs so far but they have both been something special. 17 years old and from London, the future looks really bright for her as she continues to combine her youthful vocals with songwriting way beyond her years." - Matt Riley
11. TERROR JR. https://open.spotify.com/artist/5QatamYwvUTOmMHW6WA0AG?autoplay=true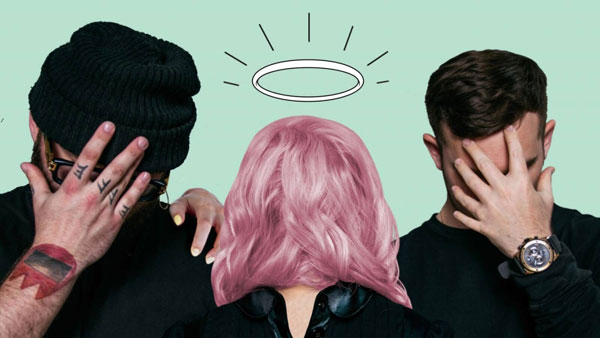 Influencer: Nancy Lu | Fancy Pr www.fancypr.com What can we say about Nancy except that she's one of the best publicists out there and really has rolled up her sleeves and delivered some great looks for a lot of the artists we work with at We Are: The Guard. 
"I absolutely love this band. There are a lot of Scandi-pop elements in the production provided by Felix Snow. I'd be remiss to say that they're "undiscovered" when considering their over 100 million Spotify streams, but I'm really looking forward to their output in 2018 and deserved wider recognition. Must listen to song: "Sugar."" - Nancy Lu
12. JOY. https://soundcloud.com/joy-aus
Influencer: Duffster | Blubb Blubb https://soundcloud.com/blubbblubb
We first met Duffster during our early phase, like the way, way, way beginning of We Are: The Guard, when we were just itty bitty babies. Week after week Duffster submitted sweet artists for us to listen to and feature on the site. Years later, he's become one of our top curators (https://www.wearetheguard.com/guards/how-it-works), and currently has his own music channel, serving up fresh picks.
Australian artist JOY. has long been a favourite of mine, I've been covering multi-instrumentalist Olivia McCarthy's work since her debut single surfaced a few years ago. JOY. announced a new project late in 2017 and has given us arguably one of the best pop tracks of the year in "Smoke Too Much." 2018 is a good time for JOY. to get a deserved breakthrough.
13. DENM https://open.spotify.com/artist/6hrOM3yfx3SEtARzDWMikb
Influencer: We Are: The Guard
Oh, hey, that's us. We enjoy long strolls on the beach and are kind of obsessed with discovering music gems. Like the influencers above, we curate and filter through thousands of songs on a weekly basis to find and present only the best. But we are more than a filter, we are also a crowd-sourced label and are super proud of our roster https://www.wearetheguard.com/label full of talent.
Our pick for the indie artist to own 2018 is DENM. He's become one of the key players in the genre of garage-pop. In fact, we're pretty sure he invented that genre. His lo-fi / RnB / laid-back beach vibes evoke scenes of dreamy house parties. His approach to production has garnered over 16 million streams on Spotify and making thousands on people dance each day. Perhaps we're a little biased because he's on our label.
DENM's latest single featuring gnash releases in February 2018. And you bet that we will be sure to let you know when it drops. In the meantime, you can get your vibes going with the below featured tracks.
These indie artists can hit the must listen to lists on Spotify/Billboard/radio, etc. at any given moment, so make it a point to add them to your music collection … or not. But be sure to add all of today's Best Indie Artists of 2018: Influencer's Choice to your playlist.
Photo by Eszter Biró on Unsplash CC0