THE BEST CHILL MUSIC TO SEE YOU INTO SPRING
Photo by Lillian Brown on Unsplash
It's March on Monday, which means it's officially time to emerge from our hibernations as spring is finally here, you guys! I think we can all agree it's been one of the most difficult winters in recent memory, but, finally, there feels like there's a whole lot of hope and happiness on the horizon. Not to mention cute lambs and bunny rabbits! On that note, let's keep the positivity flowing this Friday with the latest edition of We Are: The Guard's Best Chill Music. Featuring José González, maye, KAYTRANADA, and plenty more, this playlist has something for everyone!
-
JOSÉ GONZÁLEZ – EL INVENTO
It's been over six years in the making, but José González returns at long last this Friday with "El Invento." "The song is about the questions – who we are, where we're going, and why?" writes González of the delicately pretty, tender cut, which hears the Swedish musician singing in Spanish for the first time over a fluttering tapestry of acoustic guitar.
MAYE – YOURS
Having recently earned a place on Barack Obama's 2020 summer playlist with her song "Tú," maye continues to build on her success today with "Yours." Written and produced alongside Patrick Howard and Fernando Belisario, it's a soft, sultry late-night vibe about escaping to the coast with a lover, with maye's voice as dreamy as a summer romance.
KAYTRANADA – CAUTION
Just over a year on from the release of his sophomore album BUBBA, KAYTRANADA is turning his attention to TikTok on his latest single "Caution." Clocking in at close to two-and-a-half minutes, it's a creamy smooth house cut that was premiered on the app as part of Black History Month, with KAYTRANADA going deep into those viral grooves.
TASH SULTANA – BLAME IT ON SOCIETY
Australian's Tash Sultana has no time for conforming to the expectations of others on their latest single "Blame It on Society." "Blame it on society/Stay the hell away from me/Society/Stop telling me who I'm supposed to be," sings Sultana on the Terra Firma cut – an opulent, majestic psychedelic pop offering that makes for a treat for the senses.
SERENA ISIOMA – MEADOWS IN JAPAN (LIVE)
Serena Isioma is a gift that keeps on giving. Just a few weeks on from the release of The Leo Sun Sets EP, the Chicago native returns this Friday with a live performance of "Meadows in Japan." Filmed as part of Sparky's Sunset Sessions, it's a birdsong-laced rendition that hears Isioma coming accompanied by the harpist Sara Kawai. Tranquility.
YOE MASE – LAEL
Every once in a while, a song comes along that leaves you truly lost for words. Case in point: "Lael." I'm quite sure there are no sentences in the English language that could do this song justice. Written about the crushing loss of Yoe Mase's cousin to suicide, it's a devastating plea to the heavens that deserves every listener's full, undivided attention.
FRED AGAIN… & THE BLESSED MADONNA – MAREA (WE'VE LOST DANCING)
Fred again... and The Blessed Madonna team up for the ecstatic club banger "Marea (We've Lost Dancing)." Produced with help from Boston Bon, the song focuses on the return of rave culture after COVID-19, with Fred again… sampling The Blessed Madonna's sonnet of hope over rapturous flashes of laser beams. Bring on that vaccine.
PETIT BISCUIT – DRIVIN THRU THE NIGHT (JAI WOLF REMIX)
Jai Wolf's Sajeeb Saha is taking us on a late-night road trip on this remix of Petit Biscuit's "Drivin Thru the Night." Listen as the Bangladesh native strips the song – which originally featured on Petit Biscuit's sophomore album Parachute – of its beat, replacing it instead with an ascendant, emotive catharsis that feels like riding shotgun with a lover.
OURI & MOBILEGIRL – TOO FAST NO PAIN
Ouri examines the destruction of the self on her latest single "Too Fast No Pain." "This song is about when you lose your identity for the better. It's the most vulnerable moment of transition you can experience when relating to someone or something you admire," writes Ouri of the most sublime, experimental groove, as produced alongside Mobilegirl.
MR.

HONG

(FEAT. MICHELLE) – LAKE SHORE DRIVE
If I had to describe "lake shore drive" in one image: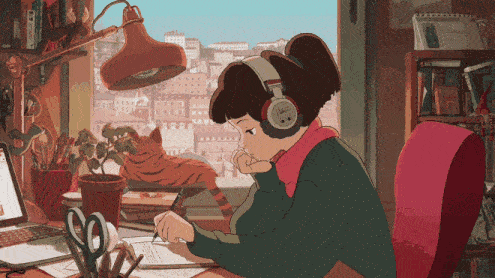 -
Why not follow We Are: The Guard's Weekly Chart for more? Happy Friday, you guys! x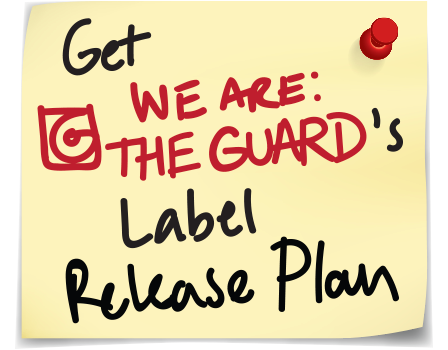 Jess Grant is a frustrated writer hailing from London, England. When she isn't tasked with disentangling her thoughts from her brain and putting them on paper, Jess can generally be found listening to The Beatles, or cooking vegetarian food.