THE BEST CHILL MUSIC IN THE WORLD THIS WEEK
Photo by Jessica Felicio on Unsplash
The weekend is almost here! If you're looking to take it easy over the next couple of days, I'm pleased to tell you you're in the right place. As ever, the team and I have been busy compiling all of the chillest sounds on the music blogosphere. From Cautious Clay's scorching "Wildfire," to Oneohtrix Point Never and ROSALÍA's collaboration "Nothing's Special," to Anson Seabra's tragic "Magazines," this playlist really does have something for everyone. Without further ado, then, check out the latest edition of We Are: The Guard's Best Chill Music down below!
-
CAUTIOUS CLAY – WILDFIRE
Ahead of the release of his long-awaited, much-anticipated debut album Deadpan Love on June 25th, Cautious Clay has shared the gorgeous "Wildfire." The follow-up to "Roots" starts simple and impactful, with a strumming guitar and very little else supporting Joshua Karpeh's beatific falsetto. As the song progresses, however, "Wildfire" begins to slowly lift from the ground, with backing vocals refracting like streetlights as Cautious sings about throwing himself into an inferno of love.
KAMAL. – LOSE
Just a few weeks on from collaborating with British grime legend Dave on "Mercury," Kamal. is returning the focus to his solo endeavors with "lose." Featured on his forthcoming debut EP War Outside, due out on June 11th, it's a pained piece of songwriting that hears Kamal. trying and failing to come to terms with the end of a relationship. With a lachrymose string arrangement accompanying Kamal.'s heartfelt vocals, "lose" is the kind of ballad that cuts right through to the emotional core.
CAVETOWN – UR GONNA WISH U BELIEVED ME
Cavetown's Robin Daniel Skinner reminds us of the importance of listening to those we love on the crushing "Ur Gonna Wish U Believed Me." "It's about when you're desperately asking for help, but made to feel like you're not hurt or ill enough to get the assistance you need," says Rob of the deeply personal piece. Opening soft and tender, before bursting into a moment of glitched-out, mind-melting catharsis, "Ur Gonna Wish U Believed Me" arrives just in time for Mental Health Awareness Month.
JENEVIEVE – ETERNAL
Having made her breakthrough early last year with "Baby Powder," Jenevieve continues to build on her viral success this Friday with "Eternal." Written and produced alongside her collaborative partner Jean Benz, "Eternal" is a sultry, hallucinatory vibe that hears Jenevieve reveling in feelings of infatuation and obsession. "Where were you last night?/'Cause you were on my mind," aches Jenevieve on the cut, her voice coming laced in a soft haze of distortion like a lucid-dream communiqué.
ONEOHTRIX POINT NEVER & ROSALÍA – NOTHING'S SPECIAL
Me every time ROSALÍA sings in her native language: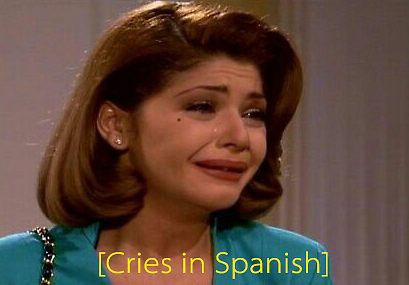 JOY OLADOKUN & MAREN MORRIS – BIGGER MAN
We Are: The Guard favorite Joy Oladokun enlists country icon Maren Morris for the softly twanging beauty "Bigger Man." "I've pedaled upstream where the river end/I've touched sticks and stones to an olive branch/I've made a full house from a shitty hand/Yet, here I am, still gotta be bigger than the bigger man," laments Joy on the song. A gorgeous, thoughtful piece about the extra lengths women of color often have to go to simply to get noticed, "Bigger Man" is a damning reflection of our times.
THE LAGOONS – DAYBREAK
California's The Lagoons is looking ahead to life after lockdown on their latest single "Daybreak." "We wrote 'Daybreak' during the pandemic wondering what life is going to be like when it eventually goes back to normal. We asked ourselves what it is going to be like putting yourself out there, rekindling relationships, and creating new connections," reveal Ryan and Joey Selan of "Daybreak," a soft, faded polaroid of a listen that sounds like the love child of The Drums and José González.
SAINT JOSHUA – LOVE IS…
He recently beckoned us to the bedroom with his debut single "I Like," and this Friday, Britain's Saint Joshua is continuing to beguile the music blogosphere with his latest offering "Love Is..." Produced by CMedina, "Love Is..." is the kind of smoldering, titillating piece of R&B that Sade, D'Angelo, and the more recent serpentwithfeet would be proud to call their own. Bringing together powerhouse vocals and candlelit=dinner beats, "Love Is..." is an alluring hymn for old and young romantics everywhere.
LANI ROSE – PARANOID
Lani Rose dives deep into his most irrational thoughts on "Paranoid." "Who's that mystery man/Standing by your bed/I forget?" questions the Missouri musician, immediately setting the distrustful tone of this To: Keep You From: Hurting Me cut. Written about that moment when you're consumed by cognitive distortions, causing you to self-sabotage your relationships and cut ties with those closest to you, "Paranoid" is an inky piano ballad that positions Lani's tormented croon front and center.
ANSON SEABRA – MAGAZINES
Anson Seabra is urging us to never judge a book by its cover, quite literally, on the moving "Magazines." The follow-up to the nursery-rhyme-sampling "It's Raining, It's Pouring" is an evocative exploration of the pain behind the fame that reminds me of a whole lot of "Lucky" by Britney Spears. Describing a supermodel who, despite appearing picture-perfect from the outside, is in fact filled with hurt and loneliness, "Magazines" is another slice of emotive storytelling from this TikTok talent.
-
Follow We Are: The Guard's Weekly Chart for more chill sounds! xox
Jess Grant is a frustrated writer hailing from London, England. When she isn't tasked with disentangling her thoughts from her brain and putting them on paper, Jess can generally be found listening to The Beatles, or cooking vegetarian food.