VIBE CHECK: THE BEST CHILL MUSIC OF THE WEEK
Hello, everyone, and welcome to the latest edition of We Are: The Guard's Best Chill Music. If you've been anywhere near the news recently, then you'll know it's been a particularly rage-inducing week in terms of headlines. And while it's more important than ever that we're active allies in our communities during this time (check out this Twitter thread for ideas on how you can help), it's also okay if you need to blow off some steam this Friday. Just grab some headphones and let it all out with the following chill vibes from Genevieve Stokes, 박혜진 Park Hye Jin, Petit Biscuit & Shallou, and more.
-
GENEVIEVE STOKES – LONELY AND BORED
Maine's Genevieve Stokes comes to terms with her sense of disconnect from the world on "Lonely and Bored." Written about her experiences with depersonalization and derealization, "Lonely and Bored" is an intangible, nebulous swirl of sound that appears as if it's floating several inches above the 18-year-old's bedroom floor, with Genevieve taking her feeling of detachment and turning it into a gauzily sheer escape.
박혜진 PARK HYE JIN – LIKE THIS
We can't get to the dance floor right now, but 박혜진 Park Hye Jin is bringing the dance floor to us on "Like this." Lifted from her forthcoming EP How Can I, "Like this" is a softly insistent piece of house – the kind made for tuning in and dropping out to after five days of homeworking and socially awkward Zoom meetings – with Park speak-singing in her native Korean over a tranquil swirl of wind chimes and persistent club beats.
PETIT BISCUIT & SHALLOU – I LEAVE AGAIN
Petit Biscuit and Shallou? This is everything. The chill artists come together in deeply euphoric style for "I Leave Again." Opening to Shallou reflecting on times passed with an ex-lover, before xylophone-like synths and four-on-the-floor beats open the song up to a brighter future, "I Leave Again" is an incredibly uplifting piece of music that serves as a reminder of the possibilities of fresh starts and new beginnings even in the darkest of nights.
HAUX – CALICO
Following on from the release of "Heavy" – a song that heard him coming to terms with the death of his aunt from an accidental overdose – Haux returns this Friday with "Calico." The latest single to be unveiled from his forthcoming album Violence in a Quiet Mind hears Woodson Black continuing to move through the grief process, with a haunting fingerpicked guitar devastatingly interweaving with Haux's ghostly falsetto as he sings to his aunt's everlasting spirit: "Could've sworn you called my name." Gulp.
SATIN JACKETS (FEAT. DAVID HARKS) – NORTHERN LIGHTS
Satin Jackets brings to life the dazzling display that is the aurora borealis on "Northern Lights." Written following a trip to Norway – where Satin Jackets was lucky enough to witness the natural phenomenon from the depths of the country's fjords – "Northern Lights" is quite the tribute to this most breathtaking of night ballets, with synths expanding and contracting like vivid hues of green, pinks, and blues, while British vocalist David Harks tops the whole thing off with his Beck-like croon.
DWY – LATCHKEY
Meet DWY, the Florida-born, British-raised storyteller who's introducing us to his gorgeously lucid R&B on "Latchkey." Written from the perspective of a lonely latchkey kid who goes in search of escapism to cure his depression, "Latchkey" is a stunning daydream of a listen that takes on a timely significance come the chorus when DWY narrates: "Be careful of the shooter/They might cap you Martin Luther/Watch your back, they be shooting boy/When you black they want your future."
KAMAL. – BLUE
Kamal. is deep in unreciprocated love on his lush latest single "blue." "Distracted by the surface of your skin/The melodies you sing/The memories you spin/I'm so lost in everything/That makes you/All the details of your delicate design," sings the British artist and all-around hopeless romantic on the cut – a sumptuous piano ballad about the push and pull of unrequited affection that you'll want to melt into over and over again.
LOLO ZOUAÏ – ALONE WITH YOU
Ahead of the release of Beautiful Lies EP next month, Lolo Zouaï returns with the hypnotic "Alone With You." "I think it's really fitting for quarantine, for people who are stuck with themselves and who wouldn't want to be with anyone else," writes the California enchantress of the cut – a captivating opus about choosing self-love over toxic and unfulfilling relationships that hears Lolo incorporating elements of her Algerian heritage into the music.
YAEOW – JUST A LITTLE BIT LONELY
There's not a whole lot I can tell you about yaeow beyond the fact he's 5 foot 8 inches and is a fan of sports (Best Spotify biography ever?), but it really doesn't matter as the bedroom-pop producer is letting the music do all of the talking on the adorably sweet "Just a Little Bit Lonely." Clocking in at two minutes only, it's a dreamily soft ode to loss and isolation, with guitars floating alongside yaeow as he sings of missing a lover in a cute chorus that hits different in the quarantine. FFO: gnash.
STILL HAZE & XANDRA – SENTIMENTAL
It doesn't get much more spellbinding than this, let me tell you, people. Florida's Still Haze teams up with Xandra for the psychedelic "Sentimental." Listen as both musicians come together to craft a lo-fi, hip-hop-indebted groove so chill, it's almost unrelenting in its commitment to the vibe, with Still Haze's mesmerizing vocables taking us on quite the trip come the chorus.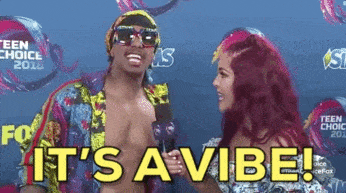 -
Follow We Are: The Guard's Weekly Chart for more chill vibes. x
Photo by Ivana Cajina on Unsplash
Jess Grant is a frustrated writer hailing from London, England. When she isn't tasked with disentangling her thoughts from her brain and putting them on paper, Jess can generally be found listening to The Beatles, or cooking vegetarian food.