BEST CHILL MUSIC: THE TOP 10 VIBES OF THE WEEK
Summer is here, and while it's proving to be a July like no other, that doesn't mean we can't try to enjoy it to the best of our abilities. Okay, so the road trips, pool parties, and beach days are all but canceled (*cries*), but we can still take a moment to relax and unwind like we're on a dream vacation regardless. Bikini bottoms at the ready, then, as it's time to cool off this weekend with the latest edition of We Are: The Guard's Best Chill Music, featuring Lani Rose, Gracie Abrams, Amaria, and more!
-
LANI ROSE – KNOW A WAY
Lani Rose climbs to the top of We Are: The Guard's Weekly Chart with the flickering "Know a Way." Featured on his recent EP Permanent Beta – a five-song collection that finds Lani exploring the peaks and troughs of life through lucid R&B – "Know a Way" is a coruscating rush of blood to the head that hears Lani emoting: "Hurts to know that you'll be alright without me."
GRACIE ABRAMS – FRIEND
If you didn't already guess from our previous coverage, we can't quite get enough of the beautifully diaristic confessionals of Gracie Abrams here at We Are: The Guard. Just one week on from "minor," the Los Angeles act returns to our column today with "Friend" – a psychedelic-laced adieu to an ex that aims straight for the chest. Gorgeous.
AMARIA – MOON
This is utterly mesmeric. Amaria – who recently came to our attention via Twitter thanks to her dreamy cover of "Nightrider" by Tom Misch and Yussef Dayes – is booking a one-way ticket to the stars on the Tee-Watt-produced "Moon." A swooning piece of guitar-tinged neo-soul, "Moon" is a truly lustrous introduction to this young, talented voice.
ANSON SEABRA – HURRICANE
Following on from the release of Songs I Wrote in My Bedroom EP in May, Anson Seabra returns today with the deeply intimate "Hurricane." Written about a relationship that descends into chaos and causes untold damage to everyone around it, "Hurricane" is the calm before the storm that serves to remind us how delicate our hearts really are.
LIANNE LA HAVAS – PLEASE DON'T MAKE ME CRY
Lianna La Havas every time she opens her mouth: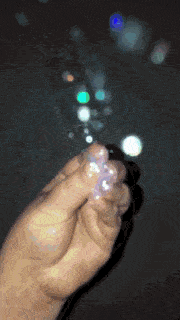 KLLO – MAYBE WE COULD
"Maybe We Could" is a masterclass in the art of space. Featured on Australian duo Kllo's recent album of the same name, "Maybe We Could" is proof the emptiness between the sounds is every bit as important as the sounds themselves, with the cut-up vocal chops giving the song a sense of forward momentum against the clapping beats.
SHAYLEN – FORGIVE MYSELF
We live in a world that quite literally profits off our pain, but Texas-via-Los Angeles artist Shaylen is nevertheless fighting to love herself on her latest single "Forgive Myself." "I'm slowly learning to forgive myself/Feel like a psycho living in this hell," aches Shaylen on the song – a guitar-tinged ballad that very much serves as an act of rebellion.
POWFU – 17AGAIN
Powfu is returning me to my teenage emo years with his poignant latest single "17again." "Meet me on 7th street/Just like we were 17 again," softly snarls the Canadian singer-songwriter and rapper on the nostalgia-infused ballad, with Powfu vocally channeling blink-182's Tom Delonge against a backdrop of mournful acoustics.
MCCALL – ONE EYE OPEN
The beginning of a relationship is a vulnerable time, especially for those scarred by a previous love. Los Angeles singer-songwriter McCall is hoping to heal her wounds, however, on her latest single "One Eye Open" – a stately, Imogen Heap-esque hymn that hears McCall coming to terms with her fragility in order to reach the other side.
TWELVE (FEAT. XOV) – MAD WORLD (TEARS FOR FEARS COVER)
"Mad World" by Tears for Fears gets an unrecognizable cover this July courtesy of Twelve. Listen as the producer collective – which is headed by Sweden's Svidden, best known for his collaborations with Galantis – put a soothing tropical-house spin on the 1982 smash hit, with XOV's raw albeit tranquil vocals lapping like waves against the shores of our minds.
-
Why not follow We Are: The Guard's Weekly Chart for more? x
Photo by Garett Mizunaka onUnsplash
Jess Grant is a frustrated writer hailing from London, England. When she isn't tasked with disentangling her thoughts from her brain and putting them on paper, Jess can generally be found listening to The Beatles, or cooking vegetarian food.