BEST CHILL SONGS: 10 TRACKS TO EASE YOU IN TO 2021
Photo by Yaro Felix Mayans Verfurth on Unsplash
Can we start 2021 again, please? It's only been eight days, and I'm already over it. If you're also feeling the mental effects of recent events, fear not, as it's time to ease the chaos and turbulence of the outside world with the latest edition of We Are: The Guard's Best Chill Songs. Just don't forget to switch off CNN and disable the notifications on all of your devices before pressing play on the following selection of chill tracks from Four Tet, SZA, Echos, and lots more.
-
FOUR TET – PARALLEL 1
Four Tet's Kieran Hebden is getting 2021 off to a deeply mesmerizing start with "Parallel 1." Lifted from his surprise new album Parallel, "Parallel 1" is an undulating opus that stretches out over almost 27 minutes, with the British auteur taking us on a soft voyage through an array of rippling shapes and textures that'll put you in a state of pure wonder.
SZA – GOOD DAYS
It's been an incredibly difficult few months, but SZA is reminding us to hold on to hope on the radiant "Good Days." "All the while, I'll await my armored fate with a smile/I still wanna try, still believe in/Good days, good days, always," sings SZA over dappling guitars on the song, which – like all of SZA's music – left me glowing from the inside out.
On a diff note this might mean we're all really sad and having a hard time rn .. if your listening to good days and crying know that's exactly what it's made for and I love you and I'm w you rn sharing the exact same energy I really do love you .

— SZA (@sza) January 6, 2021
ECHOS – BLAME
It's been a hot minute since we last heard from Echos, but the Portland outfit return at long last today with the melancholy "Blame." Featured on their recent two-song EP INTERLUDE SEASON – which Echos say acts as a teaser of sorts ahead of their next body of work – it's an inky, aching ballad about isolation and guilt that cuts so very deep.
MADLIB – HOPPROCK
Having returned last month with the soulful "Road of the Lonely Ones," Madlib continues to build up to the release of Sound Ancestors – an album recorded alongside Four Tet – by sharing "Hopprock." Opening to a soft, tranquil cascade of chimes before locking into a more chugging groove, "Hopprock" is the kind of head-bopper made for getting lost in.
ALEXANDER 23 & JEREMY ZUCKER – NOTHING'S THE SAME (ACOUSTIC)
BRB, I need a moment.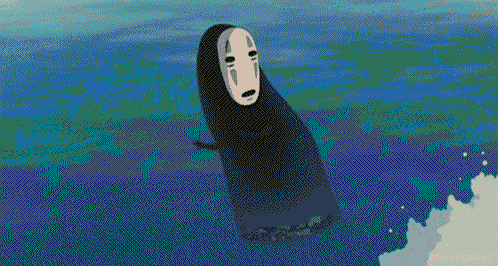 M.A.G.S. – SUNRISE
There isn't much to smile about these days, except "Sunrise" by M.A.G.S. Hailing from Los Angeles, the rising artist also known as Elliott Douglas is delivering a dose of pure, unadulterated bliss on his latest single – an endlessly lush, pretty ode to falling head over heels in love that hears tranquil guitars lapping like waves against the ocean shore.
LATE JUNE – BLOOM
Late June is a gift that keeps on giving. Following on from the release of the gorgeous "So Far" and "Enchanter," the New Zealand maestro returns this Friday with "Bloom." As the song title suggests, it's an unfurling beauty that quietly demands your attention, with Late June's hypnotic, captivating arrangements washing over the senses like gossamer.
JAZMINE SULLIVAN (FEAT. H.E.R.) – GIRL LIKE ME
There's no one giving voice to the female experience quite like Jazmine Sullivan. Case in point: "Girl Like Me." Lifted from the Philly act's new album Heaux Tales, it's a raw, soulful ballad about a loss of self-esteem following a breakup, with Sullivan discussing the out-of-character behavior women often resort to in an attempt to process their upset.
ROOK MONROE – CALIFORNIALAND
Rook Monroe goes in search of his soul on "Californialand." "Every one of us has an idea of where we should go to find ourselves. 'Californialand' represents that dream – the good, the bad, and the in-between," says Monroe of the delightful, mythological pop bop, which makes for a glorious addition to the canon of songs about The Golden State.
SLODOWN & IDKHIM – AMPLE FRUIT
The self-described "Wong Kar-wai of soul" Slodown is inviting us into his psychedelic universe on his latest single "Ample Fruit." A collaboration with New York City rapper IDKHIM, "Ample Fruit" is a gooey piece of R&B about lust, temptation, and the desire for forbidden fruit, with retro-sounding vocal chops melting behind Slodown's cosmic croon.
-
Why not follow We Are: The Guard's Weekly Chart for lots more? x
Jess Grant is a frustrated writer hailing from London, England. When she isn't tasked with disentangling her thoughts from her brain and putting them on paper, Jess can generally be found listening to The Beatles, or cooking vegetarian food.