BEST CHILL SONGS: 10 VIBES TO UNWIND TO THIS WEEKEND
Photo by SWURVE
Now spring is here – and COVID-19 restrictions are lifting – I'd be lying if I said I wasn't feeling any social anxiety about life returning to normal. How do I make small talk again? It's crucial to go at our own pace and find time for ourselves during this transitionary period. On that note, indulge in some self-care this Friday with the latest edition of We Are: The Guard's Best Chill Songs, featuring Syd & Lucky Daye, Ravyn Lenae, Thom Yorke, and seven other favorites.
-
SYD & LUCKY DAYE – CYBAH
Syd is feeling trepidation about entering a new relationship on her latest single, the Lucky Daye-featuring "CYBAH." Lifted from the former Internet and Odd Future member's impending sophomore album, Broken Hearts Club, "CYBAH" is an 80s-esque slow jam that hears Syd and Lucky Daye singing about the fear of getting hurt atop funky guitar riffs and rolling bass grooves. "Could you break a heart/If I asked you, if you had to?" sighs Syd, her breathy notes coming shot through with neon.
RAVYN LENAE – LIGHT ME UP
Ravyn Lenae is embracing all-out infatuation on her sensuous latest single, "Light Me Up." The follow-up to "Skin Tight" hears the Chicago act once again linking up with Steve Lacy to deliver a cosmic ode to adoration, with Steve's guitars melting like psychedelic hues behind Ravyn's lustful coo. Ravyn: "'Light Me Up' is about exploring the unknown with a new love; leaning into those tingly feelings while letting your guards down. This song highlights the beauty of allowing someone to truly see through you."
THOM YORKE – 5.17
Thom Yorke takes time out from working with The Smile – his new project with Radiohead's Jonny Greenwood and Sons of Kemet's Tom Skinner – to unveil the haunting "5.17." Written for the final series of the British gangster drama Peaky Blinders starring Cillian Murphy, "5.17" hears Thom continuing to summon the careening symphonies previously heard on 2019's ANIMA, with the Radiohead frontman's falsetto voice floating like a lost, lonely soul against a distant cacophony of frenetic strings.
CATCHING FLIES – DIAMONDS
Ahead of National Piano Day on March 29th, British DJ and producer Catching Flies has shared the delightfully delicate "Diamonds." Clocking in at just over two minutes, "Diamonds" is a birdsong-swept lullaby that Catching Flies wrote on a Wurlitzer. "My music generally has a lot of layers, but with 'Diamonds,' I wanted to strip it right back and keep it really sparse and simple," explains Catching Flies. "A lot of the time it's the music that comes together very quickly that ends up being my favorite."
JAMES BLAKE – WIND DOWN
Having previously collaborated with Grimes on "AI Lullaby," Endel – a neuroscience-backed app offering "personalized soundscapes to help you focus, relax, and sleep" – is teaming up with James Blake on "Wind Down." Clocking in at 60 minutes exactly, "Wind Down" has been created to help listeners "move gently towards a good night's rest." With flickerings of voice and piano dancing atop synths that expand and retract like soft pastel hues, "Wind Down" is the ultimate ambient sound bath.
NORMANI – FAIR
It feels like we've been waiting forever for Normani's debut album, but today, the former Fifth Harmony singer is taking one step closer to her inaugural release with "Fair." Coming after "Wild Side" – a song that saw Normani teaming up with Cardi B – "Fair" is a gently pulsing, stripped-back R&B vibe about coming to terms with the fact an ex has moved on without you. "This song really captures me in one of my most vulnerable moments," reveals Normani of the cut, which is naked in its honesty.
STILL WOOZY & REMI WOLF – POOL
With the countdown to summer officially on, Still Woozy and Remi Wolf are coming together this Friday to deliver the sun-speckled "Pool." According to a press release, "Pool" was written one afternoon while Still Woozy and Remi were hanging out with Los Angeles producer Solomonophonic. Featuring Still Woozy's psychedelic folk tapestries interweaving with Remi's quirky, surrealist lyrical vignettes, "Pool" is a deeply radiant, Beatles-esque lullaby about the beauty of vulnerability between friends.
TEFLON SEGA – NEVER IN THE MIDDLE
He recently performed his first full concert in the metaverse, Dimensions Vol. 1, and today, We Are: The Guard regular Teflon Sega is back with "Never in the Middle." The follow-up to "What's Her Name" is a hauntingly dark lullaby that hears Teflon continuing to explore topics of lust and obsession with eerie soul. "Cuz my heart gives/A lot or a little/But never in the middle, baby/Never in the middle," shivers Teflon in the chorus, before building to climax that's nothing short of goosebumps-inducing.
SEIJI ODA – AERO³
Introducing seiji oda, the Oakland rapper and singer-songwriter immersing us in his uninhibitedly dreamy universe on "aero³." Lifted from seiji's imminent debut album, lofi // hyphy, "aero³" is a tranquilizing hip-hop reverie that features not one, not two, but nine producers. Despite this, seiji cruises over the constellation of beats with ease, with the rising star sounding ready to take on anything: "I ain't never felt this way before/Finally got my foot inside that door (Yeah)/So what am I waitin' for?"
PURRPLE CAT – HAKUNA MATATA
This Disney ambient album got me like: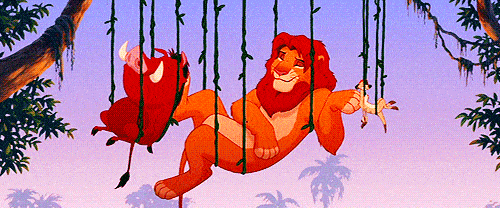 -
Follow We Are: The Guard on Spotify for more. x
Sources:
The Lion King GIF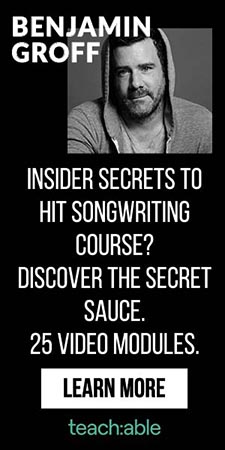 Jess Grant is a frustrated writer hailing from London, England. When she isn't tasked with disentangling her thoughts from her brain and putting them on paper, Jess can generally be found listening to The Beatles, or cooking vegetarian food.