THE 10 BEST CHILL SONGS OF THE WEEK ARE WAITING FOR YOU
Well, you guys – it's looking like we're in this whole quarantine thing for the long haul. Overwhelming as another potential three months in lockdown sounds, however, it's important to take this entire global situation day by day, minute by minute, or in our case here at We Are: The Guard, song by song. No, really – it's thanks to tunes like the ones featured in today's edition of Best Chill Songs that we're quite frankly keeping sane at this point. With another weekend of a whole lot of nothing ahead of us, then, feel free to join us in breathing through it this Friday with the following selection of vibes from San Holo, Kehlani, Chord Overstreet, and seven other favorites.
-
ANSON SEABRA – SOMEWHERE IN ANN ARBOR
Anson Seabra is the ultimate storyteller. If you didn't already gather that from "Hindenburg Lover" – which heard him using the Hindenburg disaster as a metaphor to bring to life a tale about two lovers – then you're sure to from "Somewhere in Ann Arbor." Featured on his recent EP Songs I Wrote in My Bedroom, it's a gut-wrenching, evocative ballad about someone who from the outside appears to have it all, but inside is haunted by loneliness.
RHYE – BEAUTIFUL
Rhye's Mike Milosh is worshipping at the altar of his lover on the carnal "Beautiful." "As we all share in this collective crazy moment that is quarantine, there are many ways to deal with the isolation, many ways we can truly fall into ourselves. For me, celebrating the beauty that is my partner has been a huge inspiration for me and a saving grace," writes Mike of the groover – a sensuous, fleshly hymn that throbs and pulsates like a naked body.
SAN HOLO (FEAT. LUWTEN) – WE'RE ALL JUST ON OUR WAY HOME
San Holo's stay vibrant series has been nothing short of a lifeline during this time. Following on from the release of "in case i never see you again..." last fortnight, the bitbird founder returns today with "we're all just on our way home." Bringing together scattered breakbeats, echoing guitar, and the distant vocals of Luwten's Tessa Douwstra, "we're all just on our way home" is another replenishing, invigorating opus from this Dutch vibesman.
KACY HILL – UNKIND
Have you ever heard a song that basically sounded like the gates of heaven opening before you?! Because, yeah, this is one of those songs. Kacy Hill is nothing short of angelic on her latest single "Unkind." "'Unkind' is about falling deeply in love and knowing that it may not last forever," says the Phoenix native of the song – a vulnerable, fragile lullaby that hears the 26-year-old's gilded soprano reaching hallowed new heights.
KEHLANI (FEAT. JAMES BLAKE) – GRIEVING
Kehlani and James Blake ON THE SAME SONG?!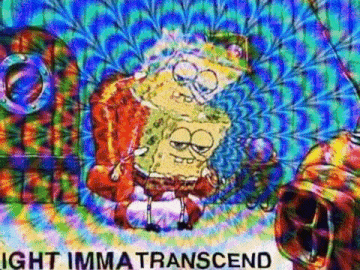 CHORD OVERSTREET – WHAT YOU NEED
When you hear the name "Chord Overstreet," do you automatically think of Glee? Me too, but something tells me that's all about to change with the release of "What You Need." "It really is a love song at its core. That feeling of loving someone so much that you'd even sacrifice your own needs and happiness for theirs," says Chord of the devastating, Bon Iver-style ballad, which hears his voice coming processed through a gentle wall of vocoder.
LAV – WAVVY
Introducing Lav, the Los Angeles artist who's inviting us into her haunting world of gothic heartache on "Wavvy." "And if I would have waited, would you have called me baby?/Cause the only thing you say is, 'maybe when you're wavy,'" softly whispers Lav on the song – an eerie piece of noir-pop about the fear of compromising a relationship by moving too fast that fully gave me chills (kind of like when I first heard Billie Eilish).
JACOB BANKS – LIKE YOU'LL NEVER SEE ME AGAIN (ALICIA KEYS COVER)
It's been a while since we've heard from Jacob Banks, but listening to his impassioned cover of "Like You'll Never See Me Again" by Alicia Keys, it's like the British soulster has never been away. "I've always loved the song and with everything that's happening and a recent loss in my life the song came back to me," writes Jacob of his decision to share the cover, with the 28-year-old's roaring baritone breathing brand new meaning into the music.
BENEE – LOWNELY (SUPALONELY)
Just a couple of months on from making its breakthrough on TikTok, "Supalonely" by New Zealand upstart BENEE gets a dreamily longing spin this Friday in the form of "Lownely (Supalonely)." "I decided that I wanted to show a different side to the song seeing as when I wrote it, I was actually at a pretty low point," says BENNE of her decision to reinvent the viral hit, with an echoing guitar and very little else backing the 20-year-old's ethereal sighs.
BIBIO – SLEEP ON THE WING
This is truly, utterly darling. Warp signee Bibio is taking us to the British countryside on his latest single "Sleep on the Wing." Featured on his forthcoming EP of the same name, "Sleep on the Wing" is an ode to everything bucolic that hears Stephen James Wilkinson leaning into his more folk sensibilities, with a range of traditional instruments weaving a rich tapestry around Bibio as he pays tribute to the pastoral vistas surrounding him. Lovely.
-
Until next Friday, follow We Are: The Guard's Weekly Chart for even more. x
Photo by Tim Goedhart on Unsplash
Jess Grant is a frustrated writer hailing from London, England. When she isn't tasked with disentangling her thoughts from her brain and putting them on paper, Jess can generally be found listening to The Beatles, or cooking vegetarian food.