BEST CHILL SONGS - WEEK 31
Can you believe that it's August already?! Before we know it, we'll be back to rocking chunky-knit snoods and sipping on everything "pumpkin spice!" But let's not get ahead of ourselves... There's still a few weeks left of summer, and I'm not sure about you, but I'm hell-bent on enjoying it while it lasts! That, of course, means that I'll be requiring good music, which is where the latest edition of We Are: The Guard's Best Chill Songs comes in! As another warm weekend approaches, then, why not join me in squeezing out the final remaining drops of this weather this Friday with the following chillaxing tracks from Billie Eilish, Blood Orange, RL Grime, Jungle, Vancouver Sleep Clinic, and five other favorites?!
-
BILLIE EILISH – BITCHES BROKEN HEARTS (LIVE)
This is the second week in a row that I've opened this column with Billie Eilish, but do I really care?! HELL NO! Everything that the 16-year-old touches drips with cool, right down to this live performance filmed for Vevo LIFT, which sees Billie walking around a desolate mansion while putting a bossa nova-style spin on her hit single "bitches broken hearts."
FINNEAS – HOLLYWOOD FOREVER
From Billie Eilish, to her brother FINNEAS. Can these siblings get any more talented?! This love letter penned to the infamous graveyard of the same name is the epitome of Hollywood romance. No, really, I feel like Emma Stone's character in La La Land listening to this starry-eyed piano ballad, which follows on from the previously featured "Landmine."
BLOOD ORANGE – JEWELRY
Ahead of the release of his album Negro Swan in August, Blood Orange has shared the video for his otherworldly latest single "Jewelry." Directed by Dev Hynes himself, the clip begins with a rapturous spoken word fro Pose writer and director Janet Mock, before cutting to footage of Blood Orange and friends dancing in a park in slow motion, with both the music and visual making for a truly joyous ode to every single kind of black excellence.
RL GRIME (FEAT. MIGUEL & JULIA MICHAELS) – LIGHT ME UP
RL Grime, Miguel, and Julia Michaels?! That's a whole lot of talent packed into one song! This skyrocketing number from RL Grime's recent album NOVA reportedly started life as a Jack Ü demo, but thank your lucky stars that Henry Alfred Steinway got hold of it instead, because the Los Angeles producer has turned it into something that Skrillex and Diplo quite frankly never could have!
JUNGLE – CHERRY
Coinciding with the announcement that they're set to release their new album For Ever in September, Jungle have shared "Cherry." The follow-up to "House in LA" and "Happy Man" is another mellowed-out groove from the London funk collective that I immediately found myself locking into, although I must say that I'm disturbed by the lack of Adidas product placement in the song's accompanying video...
VANCOUVER SLEEP CLINIC & GXNXVS – DON'T MATTER TO ME (DRAKE COVER)
Vancouver Sleep Clinic can do no wrong, apparently even when it comes to covering Drake! The original version featuring Michael Jackson was all kinds of shivers-inducing, but grab a blanket as the Brisbane singer-songwriter is taking the Scorpion cut to a whole other level of chills with this haunting reinvention, which was produced alongside Australia's GXNXVS.
EMOTIONAL ORANGES – PERSONAL
Is it me, or is it getting hot in here?! Los Angeles duo Emotional Oranges are turning up the temperature on their latest single "Personal," a sweaty dance floor groove that has one thing, and one thing only on the brain *winky face*...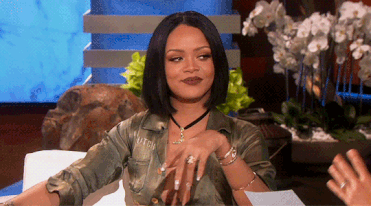 MIMRA – SINKING ISLAND
Reykjavík musician MIMRA makes her debut on We Are: The Guard with the spellbinding "Sinking Island." With its blend of electronic and acoustic instrumentation, this magical composition almost sounds like it could be part of some ancient folklore, with the whole thing coming accompanied by an equally magical video set in an enchanted forest and starring Icelandic actress Embla Steinvör Stefánsdóttir.
IDER – YOU'VE GOT YOUR WHOLE LIFE AHEAD OF YOU BABY
Every once in a while, a song comes along that feels like it was written just for you. "You've Got Your Whole Life Ahead of You" is, for me, one of those songs. "I'm in my 20s/So I'm panicking every way/I'm so scared of the future/I keep missing today," begins the latest single from London duo IDER, a tender ballad that perfectly captures what it's like to be an anxious, existential millennial who still has no idea what they're doing with their life.
KIRA – IF IT MAKES YOU FEEL BETTER
It doesn't get much dreamier than this, let me tell you! Hailing from London, the up-and-coming Kira have completely and utterly taken hostage of my heart with their debut single "If It Makes You Feel Better," a woozy Fleetwood Mac-indebted ballad that hears lead single Katie Taylor (formerly of We Are: The Guard favorites RITUAL) attempting to tame the ego of a lover over a shimmering haze of synths.
-
Until next Friday, why not follow We Are: The Guard's Best Chill Daily! on Spotify for even more music?! x
Photo by Kinga Cichewicz on Unsplash
Jess Grant is a frustrated writer hailing from London, England. When she isn't tasked with disentangling her thoughts from her brain and putting them on paper, Jess can generally be found listening to The Beatles, or cooking vegetarian food.