THE 10 BEST CHILL SONGS YOU NEED IN YOUR LIFE THIS WEEK
Happy September, everyone! That's right, UGG boots and leggings at the ready, as Pumpkin Spice Latte season is finally upon us! Bring on the nutmeg-flavored goodness, the golden-hued leaves, and, of course, the music! No, really, is there anything better than snuggling up during fall with a hot, fresh Starbucks and a chill playlist to boot? I think not! Without further ado, then, let's celebrate the arrival of September with the latest edition of We Are: The Guard's Best Chill Songs, featuring autumnal vibes from remy, Yoe Mase & Echos, Hong Kong Boyfriend, and more!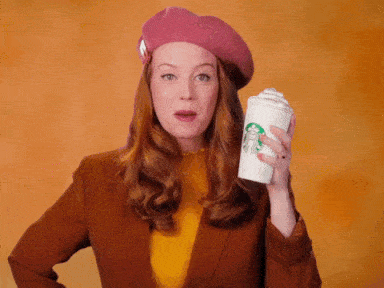 -
REMY – WHAT DID YOU GET YOURSELF INTO
New York City's remy never fails to get me in my feels, with the rising artist doing it all over again on "what did you get yourself into." The follow-up to "nobody said it was easy but they didn't say it would be this hard" hears remy admitting to his numerous failings in a relationship, with his brutally honest lyrics pairing with grungy guitars and trap beats for an oh-so-relatable vibe.
YOE MASE & ECHOS – HANDLE
We Are: The Guard favorites Yoe Mase and Echos come together for the stunningly sweeping "Handle." "What do you want me to feel?/This house in my head isn't real," sing Yoe and Echos frontwoman Lexi Norton over a melodic cascade of piano notes and glitched-out flourishes on the cut – an emotive ode to self-doubt that features on Yoe's forthcoming album An Unfiltered Stream of Consciousness.
HONG KONG BOYFRIEND – COLD WATERS
Falling in love can sometimes feel like drowning. It's nearly impossible to fight it, leaving you in a state of great vulnerability, fragility, and maybe even despair. These are all emotions Los Angeles rising artist Hong Kong Boyfriend contends with on his latest single "Cold Waters" – a stylishly skittering piece of alt-R&B about being emotionally engulfed by another person.
SAM FISCHER – PEOPLE I DON'T KNOW
Let's face it. People talk sh*t about people. That doesn't necessarily make it right, though, as Sam Fischer comes to terms with on "People I Don't Know." "Oh, I talk shit about people I don't know/Who are just like me," croons the Australian troubadour on the Homework EP highlight, which hears Sam facing his own fears and insecurities over a solitary acoustic guitar.
FROOGLE – PATIENCE
From making art, to relationships, to advancing our careers, all good things come with time. Froogle is reminding us to not lose hope or give up on our dreams on his latest single "Patience." An insouciant stroll through the genre-bending act's gauzy sing-speaking and Latin-esque rhythms, "Patience" is an untroubled ode to taking it easy and trusting in life's natural course.
JVLY & EDAPOLLO – WINDLESS
Q. What do you get if you combine Rhye and Bonobo? A. "windless" by JVLY and edapollo. With JVLY's smooth-sailing vocals pairing with edapollo's kinetic, groove-riddled production, "windless" is the kind of song that works in a multitude of settings – from an empty bedroom at three in the morning to a packed basement club – with JVLY and edapollo's styles complimenting each other perfectly.
SASHA SLOAN – HOUSE WITH NO MIRRORS
Sasha Sloan comes to terms with her insecurities and self-doubts on the intimate "House With No Mirrors." "If I lived in a house with no mirrors/Where the walls didn't talk back at me/Maybe I'd dream a bit bigger," quivers the Boston act on the gut-wrenchingly personal cut, which Sasha says was partly inspired by her battle with an eating disorder.
RUSS (FEAT. KEHLANI) – TAKE YOU BACK
Russ and Kehlani? It doesn't get much better than this, let me tell you. Described by Russ as one of his "favorite songs ever," "Take You Back" is basically a story about a couple who keep breaking up and making up, with aching, sensuous guitars and quivering trap beats acting as support for Russ and Kehlani as they play the roles of two toxic lovers who can't quite let go of each other.
TRIATHALON – BLEACH
Every once in a while, a song comes along that leaves you in a state of complete and utter tranquility. "BLEACH" by Triathalon is one such song. Featured on the New York City outfit's recent EP SLEEP CYCLE, "BLEACH" is a soothing listen from start to finish, with a mixture of ambient vocals, lo-fi guitars, and jazzy beats uniting in meditative bliss.
TSHA – SISTER
TSHA makes her debut on Ninja Turn with the rapturous "Sister." "I wrote 'Sister' during lockdown after finding out I had an older half sister from my estranged father that she is also estranged from," reveals the British producer of the pulsating, string-swept instrumental, with TSHA's overwhelming sense joy and euphoria at having reunited with her sibling emanating from every transcendent note.
-
Don't forget to follow We Are: The Guard's Weekly Chart for more! x
Photo by Noémi Macavei-Katócz on Unsplash
Jess Grant is a frustrated writer hailing from London, England. When she isn't tasked with disentangling her thoughts from her brain and putting them on paper, Jess can generally be found listening to The Beatles, or cooking vegetarian food.