NEW INDIE MUSIC: 10 NEW RELEASES THAT YOU NEED IN YOUR LIFE
Image by Spencer Imbrok on Unsplash
How is it possible that it's *still* feeling like allergy season? Anyone else? If you're feeling sniffly, pop another Claritin, put on these incredible new indie tracks, and get going with your day! From a new jam by beabadoobee, to Anson Seabra's gentle "Hurricane," we're bringing you the 10 best recent indie releases.
"AGÜITA" - GABRIEL GARZÓN-MONTANO
Whether he's making you dance, making you think or a little of both, one thing's for sure: Gabriel Garzón-Montano does not disappoint. On new single "Agüita," Garzón-Montano gives us a hi-hat driven peak into his upcoming album set to release in October.
"I WONDER" - SHAMIR
Shamir is full of surprises and versatility. "I Wonder" feels psychedelic, folk influenced, and like a fresh take on the rock of the 90s. Following the explosive single "On My Own," We Are: The Guard could not be more excited for the upcoming album.
"FUCK, I LUV MY FRIENDS" - RENFORSHORT
Especially at a time where everyone's feeling isolated and a little alone, it's so important to have good friends who you can talk to. On "fuck, i luv my friends," renforshort expresses her appreciation for her pals and lets them know that she's excited to see them again. We love a wholesome jam about friendship.
"MOON" - AMARIA
Amaria's "Moon" is absolutely stunning. With vocals that remind of Syd, her R&B and indie sensibilities create the ultimate relaxing vibe. We are witnessing the emergence of something truly special here, so be sure to keep an eye out for more from Amaria.
"THE MACHINE" - OLIVER MALCOLM
Inspired by bands like "The Clash," Oliver Malcolm rebels against the system on his new single "The Machine." In his own words, this track is about fighting institutions "that prioritise material and financial gain above all else." Couldn't be more relevant.
"CARE" - BEABADOOBEE
Like something straight out of the late 90s or early 2000s, beabadoobee covers angst and betrayal over anthemic guitars. The lyrics are direct and hard hitting. She doesn't want fake sympathy from people who don't really know her and don't really care.
"NOBODY SAID IT WAS EASY BUT THEY DIDN'T SAY IT WOULD BE THIS HARD" - REMY
Genre-bender remy is known for his honest and relatable lyrics. On "nobody said it was easy but they didn't say it would be this hard," remy examines the core of the relationship between hard work and patience over a driving beat and guitars.
"NIGHT GARDEN" - BENEE, KENNY BEATS, AND BAKAR
Coming off of the absolute smash that was "Supalonely," all eyes and ears are on BENEE. Hailing from Auckland, this unpredictable, emerging star continues to surprise us. Teaming up with Bakar and Kenny Beats, "Night Garden" shows a new funky sound.
"HURRICANE" - ANSON SEABRA
Singer-songwriter Anson Seabra shows his lyrical and vocal prowess on new single "Hurricane." The song hinges on the metaphor that someone was "the perfect storm," leaving him "broke and cold," and eventually with nothing.
"HAMMOND SONG" - WHITNEY
Releasing 2 covers, Whitney has brought their cinematic sound to The Roches' "Hammond Song." Whitney's sound can best be described by the feeling of nostalgia. It makes you long for that one summer and for a sun-drenched drive. If you haven't had the pleasure of hearing the beautiful harmonies of the original song, be sure to check it out as well!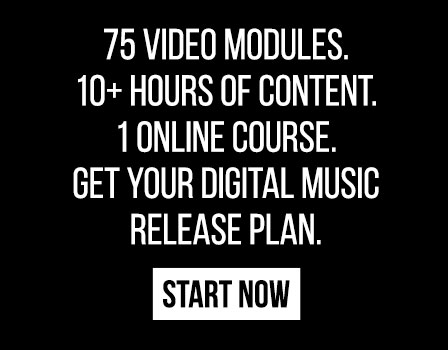 Arielle Tindel is from Cleveland, Ohio. She recently graduated from Berklee College of Music with degrees in Music Business Marketing and Songwriting. In her free time, Arielle can be found gardening or playing bass.