THE 10 BEST CHILL SONGS YOU DON'T WANT TO MISS THIS WEEKEND
Photo by Isak Jenssen
Happy Midnights Day, you guys! While Taylor Swift's brand new album is highly likely going to be dominating our fall playlists over the weekend, feel free to explore some alternative autumnal vibes in today's edition of We Are: The Guard's Best Chill Songs. From girl in red's wistful sequel to "we fell in love in october," to Goth Babe's life-affirming latest, "Surfing in Iceland," to Hope Tala's gentle ode to existential dread, this playlist has something for everybody. Enjoy!
-
GIRL IN RED – OCTOBER PASSED ME BY
It's been four years since she dropped "we fell in love in october," and today, girl in red's Marie Ulven Ringheim is returning to that golden-hued cinematic universe on "October Passed Me By." Written and produced alongside The National's Aaron Dessner, "October Passed Me By" is a wistful comfort blanket of a listen you can file alongside folklore and evermore. girl in red: "Grateful for what has been, and full of love for a very special person that made a huge impact on me as a person." Listen.
GOTH BABE – SURFING IN ICELAND
Following the announcement he's behind the score for Creation Theory, a film shot in Iceland and commissioned by the Canadian apparel company Arc'teryx that "seeks to find the parallels between sport and music," Goth Babe's Griff Washburn is sharing "Surfing in Iceland." "What an amazing experience it was, and how incredibly cool of this company to go out of their way to have me be a part of it," notes Griff, with "Surfing in Iceland'' making for a vast, glacial, life-affirming chill-pop banger.
HOPE TALA – STAYED AT THE PARTY
Radiohead's Thom Yorke once sang, "This dance, this dance/Is like a weapon, is like a weapon/Of self-defense, of self-defense," with Hope Tala sharing a similar view on her   gentle latest single, "Stayed at the Party." Produced alongside the iconic Greg Kurstin, "Stayed at the Party" hears Hope processing her existential dread on the dance floor, with the British star caught amid the orchestral loveliness: "So I'll just stay at the party/Dance 'til my feet hurt/Tell all my friends I love them for no reason."
GABRIELLE SHONK – HOW WE USED TO BE
Coinciding with the announcement she's signed to Arts & Crafts, Canada's Gabrielle Shonk is sharing the quietly eviscerating "How We Used To Be." Written alongside Men I Trust's Jessy Caron and produced alongside Jesse Mac Cormack, "How We Used to Be" is described by the JUNO-nominated act as "a love ballad about a relationship that was hard to leave." With her quivering voice surrounded by softness, "How We Used to Be" is the kind of songwriting that rips the heart right out of the chest.
MUNA – AUGUST (TAYLOR SWIFT COVER)
MUNA covering Taylor Swift?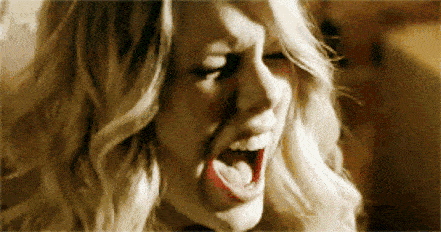 LAUFEY – SLOW DOWN
Earlier this year, she established herself as one of the finest jazz talents of her generation on Everything I Know About Love, and today, Iceland's Laufey is continuing to build on her reputation with "Slow Down." Featured on the recent deluxe edition of Everything I Know About Love alongside "Lucky Me" and "Questions for the Universe," "Slow Down" is described by Laufey as "an ode to the trials and tribulations of growing up" that hears the 23-year-old's coo slowly waltzing atop retro tremolo guitars.
EMOTIONAL ORANGES – PETTY
A whole lot has changed since Emotional Oranges dropped their first album, 2019's The Juice: Vol. 1, but the Los Angeles duo are still sounding as sumptuous and funky fresh as ever on their brand new single, "Petty." Featured on their forthcoming album, The Juice: Vol. III, "Petty" is a delectable dose of R&B as set over a bassline that feels destined for the hips. Emotional Oranges: "After an incredibly difficult couple of years, I finally feel like we are stepping into our purpose again." Enjoy.
BARRIE – NOCTURNE INTERLUDE
She recently featured in our Indie column with "Unholy Appetite," and today, New York City's Barrie is crossing over into our Chill bulletin with "Nocturne Interlude." The follow-up to March's Barbara, an album that heard Barrie exploring the relationship between love and grief, is a Final Fantasy-esque phantasmagorical vignette that clocks in at less than two minutes: "Sicilian widow, looking for anything serious/Won't you give us a chance/Won't you give us a chance/It's the time for me."
WESTERMAN – IDOL; RE-RUN
Just two years on from winning over the blogosphere with his debut album, 2020's Your Hero Is Not Dead, Westerman is making his hauntingly potent return with "Idol; RE-run." Produced alongside Big Thief's James Krivchenia, "Idol; RE-run" was written in the days after the storming of the Capitol. "The compulsion towards the pedestal is strong. The need to scapegoat and revere without logic," explains Westerman, with the British singer-songwriter capturing the sickness of our time with a delicate soul.
FIELD MEDIC – ALWAYS EMPTINESS
As this YouTube comment puts it: "This song is so relatable and one of the saddest I have ever heard. Beautiful." Field Medic's Kevin Sullivan is staring into an inky pit of despair on the gorgeous "always emptiness." Featured on his brand new album, grow your hair long if you're wanting to see something that you can change, "always emptiness" is a pedal-steel-laced ode to anguish with a hint of dark humor: "I wanna fall off the face of the earth/And probably die/I tried laughing it off/But I'm gonna cry."
-
Follow We Are: The Guard on Spotify for more! x
Sources:
Taylor Swift GIF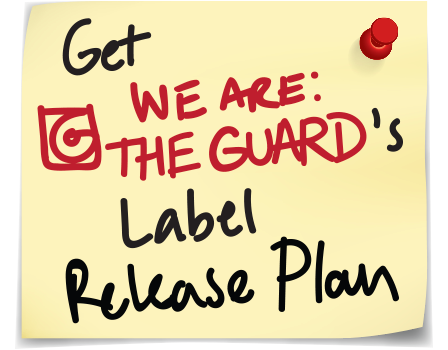 Jess Grant is a frustrated writer hailing from London, England. When she isn't tasked with disentangling her thoughts from her brain and putting them on paper, Jess can generally be found listening to The Beatles, or cooking vegetarian food.