BEST CHILL SONGS: 10 TRACKS FOR A COZY HALLOWEEN
Photo by Paige Cody on Unsplash
There are two days and counting until the spookiest evening of the year, but who says Halloween has to be a night of frights? As for me, I'm planning on spending Sunday curled up on the sofa with a cozy cup of pumpkin chai latte and my trusty copy of Hocus Pocus! Oh God, I'm getting old, aren't I? Anyways! Before all of that, it's time for the latest edition of We Are: The Guard's Best Chill Songs! Dim the lights and enjoy the following songs from Lemaitre & Anna of the North, Gracie Abrams, Fiji Blue, and more!
-
LEMAITRE & ANNA OF THE NORTH – WHAT ABOUT U
Coinciding with the announcement of their debut album Substellar – due out on November 19th – Norway's Lemaitre has shared the gleaming "What About U." A collaboration with We Are: The Guard regular Anna of the North, "What About U" is a song about putting aside your own needs and desires in order to be there for another person. "You ask if I'm okay/Yeah, sure I'm fine/But I don't want to talk about me," sings Anna in the first verse, with a "Solar Power"-esque lilt supporting her shimmering voice.
GRACIE ABRAMS – ROCKLAND
She recently showcased a brighter, more exhilarating side to her sound on "Feels Like," but Gracie Abrams is crumbling back into darkness on "Rockland." Written and produced alongside The National's Aaron Dessner – the same man behind Taylor Swift's folklore and evermore – "Rockland" is a fragile, vulnerable ballad written amid the shards of a broken relationship. "Bet you, wish you/Never even met me/I don't, blame you/Broke your every heartbeat," sings Gracie atop metallic, fluttering guitars.
FIJI BLUE – FLOWER IN THE DARK
They recently announced their signing to Virgin Records, and this Friday, Fiji Blue is making their return with the dappling "Flower in the Dark." While the Los Angeles outfit tends to lean into the more chill, vibey, downtempo side of things, "Flower in the Dark" hears Trevor Dering and Valentin Fritz picking up the groovable pace. Studio 54-indebted disco strings, meanwhile, lend an added hint of funkiness to "Flower in the Dark," with the song coming topped off by one of Trevor's radiant guitar solos.
SHALLOU – HIGH TIDE
There were certain points during COVID-19 when it genuinely felt as though we were drowning in a sea of distress and despair, but Shallou is emerging from the choppy, turbulent waters on "High Tide." Written alongside PANAMA, "High Tide" begins on a meditative note, with four-on-the-floor percussion pounding like a heartbeat underneath Shallou's reassuring falsetto. It's once the floating vocal samples arrive that "High Tide" really takes off, though, with Shallou sounding nothing short of ascendant.
MXMS – DEATH ROW (POST PARDON)
A couple of years on from the release of "Death Row," We Are: The Guard's very own MXMS is making their brooding return this Friday with "death row (post pardon)." This acoustic rendition of their ode to a ruthless, maniacal drug addict hears MXMS bringing brand new meaning to "Death Row." While the original was bold and bombastic, "death row (post pardon)" sears with an intense pain. With Lana Del Rey-esque vocals meeting drips of piano, "death row (post pardon)" is a haunting essential this Halloween.
HELADO NEGRO – THERE MUST BE A SONG LIKE YOU
The Danish author Hans Christian Andersen once said: "Where words fail, music speaks." Helado Negro is tapping into this very sentiment on his tranquil latest single "There Must Be a Song Like You." Featured on his recent album Far In, "There Must Be a Song Like You" is a lo-fi, jazzy meditation of how we interpret life through music. "This song is a map of this exploration. Looking for melodies and rhythms that are you," says Helado. "We are a different song – day to day and moment to moment." Sublime.
YOT CLUB – ALIVE
Jackson's Yot Club finds comfort and contentment in the predictable mediocrity of suburban living on "Alive." The latest single to be unveiled from Ryan Kaiser's forthcoming EP Santolina, "Alive" is a bright, jangly listen akin to The Drums and Real Estate. "'Alive' is a song about living in the suburbs. The suburbs are a surreal place because no matter where you are in America it often feels like it's the same street with all the same stores," reveals Ryan of the cut, which sits with a kind of quiet acceptance.
HARRIS COLE & SOMNI – SIRENS
Harris Cole and Somni are sailing us through the initial stages of romance on the gorgeous "Sirens." Featured on their recent Sirens EP – a five-song collection that pieces together "the complete timeline of their friendship" – Sirens" hears Somni's Thom Yorke-esque voice resting atop a shifting sea of psychedelia. "She/Has followed you out to sea/And held as you tried to breathe/They're crashing overhead," sings Somni in the first verse, capturing that feeling of being immersed in love. Beautiful.
THE HICS – CAUGHT IN A LIE
Having stopped making music following a succession of personal tragedies seven years ago, The Hics is slowly emerging from the shadows today with the sumptuous "Caught in a Lie." The first single to be lifted from the British two-piece's forthcoming untitled EP, "Caught in a Lie" is an aching descent into despair and heartache after a breakup. With Rox Barker's longing voice coming set against a luxurious trip-hop swirl, "Caught in a Lie" serves as a reminder to appreciate what you have before it's gone.
CAVETOWN (FEAT. CHLOE MORIONDO) – TEENAGE DIRTBAG (WHEATUS COVER)
Cavetown and chloe moriondo covering "Teenage Dirtbag" by Wheatus? Say. No. More.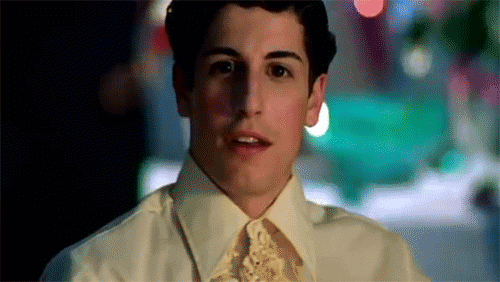 -
Follow We Are: The Guard's Weekly Chart for more! Happy Halloween! xo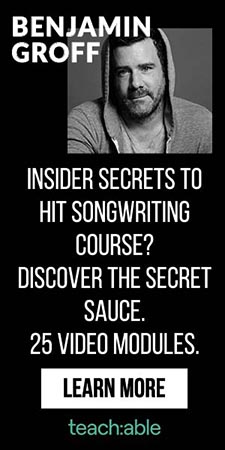 Jess Grant is a frustrated writer hailing from London, England. When she isn't tasked with disentangling her thoughts from her brain and putting them on paper, Jess can generally be found listening to The Beatles, or cooking vegetarian food.