BEST CHILL SONGS - WEEK 7
It was Valentine's Day on Wednesday, a time for showing our significant others just how much we care, but today, we're all about that self-love! As another stressful working week draws to a conclusion, take a moment to treat yourself to some well-deserved musical therapy with We Are: The Guard's Best Chill Songs. Whatever it is that you have planned over the next couple of days – be it going out and enjoying the first signs of spring, or staying at home and finishing off the last of your chocolates from your beau – these tracks from R3hab & Lia Marie Johnson, Billie Eilish, Diplo, Tom Misch, Mija, and plenty of others are sure to ease you into the weekend in style <3!
-
R3HAB & LIA MARIE JOHNSON – THE WAVE
The countdown to summer is officially on, and Dutch DJ R3hab is here to get us in the mood with his Lia Marie Johnson-featuring latest single. "The Wave" is a certified future bass anthem that comes packed full of the kind of laid-back summer vibes that we love to soak in, with the Jakob Owens-directed official video showing a couple of beautiful surfers hitting the ocean, before hitting on each other.
BILLIE EILISH – BAD (MICHAEL JACKSON COVER)
Billie Eilish teaming up with Finneas O'Connell to strip Michael Jackson's "Bad" back to its bare, attitude-packed bones?! HERE FOR IT!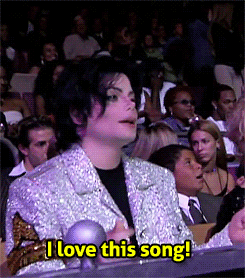 DIPLO (FEAT. MØ) – GET IT RIGHT (DIPLO REMIX FEAT. GOLDLINK)
Diplo's "Get It Right" is a gift that keeps on giving! First released in November to accompany Give Me Future – Major Lazer's documentary about their historic concert in Havana, Cuba, which was attended by almost half a million people – the MØ-featuring anthem is back on the airwaves this month in the form of a remix, with RCA Records signee GoldLink contributing a verse that manages to reference Jeezy, Yeezy, and Weezy!
VANCOUVER SLEEP CLINIC (FEAT. DREW LOVE) – CLOSURE
Two of our favorite voices are brought together as one on the latest single from Tim Bettinson's outfit Vancouver Sleep Clinic. A collaboration with Drew Love of hip hop duo THEY., "Closure" is a spine-chilling drift that's equal parts emotive and ambient, with Bettinson and Love's distinctive vocals interweaving with ease over a haunting electronic instrumental that comes steeped in atmospherics.
UØ (FEAT. LILLY AHLBERG) – DON'T TALK ABOUT IT
There's nothing worse than finding out that your ex has moved on while you're still struggling to let go, but Swedish-Norwegian producer duo UØ turn that shitty discovery into something worth celebrating on their debut single. "I wanna tell you that I'm happy for you/But I'm not that strong," sings guest vocalist and We Are: The Guard favorite Lilly Ahlberg on the vibrant "Don't Talk About It," a pitch-perfect slice of synth pop that, despite its lyrics, genuinely leaves you feeling like there's light at the end of the tunnel.
SASHA SLOAN – NORMAL
She's written songs for Camila Cabello and Charli XCX and lent her vocals to ODESZA and Kygo, but Los Angeles artist Sasha Sloan is finally taking her own rightful place in the spotlight this 2018. "Keep on playing that song that I don't like/I just wanna feel normal for the night/Keep on kissing that guy that's not my type/I just wanna feel normal for the night," sings Sloan on the oh-so-delightful "Normal," a track about those awkward teenage years spent stuck between wanting to fit in and be your own person, and all of the necessary mistakes that you end up making along the way.
TOM MISCH (FEAT. LOYLE CARNER) – WATER BABY
Following on from the release of the ear-caressingly smooth, Loyle Carner-featuring "Water Baby" in January, British jazz musician Tom Misch returns this month with the official video. The clip – which was directed by Georgia Hudson and shot in London and Ukraine – intercuts footage of Misch swimming in a frozen lake with footage of Carner performing in an abandoned house, with both artists coming supported by the groovy moves of French street dancer Shaadow Sefiroth.
BAUM – THIS BODY
We're in the middle of a reckoning on the subject of sexual assault and harassment, and here to capture the mood of the moment is Los Angeles artist BAUM. "Times up on catcalling, manipulation, and detrimental beauty standards. This song is about taking our power back," says the 20-year-old of "This Body" – a sparkling finger snap dream that hits back at objectification and male entitlement with the same sort of strength as shown by all of those who form part of movements like Me Too.
MIJA – THE LAST SONG I EVER WROTE U
Mija makes the step from music producer to fully formed artist with the release of her debut EP How to Measure the Distance Between Lovers – a seven-song collection as brought to a conclusion by the majestic "The Last Song I Ever Wrote U." Clocking in at just under three minutes, it's a dexterously crafted composition that unites electronic and organic elements to create something truly symphonic – reminiscent, in fact, of Björk's Utopia – while still maintaining a certain intimacy thanks to Mija's vocal and lyrical touches.
ANNY – WHAT'S STOPPING YOU
Introducing ANNY, the Australian trio comprising of Anna Leathem, Aimee Van Der Kruik, and Callum MacDonald, who bring somnambulistic beauty to their debut single. Featuring Leathem and Van Der Kruik's otherworldly vocals washing over MacDonald's downtempo ethereality like the tide, "What's Stopping You" is the kind of song that's best listened to at that time of night when your eyelids are growing heavy and you're ready to drift away.
-
Until next week <3! x
Woman Facing Painted Ladies by Tim Gouw, Unsplash License
Jess Grant is a frustrated writer hailing from London, England. When she isn't tasked with disentangling her thoughts from her brain and putting them on paper, Jess can generally be found listening to The Beatles, or cooking vegetarian food.