BEST OF INDIE POP - WEEK 14
Are we ready for another installment of the top indie pop songs? Of course we are and oooh - eeee this week's curated playlist features all sorts of hotness. We're giving you guys a bit of everythaaang and I'm willing to bet my leftover stale Peeps that you'll be more into the tracks below than whatever else you have going on right now. So how's about you and me enjoy the last bit of spring break by getting down to the following songs featuring Cardi B, GIRLI, and Lady Leshurr. Let's get to it because I've got some last minute Coachella prepping to do … like making sure I can strategically catch as many small print artists and not miss the Beyonce performance of a lifetime.
LOW CUT HIGH TOPS - TYPICAL
Listen guys Low Cut High Tops can give a two sh**s whether or not you listen to his latest knock off your wig single "Typical," but we on the other hand have blood invested in this one. "Typical" is inspired by you and written by David Burns. So play it, love it, or hate it, and be sure to share it with the one special person you really, really hate.
LADY LESHURR - BLACK PANTHER
You won't find the real superhero on any silver screen nor in Wakanda. Nope, the real Black Panther can be found freestyling to Missy Elliot's beat on a New York subway. Before you hit play be sure to take Lady Leshurr's advice on this and "Play this on a system so I can snatch you wig please."
SNOOP DOGG - ONE MORE DAY FEAT CHARLIE WILSON
Snoop Dogg has taken us through a lot. We've been gangstas, we've been rastafarians, and now we're being cleansed of our sins and going through a spiritual awakening thanks to his latest and first gospel album Bible of Love. There's all sorts of healing going on and you can start your spiritual journey with the track "One More Day."
GIRLI - PLAY IT COOL
GIRLI is every bit us. We try to play it cool but ain't no way anything looks cool when trying to catch a glance from our person of interest. You know what I mean .. when you pull and flash it all out just to end up in frustration. C'est la vie, it's all good and in GIRLI's case it's easy to move on to bigger things, or at least that's what we take from the hint at the end of the video.
SZA - BROKEN CLOCK
Sammi 2.0 has got the whole thing down so we'll just her her take it away, "When you wait to the end you get how the video was this whole representation of what she could've been doing in her teen years (having fun at a camp) instead of working this strip club where she feels like she's been wasting her time in an obviously shitty environment and a shitty relationship mentioned in the lyrics."
THE WEEKND - CALL OUT MY NAME
Ummmhmmm, looks like Abel tore a page off of Taylor Swift's book of how to throw shade. You get you some Abel. Let the world know how Selena tore your heart out. And don't ever … ever offer up your kidney.
GALLANT - GENTLEMAN
Gallant is solely responsible for all the baby making sessions about to go down tonight. His sultry new single "Gentleman" is one slow burner you'll want to keep on repeat. "Gentleman" is the first release off his upcoming album releasing later this year.
SOFI TUKKER - BATSHIT
Sofi Tukker is out on a mission. Their number one goal is to make you d-a-n-c-e.  First they smack us with their infectious single "Baby, I'm A Queen," and now they have us moving to the beat of "Batshit." Clear the dance floor, we're about to bust a move.
RICH BRIAN - WATCH OUT
What at one point was considered a joke now is a solid act in the rap and hip hop scene. Rich Brian continues to deliver killer beats and flows, this time foreplaying with some electronic elements. Haters are going to hate, but I'm going to appreciate Brian's humor and wit.
CARDI B - DRIP FEAT MIGOS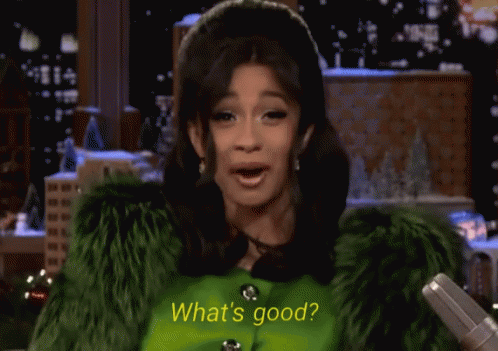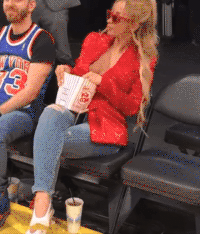 Photo by Victor Dueñas Teixeira on Unsplash
Beca Arredondo is easily unamused with all things not related to her interests. On her good days you can catch her avoiding the California sun and glued to her Mac plotting the next big thing. If you happen to run into her on the street and notice her wearing headphones do NOT disturb her. She is not responsible for any possible damage. Aside from the above she's very sweet and perky and responds well to good music and food.