BEST OF INDIE POP - WEEK 49
What is up my little scrooges! Welcome back to the poppiest corner of the internet where we dive into the best songs in indie pop. Did you bring your fingers ready? I hope so because you'll be clicking save, save, save on all of our indie pop features below. But hurry because this list won't last forever. Now for a limited time of one week, you'll have the scoop as to who is churning out the hottest tracks. This week it's all about MXMS, Lila Drew, Emily Burns, and while we're at it Mark Ronson. Listen now and thank me later.
MARK RONSON - NOTHING BREAKS LIKE A HEART FEAT MILEY CYRUS
This song is so huge that even Jesus himself and the nuns from the covenant showed up for the wild ride following Miley Cyrus and Mark Ronson on "Nothing Breaks Like A Heart." When Mark Ronson goes all out her clearly goes beyond the fireworks and explosives. He's got all of Los Angeles riled up in this heck of banger that will send you on a hunt for all the  Easter eggs hidden in the video.
MXMS - AFTER NIGHT
Indie dark pop duo MXMS returns with more haunting music. Just recenlty after releasing "Gravedigger" MXMS drops "After Night." Inspired by the late and great David Bowie, MXMS produced a tribute to the artist. The world is less colorful without the Starman himself, but it's songs like "After Night" that will forever keep Bowie alive.
LILA DREW - NOVEMBER
"November" by Lila Drew really captures the essence of the month and being a teenager who lacks self-esteem. It's an eerie lonely and chilling feeling that haunts you knowing that colder times are ahead. The realization that nothing makes sense. The month of November sticks out like a middle schooler partying at a college frat party.
ARIANA GRANDE - THANK U, NEXT
Regina George would be proud!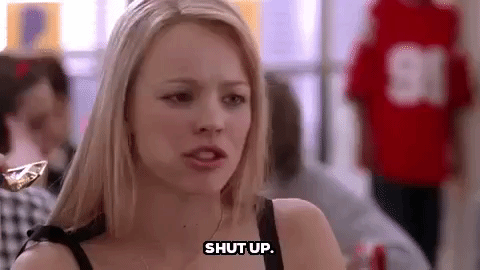 CLEAN BANDIT - PLAYBOY STYLE (FEAT. CHARLI XCX & BAHD BAHBIE)
Clean Bandit's standout banger from their most recent album What Is Love? has hawtness written all over it. Charli XCX's clever lyrics come to life with the vocals of Bahd Bahbie. This is a trifecta. This is a party waiting to happen. Wait for the sax solo, it's hella s-e-x-y!!!
EMILY BURNS - DAMN GOOD LIAR
Their is an instant climb towards climax the moment you hit play on "Damn Good Liar." Emily Burns' pop single is a steady stream of pop beats that wrap you up in a web of clever lyrics. The song that speaks from Burns' heart will burn straight to your mind and stay there days.
VERA BLUE - ALL THE PRETTY GIRLS
For fans of Tegan and Sarah and Fleetwood Mac,  Vera Blue will be right up your alley. Just listen to "All The Pretty Girls" and you'll see what I mean. Her folksy delicate vocals pair well with the dreamy backdrop and together this combination makes for a fun carefree listen.
MØ - BLUR FEAT. FOSTER THE PEOPLE
Can we just shushh for a second and absorb the energy gushing out of "Blur." Vibes so good, vibes so chill, vibes that warm your insides. "I wanna tell you everything will be fine / But I'm afraid that it's a waste of your time / Let me out, I'm lost in the words / Don't know how I ended here / Trapped in a blur."
BAYNK - OFF LIMITS FEAT. GLADES
One thing that we all have to get straight is that Baynk absolutley kills it when creating songs that make you feel like you're on top of the world soaring through the sky without a care. In "Off Limits" he perfectly crafts a production that though the lyrics carry weight the melodies make everything feel all good.
FILOUS - BICYCLE FEAT. KLEI
Wrapping up this week is producer filous and singer Klei who make the Netherlands a desirable place to live. Green pastures for days, clouds that are actual clouds and not smot,  bicycles, sign us up! Until we save up enough points to fly there we'll just keep playing this colorful production.
--
And that is a wrap. Thank you all for stopping by. For more indie pop songs you can click here. We will see you next week with more tunes. Happy listening!
Photo by matthew reyes on Unsplash
Beca Arredondo is easily unamused with all things not related to her interests. On her good days you can catch her avoiding the California sun and glued to her Mac plotting the next big thing. If you happen to run into her on the street and notice her wearing headphones do NOT disturb her. She is not responsible for any possible damage. Aside from the above she's very sweet and perky and responds well to good music and food.