THE 10 BEST INDIE SONGS IN THE WORLD THIS WEEK
Happy Monday, everyone! How are you?! How was your weekend?! Have you learned how to pronounce X Æ A-12 yet?! I'm still disappointed they never went with Rococo Basilisk, but when you think about it – it's really quite cute they named their child after their favorite Bon Iver song! Anyways! While the Internet was filling the void with Baby Musk memes, the team and I were busy as ever filtering through the blogosphere for the top indie tracks of the last seven days. Headphones at the ready, then, as it's time to scroll through this week's edition of We Are: The Guard's Best Indie Songs, featuring Hayley Williams, Chromatics, Fiona Apple, and lots more!
Exclusive: X Æ A-12 Musk's first words. pic.twitter.com/qgo3XSatH7

— We Are: The Guard (@WeAreTheGuard) May 5, 2020
-
ARLO PARKS – BLACK DOG
There's a whole lot of people who are struggling with their mental health at the moment, but Arlo Parks is here to remind us we're not alone with her gorgeous latest single "Black Dog." Written about the British soulster's personal experience with depression, "Black Dog" is a potent, powerful expression of radical empathy from Arlo, who says she hopes the song helps to "start a conversation surrounding the prevalence of mental health." Beautiful.
HAYLEY WILLIAMS – DEAD HORSE
Hayley Williams is getting in touch with her inner rebel on the shimmering latest single to be unveiled from Petals for Armor. Described by the Paramore frontwoman as a song her "21-year-old self would have written," "Dead Horse" is a brutally honest look of her divorce from her husband, New Found Glory's Chad Gilbert, with Hayley showcasing her unmatched pop sensibilities as she works through her past over a glimmering reggae beat.
REMI WOLF – WOO!
Well, well, well – isn't this an absolute sugar rush of a listen?! No, really – Los Angeles singer-songwriter and all-around badass Remi Wolf is completely capturing that feeling of bouncing off the walls over a brand new lover on her latest single "Woo!" With vocals bordering on the ecstatic coming paired with a technicolor splash of beats, "Woo!" is an infectious indie-pop confection that demands your attention from start to finish.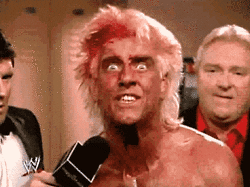 RAC (FEAT. JAMIE LIDELL) – CHANGE THE STORY
RAC and Jamie Lidell?! It doesn't get much better than this, let me tell you! The latest single to be unveiled from RAC's recent album BOY is a funky blast of bombast that'll have you dancing from the off, with Jamie – who previously contributed to We Are: The Guard's Indie Christmas – lending his signature soulful vocal chops to RAC's grooviest offering to date. "At its very core, this song represents freedom to me," says André Allen Anjos. Enjoy!
THE WEEKND – BLINDING LIGHTS (CHROMATICS REMIX)
Chromatics and The Weeknd is a collaboration I never realized I needed in my life. Ruth Radelet, Johnny Jewel, and company couldn't sound more at home on this mesmerizing remix of "Blinding Lights," however. Listen as the Portland outfit put a late-night spin on the After Hours hit, with Ruth's vocals helping to tease out the song's surreal, seedy David Lynch-esque character, while introducing a much-needed female perspective. Intoxicating.
FIONA APPLE – I WANT YOU TO LOVE ME
It's been over three weeks since Fiona Apple released Fetch the Bolt Cutters, but we're still banging, biting, and bruising every minute of it here at We Are: The Guard, including "I Want You to Love Me." "And while I'm in this body/I want somebody to want/And I want what I want and I want/You to love me," roars Fiona on the cut – an ode to the intimate and the existential as set against a backdrop rising and falling pianos and clattering drums.
WESTERMAN – THE LINE
Westerman keeps on delivering the goods, doesn't he?! Following on from the release of "Your Hero Is Not Dead" last month, the British troubadour returns today with "The Line." Described by Westerman being about the "ever-shifting parameters of what is and isn't acceptable," it's an abstract, experimental groover that eventually gives way to a chorus that I can only describe as sounding like the pop music firmament opening up before us.
ELLIANA – NIRVANA
There isn't a whole lot I can tell you about ELLIANA, but it really doesn't matter, as the Australian duo are letting the music do the talking and then some on their cinematic latest single "Nirvana." Opening to a pulsating synth, the pristine vocals of Elliana Hahn, and very little else, "Nirvana" is a slow-burning epic that gradually builds tension but never quite releases it, with a chilling guitar leading the song to its atmospheric, filmic conclusion.
BRYE – LEMONS (DEMO)
Do you remember how it felt listening to Clairo for the first time?! Because that's exactly how I feel listening to Brye. Hailing from Chicago, the 16-year-old artist is set to be the next big thing if her latest single "LEMONS" is anything to by. "When life gives you lemons/You don't make lemonade/You use them to make girls cry," sings Brye on the cut – a quirky nursery rhyme about fragile masculinity that has "viral sensation" written all over it.
MOMMA – HABITAT
Introducing Momma, the Los Angeles grunge duo who are making their debut on We Are: The Guard with the luminous "Habitat." "Inspired by Eldorado by Electric Light Orchestra, 'Habitat' is written from the perspective of someone who comes to accept their place in The Bug House," write Etta Friedman and Allegra Weingarten of the song – a five-minute opus that scintillates like a sunset, the glowing kind of which you could get lost in for hours.
-
Until next Monday, why not follow We Are: The Guard's Weekly Chart for lots more?! xoxox
Photo by Florencia Viadana on Unsplash
Jess Grant is a frustrated writer hailing from London, England. When she isn't tasked with disentangling her thoughts from her brain and putting them on paper, Jess can generally be found listening to The Beatles, or cooking vegetarian food.