10 TOP INDIE SONGS YOU NEED IN YOUR LIFE THIS WEEK
Hi, hipsters and hipsterettes! How are we all doing on this 8,938,983rd day of lockdown? Not bathing in any pools of Clorox or swallowing any UV light bulbs, I hope? GOOD TO HEAR IT! Anyways, while the rest of the world continues to transform into a living, breathing Onion article (to think I haven't even mentioned North Korea...), the team and I have been busy as ever filtering through the blogosphere for all the hottest indie tunes to see you through quarantine. Strap on your headphones and Korn face masks, then, as it's time to delve into the latest edition of We Are: The Guard's Top Indie Songs, featuring The 1975, The Killers, James Blake, and more!
-
THE 1975 – IF YOU'RE TOO SHY (LET ME KNOW)
I'm sorry, but... Who do The 1975 think they are? THEY CAN'T KEEP DROPPING BANGERS LIKE THIS!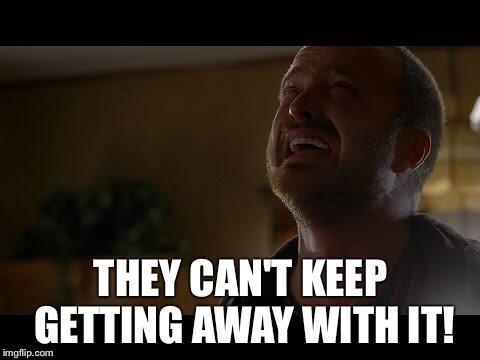 Following on from the release of the Phoebe Bridgers-featuring ballad "Jesus Christ 2005 God Bless America" earlier this month, the Matty Healy-fronted crew return today with "If You're Too Shy (Let Me Know)" – an 80s-indebted ode to, well, cybersex that comes complete with a KILLER saxophone solo!
THE KILLERS – FIRE IN BONE
If you thought The Killers didn't have any slappers left in them, well, YOU THOUGHT WRONG!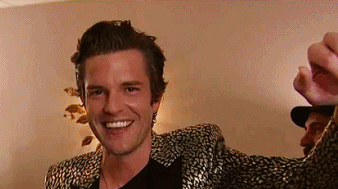 I'm happy to go on record saying "Fire in Bone" is the Las Vegas band's best song since 2008's "Human." Sounding like a Talking Heads plastic groover as filtered through U2's Greatest Hits, "Fire in Bone" is a gleaming slice of stadium-sized brilliance that'll ripple its way through festival crowds come 2030 when we can finally touch each other again.
JAMES BLAKE – YOU'RE TOO PRECIOUS
Sooo, apparently James Blake and Jameela Jamil are still very much in love, and I'm NOT JEALOUS IN THE SLIGHTEST! *Cough* Having dedicated a whole album to his Good Place girlfriend last year, the British artist is back this 2020 with another beautiful ode to his lover in the form of "You're Too Precious" – a warped, fractured lullaby that hears James vowing to protect Jameela from the trolls no matter the cost: "I'd take the calls you don't want to/I'd take the hair in your food." *Cries in falsetto*
BRIGHT EYES – FORCED CONVALESCENCE
Did someone say...MORE BRIGHT EYES? Having blown us away last month with the bagpipes-laden "Persona Non Grata," the indie icons return today with another gift from the universe in the form of "Forced Convalescence." Written from the perspective of a person recovering from an illness that left them bedridden, it's an existential fever dream of a listen that hears Conor Oberst coming supported by a dang...flabbing...GOSPEL CHOIR!
ANGELA SCLAFANI – MAKE A MONSTER
Well, well, well, isn't THAT a voice? It's so pure, so clean, so authentic, it very nearly stopped me in my tracks! There's a certain country-inflected rawness to Angela Sclafani, too, on her latest single "Make a Monster" – a softly chugging slice of Americana that lyrically suggests this New York City artist isn't necessarily the angel she appears to be on first sight. FFO: Jenny Lewis and Kacey Musgraves.
GENEVIEVE STOKES – RUNNING AWAY
There's not a whole lot I remember about being 18 years old, but one thing is for certain, I didn't possess the level of emotional maturity Genevieve Stokes is displaying on her latest single "Running Away." The Portland, Maine teenager is genuinely putting my early adventures into adulthood to shame with this affectingly profound piano ballad – a moving exploration of the fear of love, affection, and vulnerability that ricochets right through to the chest. BRING ON THAT DEBUT EP, GENEVIEVE!
GUS DAPPERTON – FIRST AID
Buckle up, as Gus Dapperton is taking us deep into his feels on the surging, emotional "First Aid."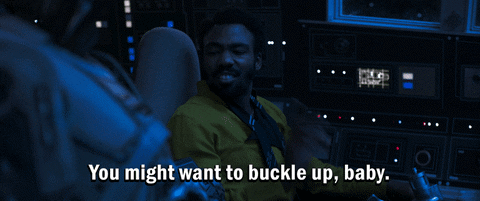 The Warwick, New York musician's first single of 2020 hears him turning his lens internally for a candid exploration of pain and suffering, with Gus openly talking about his frail state of mind atop a building grunge production, before closing with a message to his sister Amadelle, who provides backing vocals on the song: "I would slit his wrists and reminisce it if it wasn't for my sis/She's got heart the size of I-95, I drive." I'M NOT CRYING, OKAY...?
CAUTIOUS CLAY, REMI WOLF & SOPHIE MEIERS (FEAT. STILL WOOZY, CLAUD, MELANIE FAYE & HXNS) – CHEESIN'
Cautious Clay teams up with basically every indie artist on the planet for his ridiculously fun latest single "Cheesin'." Written entirely remotely while in quarantine, "Cheesin'" is a breezy, summery, uplifting joy of a listen, with each act bringing something unique to the insanely catchy cut without ever making it sound overcrowded or overcomplicated. Oh, and even better? Every single penny earned from "Cheesin'" is being donated to MusiCares. WE HAVE NO CHOICE BUT TO STREAM!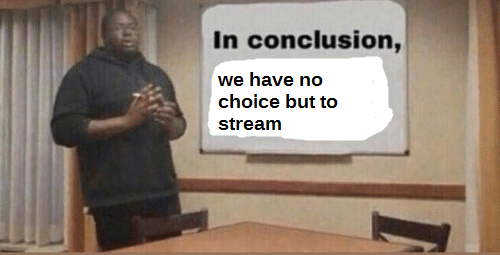 NICK LENG – WALKING HOME TO YOU
How can a song about a breakup make me feel so...freaking...GOOD? I'm really not sure, but one thing is for certain, I can't quite get enough of this joyous cut from Nick Leng's LEMONS. Written about that dissonant feeling of loss and mourning that tends to follow the end of a relationship, "Walking Home to You" is an oddly, bewilderingly glorious listen that feels like the aural equivalent of taking a late afternoon stroll in the summertime.
WESTERMAN – YOUR HERO IS NOT DEAD
WESTERMAN JUST KEEPS ON GETTING BETTER AND BETTER! Following on from the release of previous singles "Blue Comanche," "Think I'll Stay," and "Waiting on Design," the British crooner returns today with "Your Hero Is Not Dead." Featured on his forthcoming album of the same, it's a luxuriously velveteen bit of cosmic-lounge that basically sounds like The Beach Boys floating freely in space, with Westerman revealing the song was written the same day his musical hero, Talk Talk's Mark Hollis, died.
-
Wash your hands and follow We Are: The Guard's Weekly Chart for more! x
Photo by Alexander Nikitenko on Unsplash
Jess Grant is a frustrated writer hailing from London, England. When she isn't tasked with disentangling her thoughts from her brain and putting them on paper, Jess can generally be found listening to The Beatles, or cooking vegetarian food.