BEST INDIE SONGS: 10 TRACKS TO START YOUR WEEK
Photo by Jakayla Toney on Unsplash
There's one song and one song only that's been dominating the news feed over the last few days, and that, ladies and gentlemen, is Tech N9ne's "Face Off" featuring The Rock. I'm kidding, of course, but Dwayne Johnson's rap debut definitely deserves as much rotation as Adele's "Easy on Me!" That's enough pop-music discourse for today, though, as it's actually time for the latest edition of We Are: The Guard's Best Indie Songs. Just don't forget to follow us on Spotify after checking out the following tracks from Shamir, Orion Sun, Snail Mail, and more!
The Rock just completing all the side missions in life now https://t.co/uuZpH5zoVB

— cryptic incognito (@CrypticNoHoes) October 10, 2021
-
SHAMIR – GAY AGENDA
There's nothing more electrifying for me than hearing an artist living their truth, no matter the consequences. Las Vegas native Shamir is doing exactly that on "Gay Agenda." Produced alongside Hollow Comet, "Gay Agenda" is described as being about "radical acceptance internally and externally." With Shamir's haunting, piercing falsetto coming armor-plated in Massive Attack-esque trip-hop crunch, "Gay Agenda" is a thrilling ode to finding your authentic self that genuinely sent chills down my spine.
ORION SUN – CONCRETE
Orion Sun? Produced by Rostam? This is everything! Having made her breakthrough with 2020's Hold Space for Me, Orion Sun's Tiffany Majette is returning this Monday with the incredibly sublime "Concrete." With Orion Sun's soft voice coming set against a backdrop of organic beats and gentle electronic notes, "Concrete" is a deeply warm cut that hears Majette looking to her ancestors for guidance: "Clouds broke, now it's raining on me/My ancestors yeah they watch over me/Watering me/Watching me grow."
SNAIL MAIL – BEN FRANKLIN
She recently returned with the thrilling "Valentine," and this Monday, Snail Mail's Lindsey Jordan is back with "Ben Franklin." The second single to be unveiled from her upcoming album Valentine is a synth-speckled cut that hears Jordan's husky voice giving itself over to pure melodrama come the chorus: "Sucker for the pain, huh, honey?/But you said you'd die/You wanna leave a stain." "I wanted to sonically and lyrically get out of my comfort zone with 'Ben Franklin,'' reveals Jordan. Listen!
JORDANA & TV GIRL – SUMMER'S OVER
With summer fading up and down the Northern Hemisphere, Jordana and TV Girl are seeing out the season on a scintillating note on "Summer's Over." Featured on Jordana and TV Girl's surprise seven-song collection of the same name, "Summer's Over" finds the tourmates singing with a longing note of nostalgia about parting with friends and heading south atop an undulating, gleaming wave of surf guitars and bossa-nova beats: "Isn't it cool how the summer fades?/But I'm still here whispering your name."
BARRIE – FRANKIE
Having recently delivered a dose of catharsis in the form of "Dig," Barrie's Barrie Lindsay is continuing to let loose this Monday on her brand new single "Frankie." Opening to a danceably digitized pulse that brings to mind New Order's "Blue Monday," "Frankie" hears Barrie reflecting on the unrelenting chug of capitalism and our tendencies to lionize labor, with Lindsay calling on Glen Campbell's "Wichita Lineman": "Born with emotion/Pushed into motion/'Wichita Lineman'/Our most favorite tragedy."
SUNFLOWER BEAN – BABY DON'T CRY
New York City's Sunflower Bean takes time out from touring with the likes of Beck, Interpol, and Courtney Barnett to unveil "Baby Don't Cry." Their first offering since 2019's King of the Dudes EP is a gigantic grunge banger, with distorted guitars searching like huge hounds underneath Julia Cumming as she sings about intelligence overload: "So many things in our lives are disposable. Content and news is consumed and discarded leaving us unfulfilled. 'Baby Don't Cry' is about enjoying the real."
BOYLIFE – SUPERPRETTY
Crank up the volume, as boylife is bringing the main-character energy to his brand new single "superpretty." Featured on his recent debut album gelato, "superpretty" is a disorderly cacophony that hears Ryan Yoo confronting the race issues that have plagued him throughout his life. "Young and colored in America/Tell me who gon' wanna spell at ya/Tell me who gon' call you beautiful/If it isn't you yourself, I know," raps boylife, before reclaiming his place in the world atop a genre-blending blow-out.
CHLOE LILAC – 19
"The world's fucking ending and I'm only 19." Damn, Chloe Lilac! The New York City artist details the equal parts terrifying and confusing experience of coming of age in the middle of a global pandemic and recession on the grunge ripper "19." "I wrote '19' about how scary everything's gotten in the last two years. It's really intense, especially being witness to all the tragedy at what seems like the beginning of my adult life," says Chloe of "19," which quite frankly had me in a chokehold from the off.
SEB – GOD OF THE SUNSETS
Just a week or so on from World Mental Health Day, SEB is exploring the more anxious crevices of his mind on the languid "god of the sunsets." According to SEB, "god of the sunsets" was inspired by the Miami sunsets he sought to soothe his panic disorder as a child. With bright, plucky guitars pairing with SEB's drowsy vocal delivery, "god of the sunsets'' is a reminder of the power of love to overcome childhood trauma: "High school bumping orange soda/I grew up never having your shoulder to cry on."
ALASKA REID – ALWAYS
Park County's Alaska Reid takes a break from touring with Del Water Gap and sharing her top eyeliner tips with Vanity Fair to unveil the charged "Always." The follow-up to 2020's Big Bunny EP is a pounding gasp through intrusive thoughts that reminds me a whole lot of The 1975's "Give Yourself a Try." "Yeah I get anxious that you might not stay/These days, I'm trying not to worry about how things change," sings Alaska, her vocals arching over an adrenalized production courtesy of PC Music's A. G. Cook.
-
Follow We Are: The Guard's Weekly Chart on Spotify for more! xo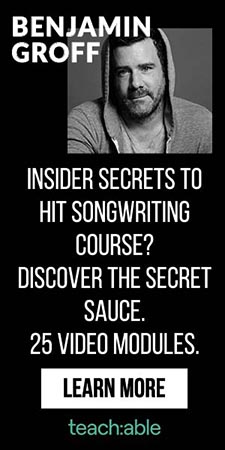 Jess Grant is a frustrated writer hailing from London, England. When she isn't tasked with disentangling her thoughts from her brain and putting them on paper, Jess can generally be found listening to The Beatles, or cooking vegetarian food.