BEST INDIE SONGS - WEEK 49
HAPPY HOLIDAYS, HIPSTERS! It's officially December, but don't worry, the only Christmas songs that you'll be hearing about around these parts are those that appear on We Are: The Guard's Indie Christmas, our Christmas covers album that we first gifted to you back in 2017! Trust me, even the Scrooges among you won't be able to resist dusting down your ironic ugly sweaters and ordering in the vegan eggnog after listening to Cappa's karaoke-friendly take on "All I Want for Christmas Is You" or Jamie Lidell's mind-bending version of "Do You Hear What I Hear?" (I could go on!). Anyways, enough of the festivities, as it's finally time for this week's edition of We Are: The Guard's Best Indie Songs! Starring Grimes, MØ, SWMRS, LANKS, Vulfpeck, and five other favorites, this playlist has something for everyone!
-
GRIMES – WE APPRECIATE POWER
Following a year of problematic extracurricular activities, Grimes is finally returning the attention to her music with the release of "We Appreciate Power." The song hears Claire Boucher going full-on Teslacore, with Pretty Hate Machine-style synths and guitars and militant drums chugging and marching their way beneath Grimes as she invites us to pledge allegiance to the artificial intelligence overlords: "What will it take to make you capitulate?/We appreciate power/We appreciate power." TL;DR: It slaps.
SLOWTHAI (FEAT. MURA MASA) – DOORMAN
Punk and grime, two unmistakably British genres, are brought together as one on slowthai's latest single. Written after a night out in London, during which slowthai found himself surrounded by sickening displays of wealth, "Doorman" is an unapologetic aural assault on the elite, with slowthai laying down his cutthroat, subversive social commentary over a razor-sharp production courtesy of We Are: The Guard favorite Mura Masa.
EX:RE – ROMANCE
Daughter frontwoman Elena Tonra dances amid the ruins of a relationship on her emotionally intense debut single as Ex:Re. "Romance is dead and done/And it hits between the eyes on this side/The grass is dead and barren/And it hurts between my thighs on this side," sings the British artist on "Romance," a poetic, visceral ambient banger that hears Elena sweating out her heartache over a four-on-the-floor basement-club beat.
MARCO – RUNNING
Introducing Marco, the teenager hailing from Australia who's setting his sights on bigger and better things with "Running." The song hears the Brisbane artist building on the momentum of his debut single "When I Was a Ghost," with Marco's mellifluous voice and strong storytelling skills sounding wise beyond his 17 years as he sings about running towards his goals and aspirations and how we as humans have to "push ourselves to be the best we can be."
MØ (FEAT. FOSTER THE PEOPLE) – BLUR
Sometimes a song is so good, that I have no choice but to feature it twice. Case in point: The Pixies-referencing "Blur" by MØ. Following on from its original release in October, the Danish artist returns this month with both the track's official video and an additional verse courtesy of Foster the People's Mark Foster, whose voice only serves to strengthen the neurotic indie anthem's multisensory, technicolor vibes.
SWMRS – APRIL IN HOUSTON
Coinciding with the announcement that they're set to release their second album Berkeley's on Fire next February, SWMRS have shared "April in Houston." The song finds the Oakland band continuing to mature as artists, with Cole Becker and company switching up their signature pop punk sound for something a little more thoughtful and profound. P.S. Is anyone else getting a whole bunch of David Byrne vibes from this official video?!
LANKS – SPIRITUAL MAN
Can LANKS do any wrong?! No, no he can't. Following on from the release of his debut album twentyseven earlier this year, the Australian singer-songwriter returns with "Spiritual Man," a life-affirming, transcendent ode to hope and resilience that LANKS reveals that he wrote for a close friend who's currently battling an unnamed illness. "All I want is to show her how inspiring and amazing she is," says the We Are: The Guard favorite on Facebook. Listen.
BOHNES – RAGING ON A SUNDAY
Bohnes is turning the church into an angst-ridden mosh pit on his epic latest single. "I should be at church but I'm ragin' on a Sunday/Like to confess, fuck it, worry 'bout it someday/Baptized in the crowd 'cause they lookin' pretty thirsty," sings Alexander Michael DeLeon on the anthemic "Raging on a Sunday," a headbanging blend of grunge and R&B that features on his recent second album 206: Act II. *Insert devil horns here*
TIGERS AND THIEVES – CHANGE YOUR MIND
As much as we pride ourselves on our ability to keep our finger on the pulse here at We Are: The Guard, it's inevitable that every once in a while a song flies under our radar. "Change Your Mind" by Tigers and Thieves is one such song. While we may be a year late to the party, however, the soaring, expansive indie rock anthem is no less of a must-listen, with the Philadelphia outfit exhibiting the kind of sound that has the potential to sell out arenas in the not-so-distant future. FFO: Arcade Fire, Modest Mouse.
VULFPECK (FEAT. THEO KATZMAN & ANTWAUN STANLEY) – DARWIN DERBY
Concluding this week with a song from Vulfpeck that's far too groovy for its own good! No, really, if this funky lil' number doesn't get you moving like Dad Drake, then immediately check your pulse!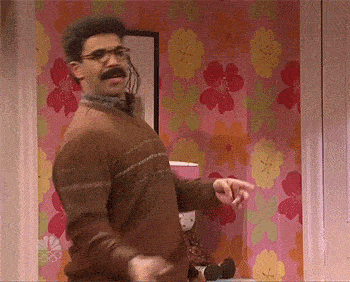 -
Until next week, why not follow We Are: The Guard's Best Indie Daily! on Spotify for more?! x
Photo by Daniel Silva Gaxiola on Unsplash
Jess Grant is a frustrated writer hailing from London, England. When she isn't tasked with disentangling her thoughts from her brain and putting them on paper, Jess can generally be found listening to The Beatles, or cooking vegetarian food.