THE 10 BEST INDIE SONGS WE'RE LOVING THIS WEEK
Photo by Trần Toàn on Unsplash
Just when I thought things were quieting down for Christmas and I was getting ready to spend the next couple of weeks in an eggnog coma, evermore dropped. Taylor Swift really said I'm going to ruin every indie music blog's Best of list, huh? Anyways! Between ugly crying to "happiness" and "marjorie" (my two favorite tracks on the album), I still managed to compile today's edition of We Are: The Guard's Best Indie Songs. Slide on some AirPods Max, then, as it's time to check out the following tracks from Channel Tres, Cherry Glazerr, Q, and more!
-
CHANNEL TRES (FEAT. TYLER THE CREATOR) – FUEGO
West Coast house auteur Channel Tres and Tyler, the Creator come together for the deep "fuego." Lifted from Channel's recently released EP i can't go outside, it's the kind of sweltering, feverish cut that once ricocheted through the ceiling of a sweat-stained basement club, with Channel ruminating on artistic doubts over claustrophobic grooves.
CHERRY GLAZERR – RABBIT HOLE
Los Angeles outfit Cherry Glazerr are leaving behind the guitars for a more synthy voyage on the cosmic "Rabbit Hole." "'Rabbit Hole' is about clawing back my identity," writes Clementine Creevy of the cut, with disintegrating, interstellar throbs underpinning the frontwoman as she sings about the search for the self following a failed relationship.
Q – GARAGE ROOFTOP
Despite going by the least Google-friendly name in all of indie music, Q continues to take the blogosphere by storm with his latest single "Garage Rooftop." Featured on his recent debut EP The Shave Experiment, it's a potent, sultry slow jam that's best listened to sometime after the midnight hour, with Q's Frank Ocean-esque falsetto on full display.
NILÜFER YANYA – SAME DAMN LUCK
The last few months have been overwhelming for all of us, Nilüfer Yanya included, with the Brit coming to terms with the sheer exhaustion of living on "Same Damn Luck." Lifted from her recent EP Feeling Lucky? – which also features the banging "Crash" – it's a heady grunge swirl that hears Nilüfer showcasing her stunning upper register.
STEVE LACY – THATS NO FUN
2020. It's been a transformational year for so many of us. While that can be a daunting prospect for some, Steve Lacy is urging us to embrace the change on "Thats No Fun." Featured on his recent project The Lo-Fis – a collection of unreleased demos and loosies – it's a melting slab of cosmic-psychedelia about the courageousness of growth.
SIENA LIGGINS – SAFEWORD
What do you get if you combine "Closer" by Nine Inch Nails with the playful metal ethereality of Grimes and Poppy? "Safeword" by Siena Liggins. The rising queer act has completely won the team and me over with this sexy space banger, which will have you giggling "pineapple, Topanga, bicycle, Power Ranger" to yourself for the rest of the day.
SAMIA & BARTEES STRANGE – POOL (BARTEES STRANGE VERSION)
The countdown to The Baby Reimagined – a full-length featuring covers of every song off Samia's recent debut album – continues with the release of Bartees Strange's version on "Pool." Listen as Mustang native puts an utterly cathartic spin on the cut, with diffused synths and crashing percussion sending "Pool" into the emotional stratosphere.
ALASKA REID – WARM
Following on from the release of the certified grunge ripper "Big Bunny," Alaska Reid returns to our ears this Monday with the heart-swelling "Warm." Written about Alaska's move to Los Angeles and the feelings of loneliness and confusion she felt as a result, it's an emotional tundra that's replete with longing for a sense of real human connection.
LIFE IN SWEATPANTS – LALA
It's been a while since we last heard from Life in Sweatpants, but the San Francisco band return at long last today, not only with a brand new relevance in terms of their name, but also with a brand new single. "Lala" is a piece of indie-pop shimmer that hits like a grown-up answer to "Girls," with gleaming vocals meeting a chugging organicity.
KATE KIRBY – COOL DRY PLACE
There's nothing more frightening than falling in love. Katy Kirby gets this more than most on "Cool Dry Place." Featured on her forthcoming debut album of the same name, it's a lilting, folky confessional about the Nashville act's fear of intimacy, with the song striving for catharsis in the latter half as Katy finally leans into the idea of commitment.
-
Follow We Are: The Guard's Weekly Chart for more! xo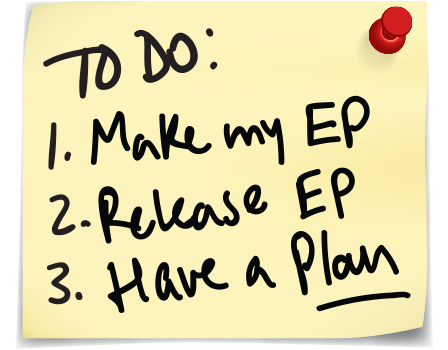 Jess Grant is a frustrated writer hailing from London, England. When she isn't tasked with disentangling her thoughts from her brain and putting them on paper, Jess can generally be found listening to The Beatles, or cooking vegetarian food.