THE 10 TOP INDIE SONGS YOU NEED TO HEAR THIS WEEK
Photo by Cole Patrick on Unsplash
Now that Thanksgiving is out of the way, you know what that means, don't you? 'Tis the season for Christmas music, baby! Okay – so I won't subject you to any Mariah Carey just yet (that can wait until at least December 1st), but why not ease yourself in gently with We Are: The Guard's very own Indie Christmas? Featuring 12 festive covers by indie favorites including Cappa, MXMS, Jamie Lidell, and lots more, it's the ultimate guilt-free introduction to the holidays! Ho ho ho!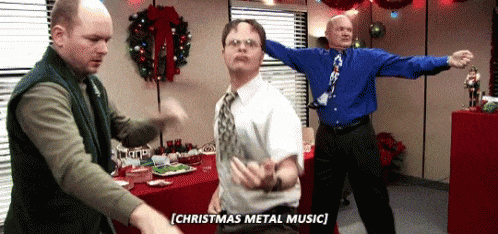 Check out this week's edition of We Are: The Guard's Top Indie Songs, featuring Arlo Parks, GOLDSPACE, King Princess, and lots more!
-
ARLO PARKS – CAROLINE
If I had to describe Arlo Parks in one word, it'd be "poet." The British singer-songwriter is a quiet master in the art of observation, with Arlo taking the ordinary and making it extraordinary on "Caroline" – a slinky, Radiohead-ey vibe that the 20-year-old describes as "an exercise in people watching and seeing situations unfold without context."
GOLDSPACE – BUTTER
What do you get if you run "Bennie and the Jets" through a battered Sega Genesis? "Butter" by GOLDSPACE. "'Butter' is about feeling empty and trying to fill that space with anything you can find," write the experimental duo of the song, which hears Maia Quin's existential musings coming backed by Andre Samuel's loping, stomping circuitry.
KING PRINCESS – PAIN
Just a few weeks on from sharing "Only Time Makes It Human," King Princess returns today with the Mark Ronson-produced "PAIN." It's the kind of dance-floor anthem that very much takes its inspiration from the gay club scene of the 1980s, with the George Michael pianos and "tu-tu-tu" vocal hooks making for an electrifyingly bold combination.
TEEZO TOUCHDOWN – SOCIAL CUES
We Are: The Guard favorite Teezo Touchdown delivers an anthem for the socially anxious everywhere on "Social Cues." "I may miss a few social cues, I'm so confused/I may, I may, I may be just like you," sings the Texas act on the cut, with Teezo describing his struggles with everyday interactions over chiming guitars that channel The Smiths.
AGAIN&AGAIN – OPTIONS
Introducing again&again, the global collective comprising of Atwood, bluknight, planet girl, and more, who are making their glorious debut on this column with "options." With its blend of R&B, indie, and hip-hop vibes, "options" is a song that nothing short of ticks all of the boxes, with again&again very much coming together in pursuit of musical joy.
KING GIZZARD & THE LIZARD WIZARD – INTRASPORT
King Gizzard & The Lizard Wizard have never been afraid to show their experimental side, with the Australian band reentering uncharted territory on "Intrasport." With its use of Middle Eastern hooks and squelchy dance synths, "Intrasport" is a cosmic-house groover like no other, with the ode to bloodlust making for a brain-fryingly transfixing cut.
JADE BIRD – HOUDINI
She recently unleashed her lion's roar of a voice for us all to hear on "Headstart," but today, Jade Bird is taking a more quiet approach to things on "Houdini." "If they need lessons on leavin'/I'll send them to you, Houdini," sings Jade on the fragile ballad, which serves as an ode of sorts to the people who have disappeared from the British act's life.
ALASKA REID – BIG BUNNY
Alaska Reid cranks up the distortion on her latest single "Big Bunny." Featured on her forthcoming EP of the same name – which was produced by A. G. Cook – "Big Bunny" totally takes us through the California artist's looking glass, with fuzz guitars shredding to bits beneath Alaska as she sings of a childhood spent chasing rabbits and pink skies.
Q – ALONE
Having recently made his breakthrough with "Take Me Where Your Heart Is," Q continues to introduce us to his captivating cinematic universe on "Alone." Clocking in at two and a half minutes, it's another rock-oriented slice of R&B, with atmospheric guitars backing Q as he sings about the pain of isolation with D'Angelo-like detail. Hypnotic.
NOBODY LIKES YOU PAT – I'M NOT AFRAID TO DIE
Tennessee's nobody likes you pat comes to terms with death on the lovely "i'm not afraid to die." "I'm so scared of dying, but I'm not afraid to die/Spend my whole life trying just to feel like I'm alive," sings Pat Kiloran on the confessional, with his thoughts on the afterlife enveloping themselves in a tender production courtesy of Hazey Eyes.
-
Follow We Are: The Guard's Weekly Chart on Spotify for lots more! xox
Jess Grant is a frustrated writer hailing from London, England. When she isn't tasked with disentangling her thoughts from her brain and putting them on paper, Jess can generally be found listening to The Beatles, or cooking vegetarian food.